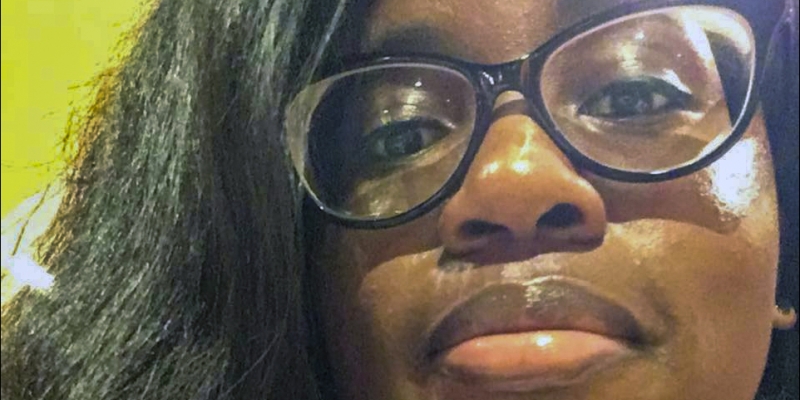 Thursday, September 3rd, 2020
Black Paris Profiles II™: Maya Keys - Part I
Maya Keys is a classical music and art aficionado who intends to become a professional flutist. She has enrolled at the Ecole Normale de Musique to pursue this passion.
ETBP: You are a student who is passionate about the French language and classical music. Tell us how you wound up living in Paris and how long you've been here.
MK: I arrived in Bordeaux in October 2019 as an au pair on a one-year stay visa. One month into my contract, my host family decided to terminate it, so I moved to Paris in December 2019 to stay with a family in the 16th arrondissement. I chose Paris because that is the French city I have visited the most (hopefully that will change).
ETBP: How long did it take you to put your plan for moving here into place?
MK: I believe I began planning last spring. I found the aforementioned Bordeaux family on Au Pair World and I picked the family that offered me a contract the fastest. I did not hear from other au pair families soon enough, so I chose the Bordeaux family. After that, I saved my paycheck from my two jobs to pay for my flights and visa fee.
ETBP: You study classical music and your preferred instrument is the flute. Tell us when you decided to pursue this as a career and why you want to do so in Paris.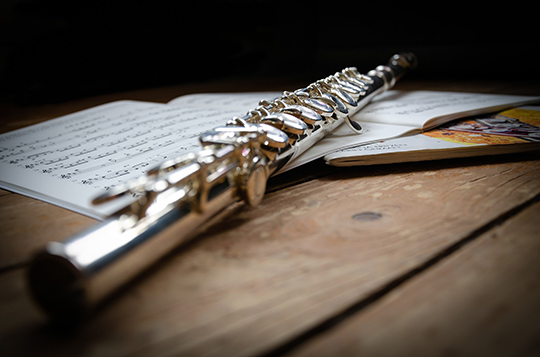 MK: I believe I officially chose to become a professional musician when my old flute professor at the University of Maryland College Park told me not to go to Europe to study music. For my first two years there, she had me focused on a career in arts administration. However, I decided to become a flutist after she left the university. I decided to come to Paris specifically because I took inspiration from Josephine Baker and James Baldwin.
ETBP: You're enrolled at two institutes of higher learning in Paris. Tell us about them and why you selected them as opposed to others.
MK: I chose Ecole Normale de Musique de Paris because my current flute teacher teaches there. I sent her a message on Facebook in December expressing my interest in being her student. We then arranged to have me play for her in February 2020 and she agreed to teach me after I played the Stamitz Concerto in G major for her. I will eventually enroll at the Sorbonne University in Musicology as well because I will need my licence to teach flute at a conservatory here. I want to perform as well as teach.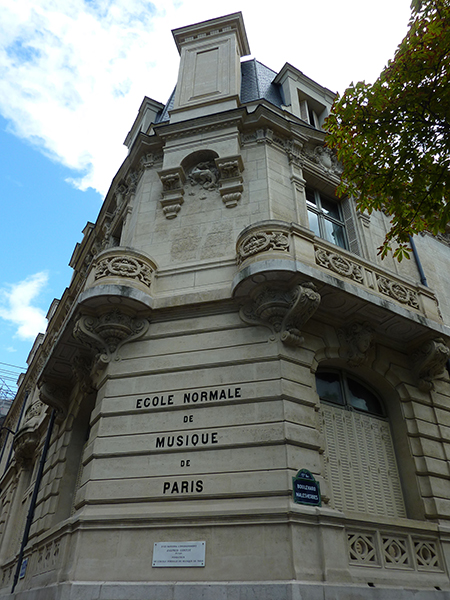 Ecole Normale de Musique de Paris
© Discover Paris!
ETBP: What do you find different about the education system in France compared to the U.S.?
MK: I have not started my studies yet, but I have heard that French higher institutions are more rigorous than American ones. I have also heard that French students are more independent.
ETBP: How much time do you spend practicing the flute?
MK: I spend about 4 hours per day practicing. During the summer, I usually practice during the week and on one weekend day. I do tone exercises for 1 hour, articulation and technique for 1.5 hours, and études and repertoire for 1.5 hours.
ETBP: Where do you practice?
MK: Now, I practice in the apartment.
ETBP: What career options do you intend to explore once you've completed your studies?
MK: I would like to perform in an orchestra or chamber group and teach at a conservatory here. If time allows, I would like to also have my own private flute studio.
ETBP: Will obtaining a degree here provide you with any advantages over a degree from a U.S. institution?
MK: I do not think obtaining a degree here will necessarily provide more advantages, but I do think the teachers I have and will have and the institutions I've decided to attend make a difference. After all, American flute pedagogy came from France, particularly from the Paris Conservatory, which is one of the top music schools in Europe and in the world. My teacher studied in "Cycle de Perfectionnement" (doctoral or postgraduate study) for the flute there and she is the first person I personally know to have studied there.
ETBP: Do you currently play with any informal groups?
MK: No, unfortunately. I have not had the time to find any informal groups because of the pandemic.
Come back next week for Part II of Maya's story!