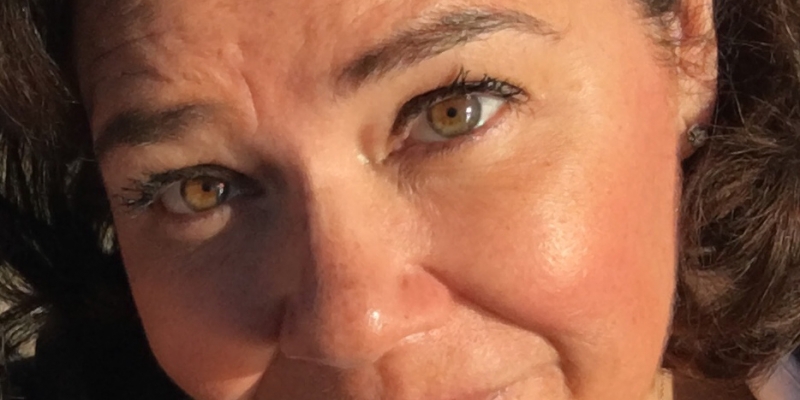 Thursday, January 10th, 2019
Black Paris Profiles II™: Ellen Wright-Hervé - Part 2
Cover Image: Ellen Wright-Hervé
Image courtesy of Ellen Wright-Hervé
Ellen Wright-Hervé is the granddaughter of Richard Wright, African-American writer and Paris expatriate legend. Ellen reached out to Entrée to Black Paris as part of her quest to better understand and embrace the legacy that her grandfather left the world. She graciously granted us this interview, which is being published in two parts. Read Part 2 below.
DP!: Tell us the story of how you've come to embrace your legacy as Richard Wright's granddaughter.

EW-H: I was born four years after my grandfather's death, but throughout my youth, I felt his presence everywhere in my grandmother's home in the Latin Quarter in Paris, where I spent a lot of time. As far as I can remember, Ellen Wright spent most of her time working for the estate.
I was too young to fully understand the power of Richard Wright's legacy and the tremendous void and pain experienced by his wife and daughters after he departed. I was brought up to understand that he was an important role model as a father, husband, writer and a political figure in history. But though I have read most of the biographies about him, my grandmother's death in 2004 and my mother's declining health over the past few years have left me with many unanswered questions.
Six years ago, just before turning 50, I found myself by coincidence at the Moulin d'Andé, the artists' residence where my grandfather spent most of the last months of his life. Destiny showed me the way to the room where he wrote his haiku and the owner of the Moulin d'Andé, Suzanne Lipinska, and his friend, the writer Maurice Pons, showed me a painting and pictures of him during his residency there. From that day on I have felt an urgent need to research him and his legacy in Paris and in the United States.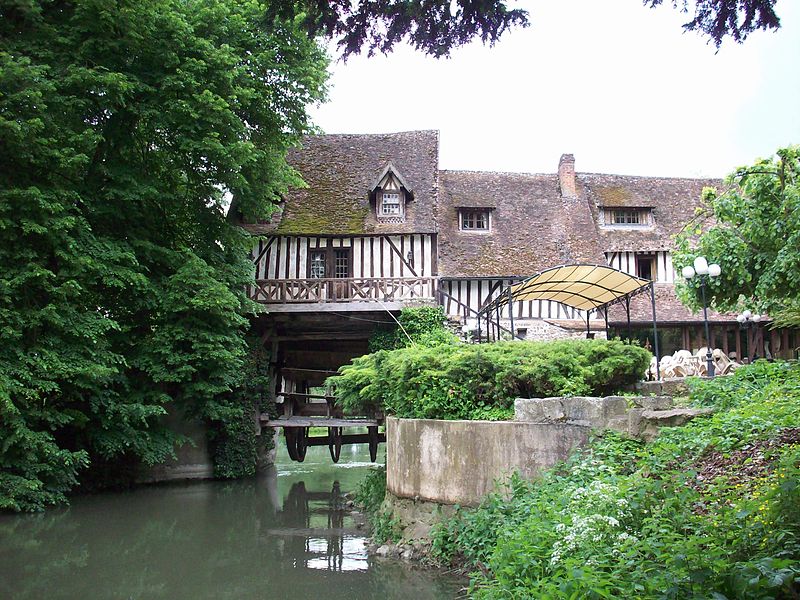 Le Moulin d'Andé - View of the raised mill wheel
Public domain - Source: Wikimedia Commons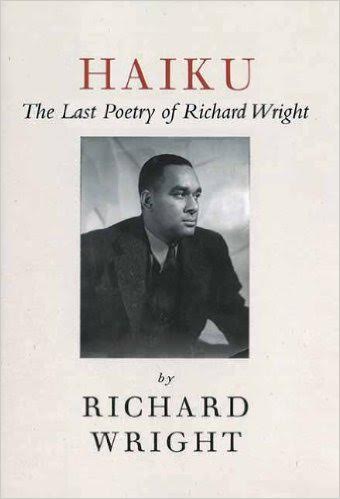 Book cover for Haiku - The Last Poetry of Richard Wright
Fair use claim

Another sign that I should pursue researching my grandfather's legacy is that after a few years of living away from Paris, I returned to occupy a living space just 2 blocks from Père Lachaise Cemetery, where Richard and Ellen Wright are buried.
DP!: How do your children feel about this legacy?

EW-H: My son Maxime and daughter Mathilde are in their 30s and they are very proud (although still bewildered) about the fact that their great grandfather is Richard Wright. They support me in this quest. Like me, they regret not meeting him in person and are eager for me to share my findings with them. When they were teenagers, I gave them Black Boy to read and that gave reality to the legacy.

DP!: You spent a great deal of your childhood with your grandmother, Ellen Wright. Did you stay with her at different times or during one prolonged stretch of time?

EW-H: She was very present in my life from the age of two until my adulthood. I lived with her for many different periods of time.
Ellen Wright and baby Ellen Wright-Hervé in Ghana , 1964
Image courtesy of Ellen Wright-Hervé
DP!: Was there any religious component to your upbringing?

EW-H: My grandmother Ellen Wright was Jewish and my father's family is Catholic. But my parents weren't religious. I believe I have finally made sense of the multicultural (including religious) origins that define me.

DP!: Does being of Jewish descent have any impact on your daily life or the lives of your children?

EW-H: No, it does not.
DP!: Tell us about your career path.

EW-H: I began as a nurse and worked many years at the American Hospital of Paris. I then became a Professor of Nursing Studies and am now a Director of Paramedical Schools in Paris. I have worked for nonprofit organizations in the healthcare field in West Africa and Egypt and have served for a few years as editor of an encyclopedia for nurses where I helped various healthcare teams write and share their experiences through research papers I published.
During the past ten years, I have earned two university degrees – one for hospital and nursing school executive management, and one related to work ergonomics and psychology.
DP!: What is your favorite leisure activity?
EW-H: I have many! I enjoy reading, long walks, art museums, theatre, traveling, dancing and listening to jazz, going to human sciences lectures, and learning about neurosciences.
DP!: What is your favorite place in Paris?

EW-H: I love the center of Paris, taking long walks along the Seine, going from the Right to the Left Bank…
I particularly feel energized strolling around St Germain des Prés between rue de Seine and the Luxembourg Garden.
DP!: How would you advise someone who would like to come to Paris to establish a life?
EW-H: I think that to travel to Paris for vacation and to choose to establish a life here are two different projects.
Spending a few days or weeks in Paris for fun and leisure allows you to see the best of this beautiful city but making a choice to live here is another matter. I believe that having a job prospect is a good way to become established here but having a network of contacts and friends can really help you gradually adapt to the Parisian way of life and understand the politics, the culture and the complex administrative policies here. I think that services like "Entrée to Black Paris" can be a very good way to become acquainted with the Parisian way of life and culture.
DP!: If there were only one question you could ask of anyone who might be able to help you better understand your grandfather and his legacy, what would it be?

EW-H: I firmly believe that although in exile, Richard Wright made a major contribution to the evolution of race relations in the United States in the pre-civil rights era. I still need to find out to what extent this is true. My question would be: "In today's world, what can we make out of who Richard Wright wrote to, why he needed to write, what his aim in writing was, and beyond the complexity of his personality, what universal messages he has left us?"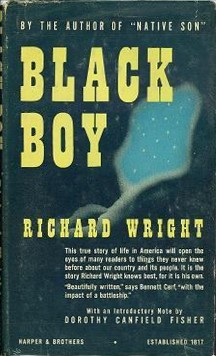 Book cover for Black Boy (1st edition, 1945)
Fair use claim
DP!: Do you intend to write about what you are experiencing as you learn about your grandfather?

EW-H: Entrée to Black Paris is giving me a first opportunity to write about my quest. For now I wish to advance further in my research, and meet all the people who can share their knowledge and understanding of Richard Wright's life and work with me. I am also waiting for my mother's book on her father, Daughter of a Native Son, to be published. To this day, I have a dream that one day soon we can bring artists, writers and musicians together to honor Richard Wright and other writers and artists that inspired him and that he inspired.

To read Part 1 of this interview, click HERE.
To visit the Richard Nathaniel Wright and Ellen Frieda Wright in Paris and the World FB page, click HERE.
To send e-mail to Ellen Wright-Hervé, click HERE.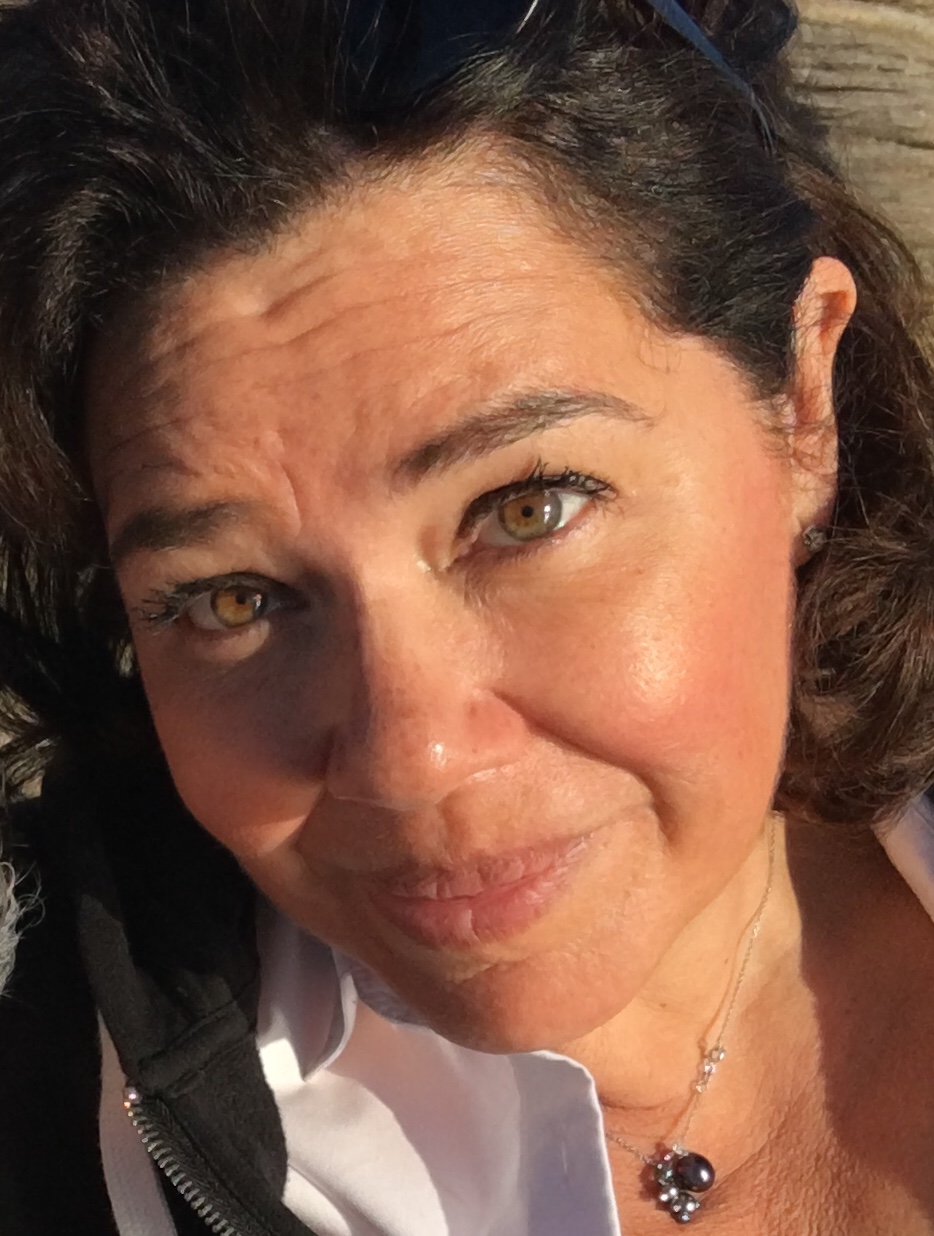 Ellen Wright-Hervé
Image courtesy of Ellen Wright-Hervé