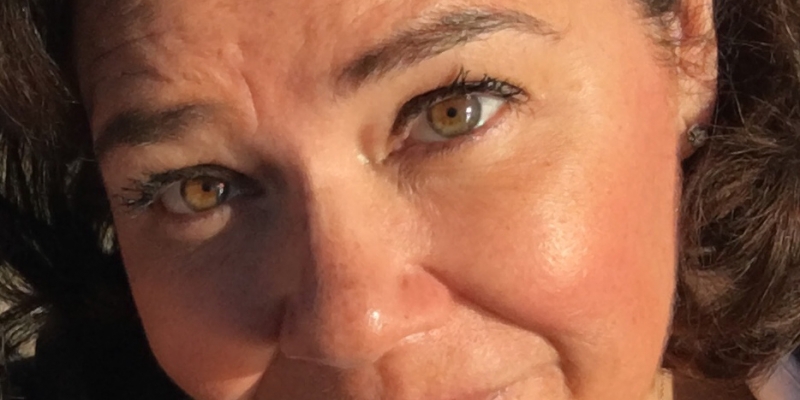 Thursday, January 3rd, 2019
Black Paris Profiles II™: Ellen Wright-Hervé - Part 1
Cover Image: Ellen Wright-Hervé
Image courtesy of Ellen Wright-Hervé
Ellen Wright-Hervé is the granddaughter of Richard Wright, African-American writer and Paris expatriate legend. Ellen reached out to Entrée to Black Paris as part of her quest to better understand and embrace the legacy that her grandfather left the world. She graciously granted us this interview, which will be published in two parts. Read Part 1 below.
DP!: You were born in Ghana. Tell us why your family was there at the time of your birth.

EW-H: Following the path of my grandfather, Richard Wright, my parents became close supporters and friends of Kwame Nkrumah in his struggle for Ghana's independence. They married in Accra and were living there when I was born in 1964. I am told that Nkrumah agreed to be my godfather in the Ewe tribe christening tradition. My Ghanaian name is Ama, which means "girl born on a Saturday" in the Twi dialect of the Akan language of Ghana.
Kwame Nkrumah in 1961
Public Domain - Source: Wikimedia Commons
DP!: Please share the places in which you've lived since your birth.
EW-H: Outside of France, I have lived Accra, Ghana; Lagos, Nigeria; and London, UK. In France, I have lived in Rennes, Tours, and Paris. I currently reside in Paris.

DP!: Of all the places you've lived, how does Paris rank in terms of your preference?

EW-H: I love Paris - it is the city where I have spent most of the years of my life. Even so, I cannot rank it in terms of preference.
DP!: Tell us briefly about your family life as a child.
EW-H: My parents were very involved in politics, especially my mother – Julia Wright – who was involved with the Black Panthers. We left Ghana when I was 3 years old and due to fragile health, I was unable to go back to West Africa with them when they covered the Biafra war as journalists. So, my maternal grandmother, Ellen Wright, and my French paternal grandmother were largely responsible for my upbringing and education.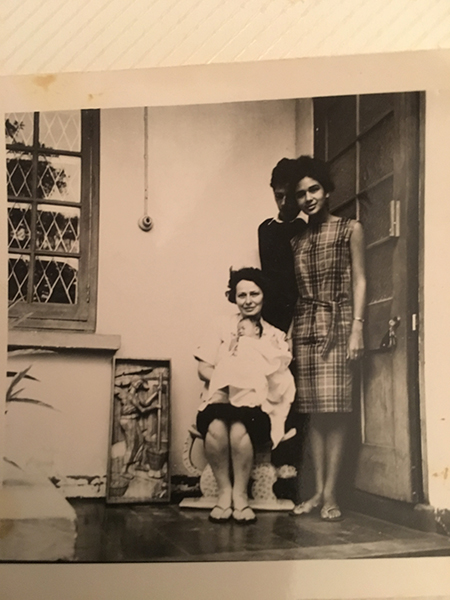 Seated: Ellen Wright-Hervé held by grandmother Ellen Wright
Standing: parents Henri Hervé and Julia Wright
Ghana, 1964
Image courtesy of Ellen Wright-Hervé
My parents separated when I was 10 and both had children afterward. I have 4 half-brothers, and one half-sister.
DP!: Do you have any memories about living in Ghana?
EW-H: My memories consist of the photographs that my mother and grandmother showed me and the stories my parents shared with me, like the fact that my family had to leave Accra in 1966 during the coup d'état against Nkrumah, with soldiers holding us at gunpoint.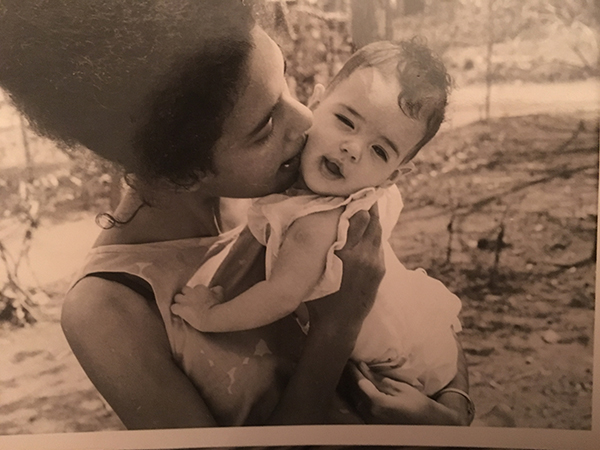 Julia Wright and Ellen Wright-Hervé
Ghana, 1964
Image courtesy of Ellen Wright-Hervé
DP!: What are your fondest memories about living in Nigeria?

EW-H: I lived there with my mother between 1969 and 1973 before moving to London. I was very fond of "Nene," my Nigerian nanny. She exposed me to Nigerian culture by taking me everywhere with her. My strongest memory is of the bustling markets. I also remember dancing to the local music as a child and climbing mango trees to eat the barely ripe fruits.
I was a happy little kid – I enjoyed playing with lots of Nigerian girls and boys and I had many pets to play with as well: a parrot, a monkey, a cat and a dog. I read Black Boy, my grandfather's biographical novel, during this time. I was 10 years old and it was the first novel I read by myself. I felt very proud that I was able to understand it and to learn about my famous grandfather with my mother's help.

DP!: What are your fondest memories about living in London?
EW-H: Having spent at least 6 years in West Africa, it took time to adjust to the British style of living. But I was fortunate to be admitted to the French School called "Lycée Charles de Gaulle" and made many friends from international backgrounds there. In 1974, my mother gave birth to my half-brother Malcolm Wright, who is of Nigerian descent.
My happiest memories of London are my carefree adolescence in the West End where we lived, and all the artistic and cultural treasures we had access to.
DP!: You have never lived in the United States. Do you have any regrets about this?
EW-H: There were turning points in my life when I was tempted to immigrate to the U.S., but I finally chose to remain in France, especially after the birth of my son and daughter. However, I have traveled to the States many times. Most recently, I visited New York City and Yale University as I followed the trail of my famous grandfather.

DP!: Were you in contact with your U.S. relatives?
EW-H: My mother and grandmother didn't have the opportunity to introduce me to my relatives in Natchez, Mississippi, but I have recently learned that my grandfather's third cousin is still alive. I plan to travel there as soon as I have the opportunity. In the meantime, I thank the people there who are currently helping me with my research. A very interesting book to read about the civil rights events in Natchez is The Parchman Ordeal.
To visit the Richard Nathaniel Wright and Ellen Frieda Wright in Paris and the World FB page, click HERE.
To send e-mail to Ellen Wright-Hervé, click HERE.
Come back next week for Part 2 of Ellen Wright-Hervé's Black Paris Profile II™!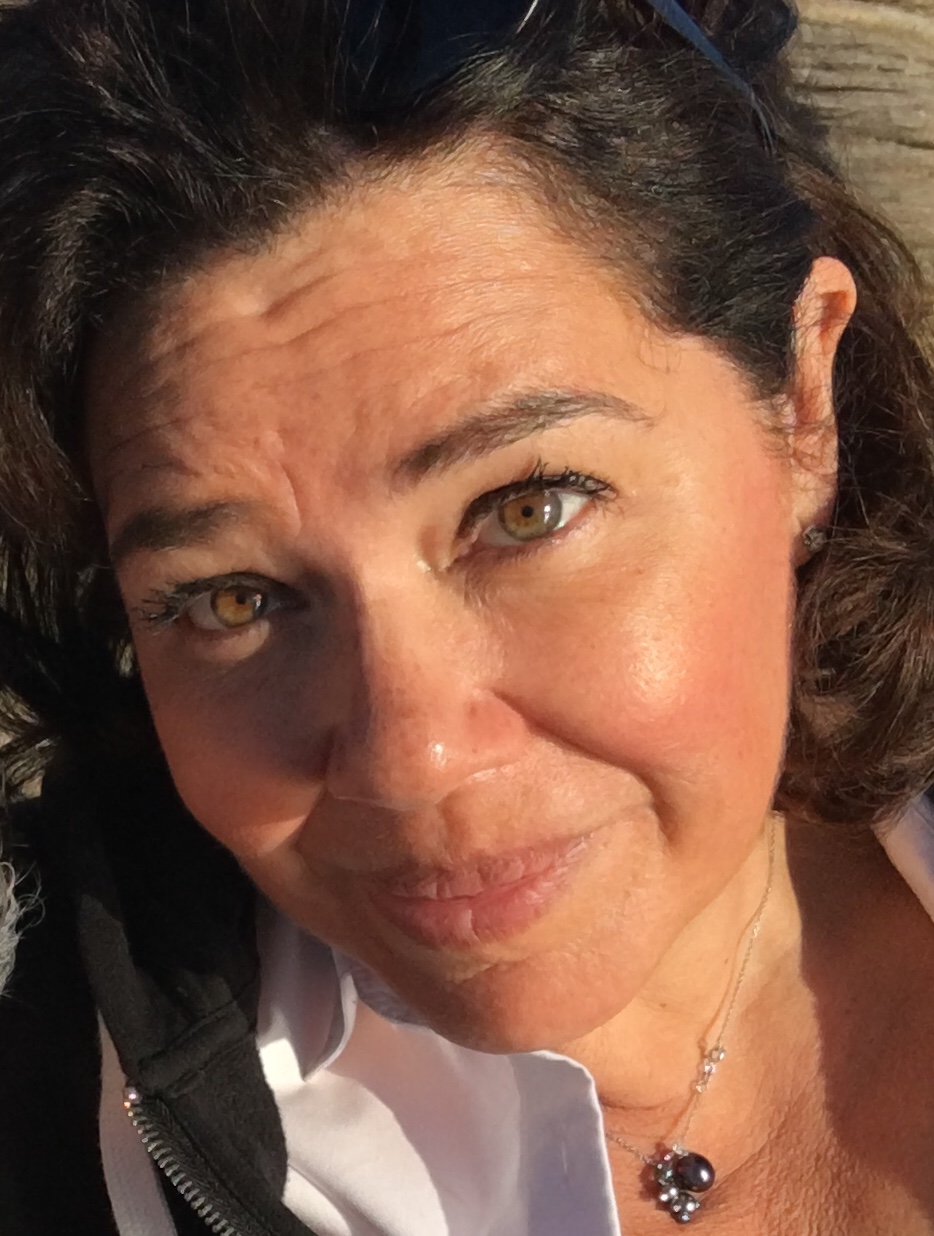 Ellen Wright-Hervé
Image courtesy of Ellen Wright-Hervé