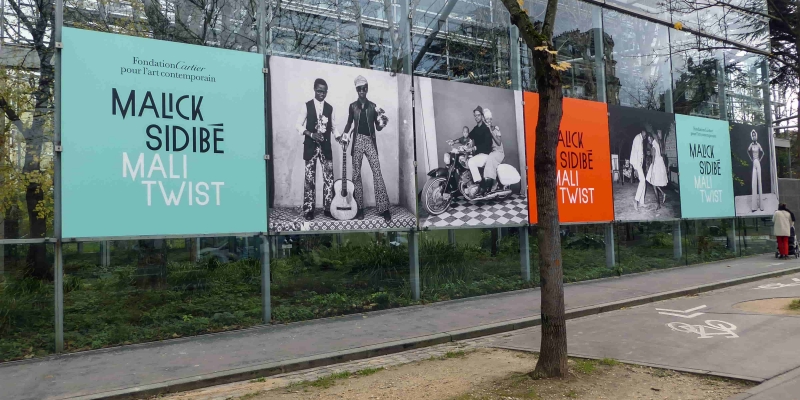 Thursday, December 7th, 2017
Art and Food Pairing™ - Malick Sidibé and La Créole – Part 1
The customer must be able to forget the camera, and the photographer should know how to make himself forgotten.
~ Malick Sidibé
Malick Sidibé Mali Twist – the current exhibition honoring Malian photographer Malick Sidibé (1935-2016) at the Fondation Cartier – provides a fun and intimate look at this consummate artist.
Fun because it encourages you to become the photographer and shoot portraits of your chosen subjects in an open studio that evokes Sidibé's Malian studio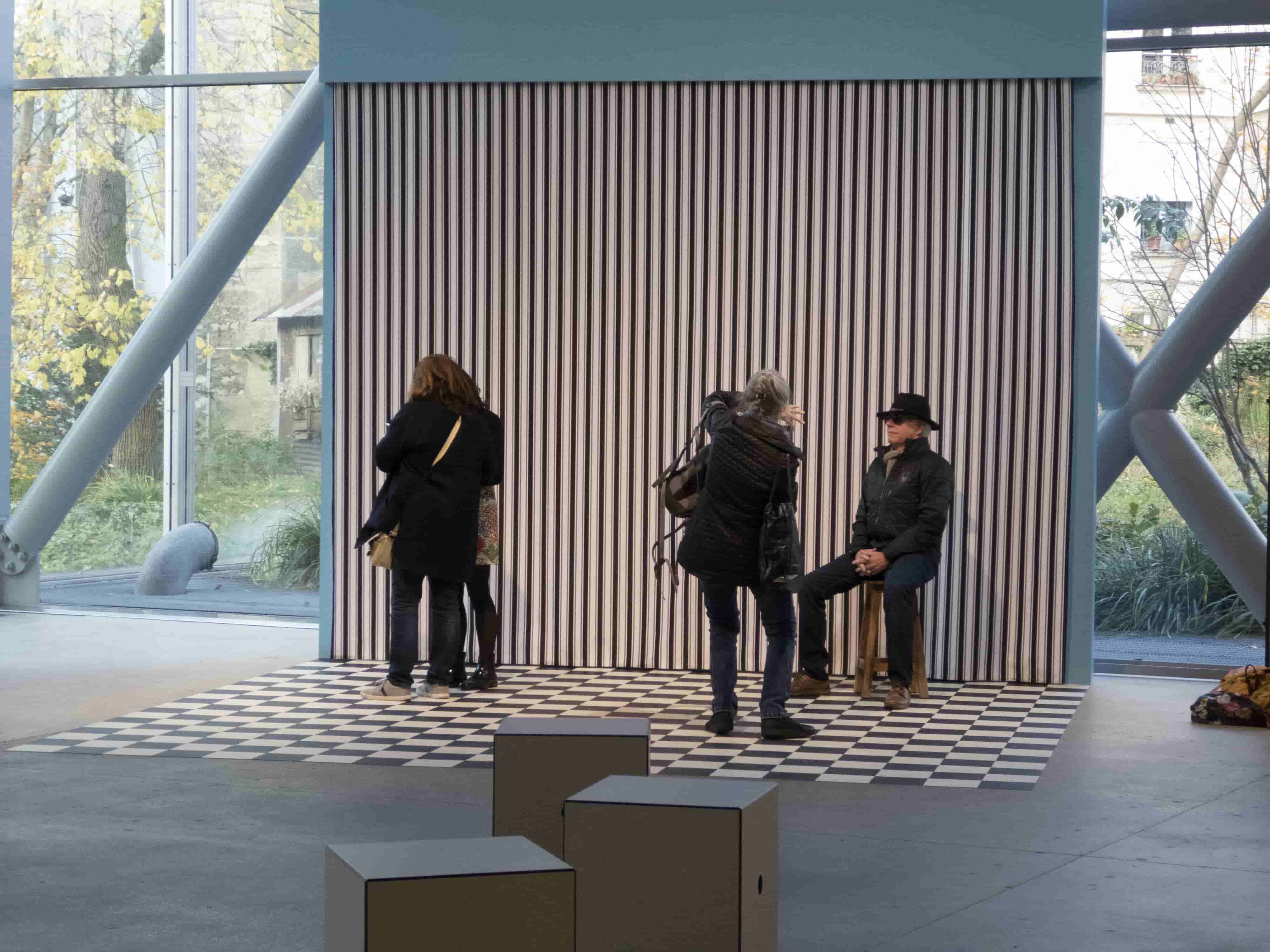 Open studio
© Entrée to Black Paris
and provides musical ambiance for the exhibition room that features photographs of the "surprise parties" that revolved around the popular music of the 1960s and 70s.
(Sidibé was frequently invited to record these parties for posterity and visitors learn that he sold ersatz photo albums of the events to the young men attendees, who gave them to the women who attended the parties.)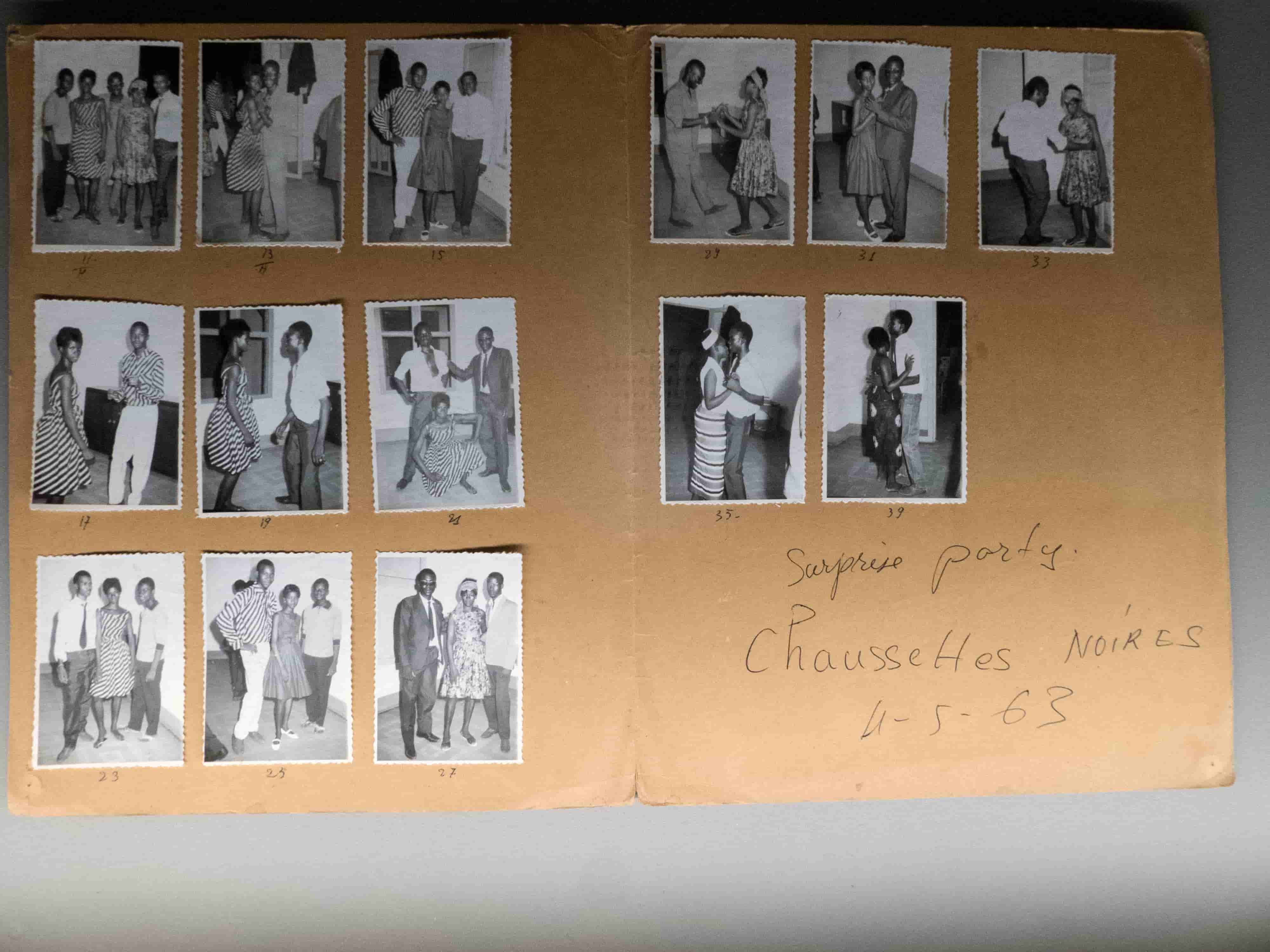 Surprise Party photo album
Image © Entrée to Black Paris
Intimate because the exhibition illustrates just how much of Sidibé's photography captures daily life of the denizens of Bamako.
The Fondation Cartier mounted the first exhibition of Sidibé's work outside of Africa in 1995 in the same space that Mali Twist is currently being shown. Mali Twist is named after a recording by singer-guitarist Boubacar Traoré that was first broadcast in Mali in 1963.
The first room of the current exhibition features a wall that provides key dates in Sidibé's life, the photo studio, and 22 photo portraits that have never been shown before.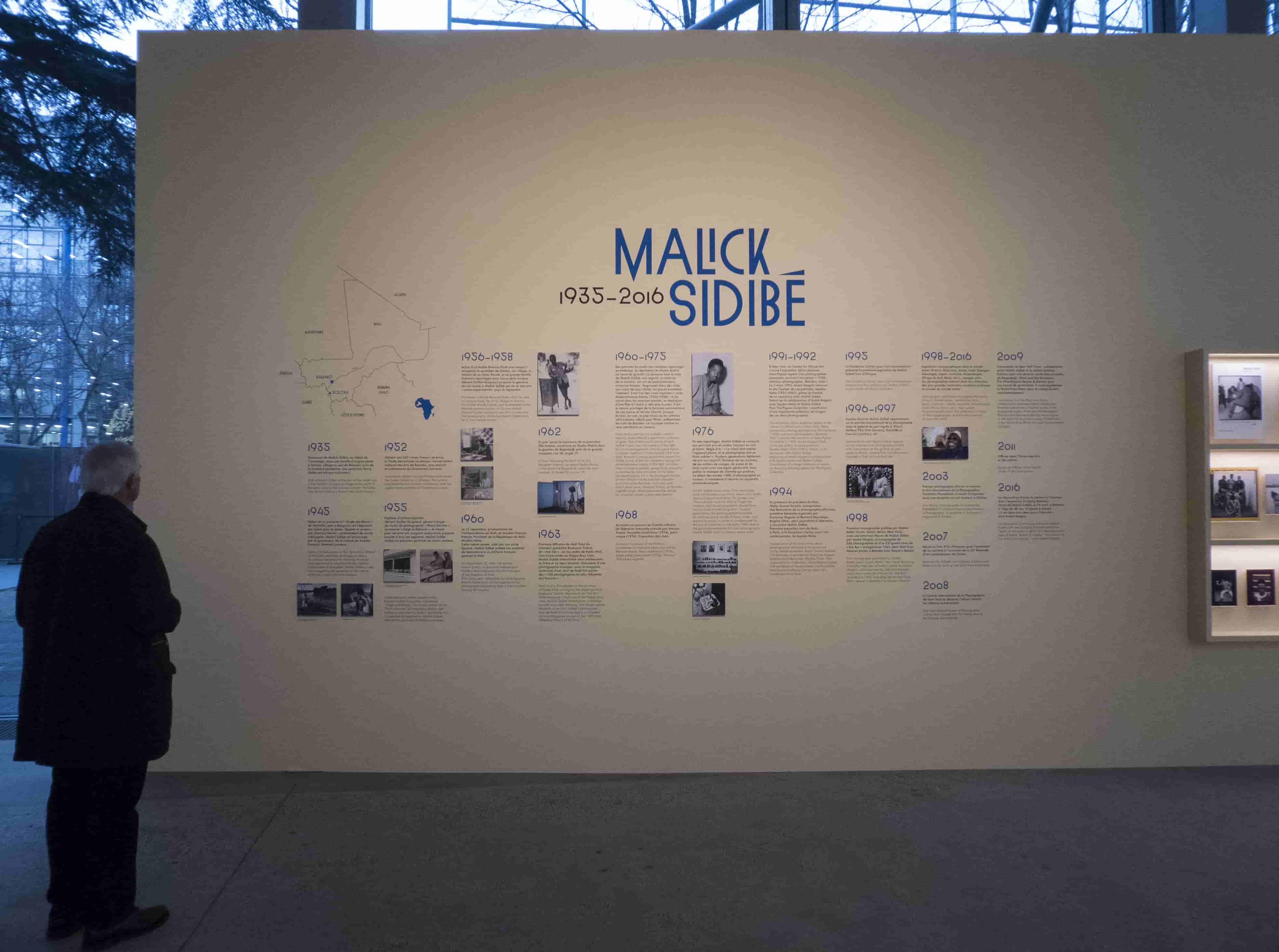 Malick Sidibé Biography
© Entrée to Black Paris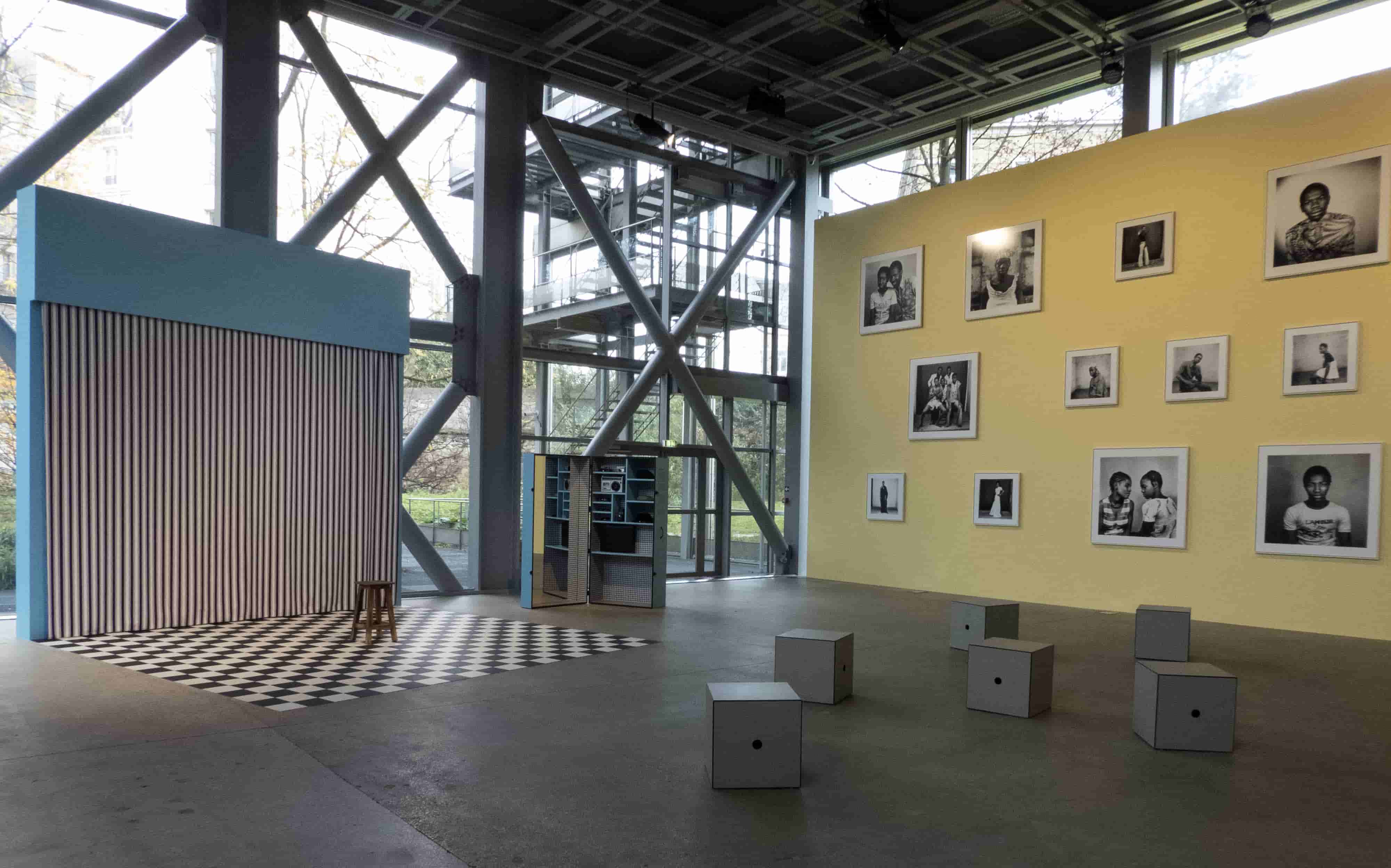 Open studio and portrait wall
© Entrée to Black Paris
My favorite portrait was of two men posing as sparring partners.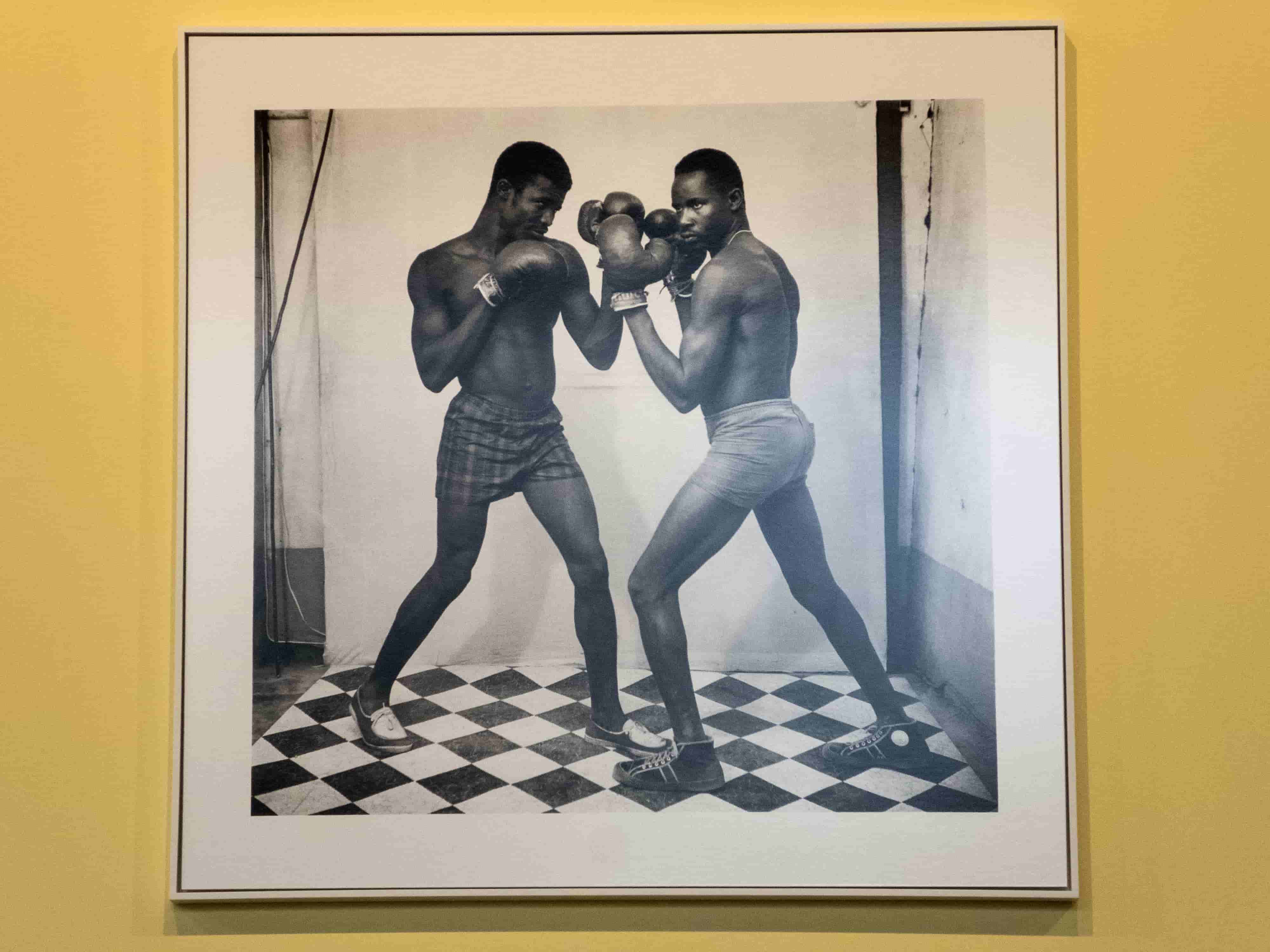 Title and date of photograph unknown
© Malick Sidibé
Sidibé's biography indicates that in 1976, the single party government that was established in Mali effectively ended the nightlife that Sidibé had been called to photograph so incessantly. This knowledge gives a poignant edge to the visit to the second room of the exhibition, which features the names of "Surprise Party Clubs" and photos of the people who frequented these parties.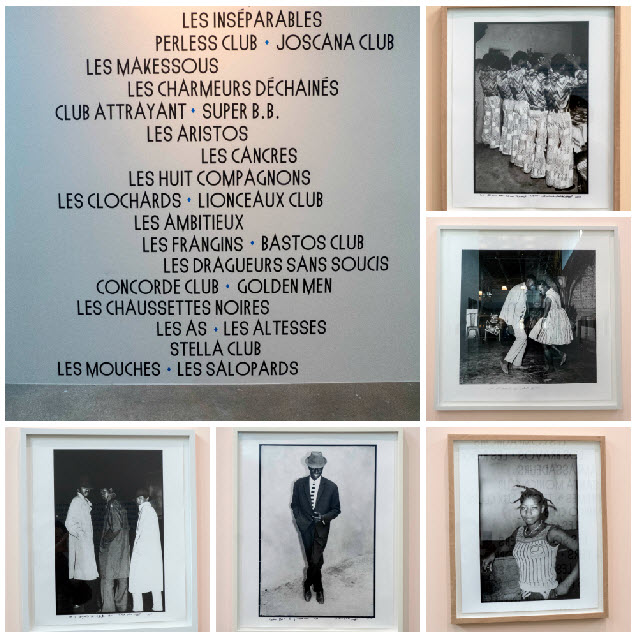 Photos in second room of Mali Twist exhibition
Collage by Entrée to Black Paris
Downstairs, we see photographs of Malians at work and at play, as well as numerous additional portraits taken at Sidibé's studio.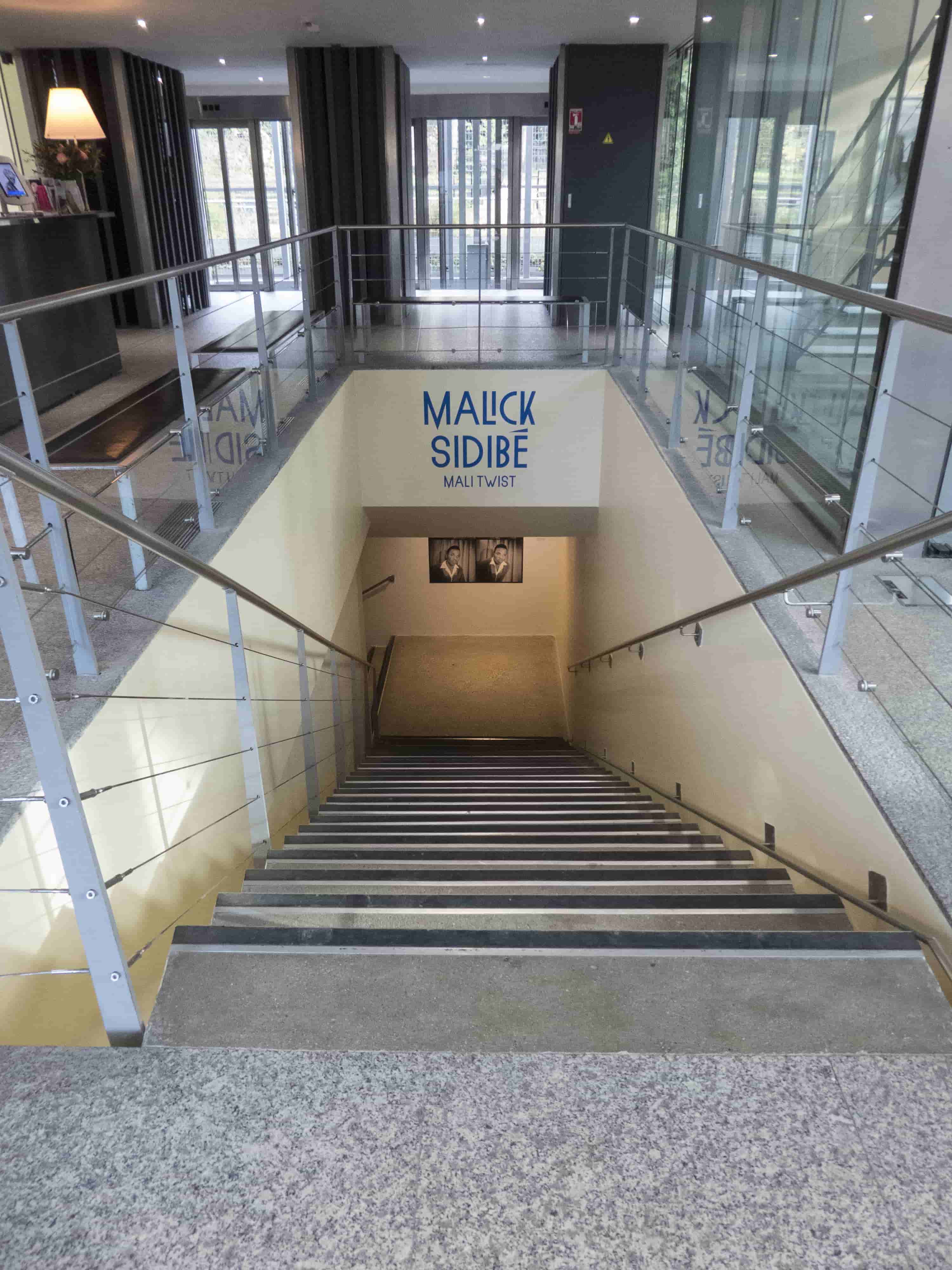 Stairwell to lower level of exhibition
© Entrée to Black Paris
Combat des amis aux pierres
1976 © Malick Sidibé
Un jeune gentleman
1978 © Malick Sidibé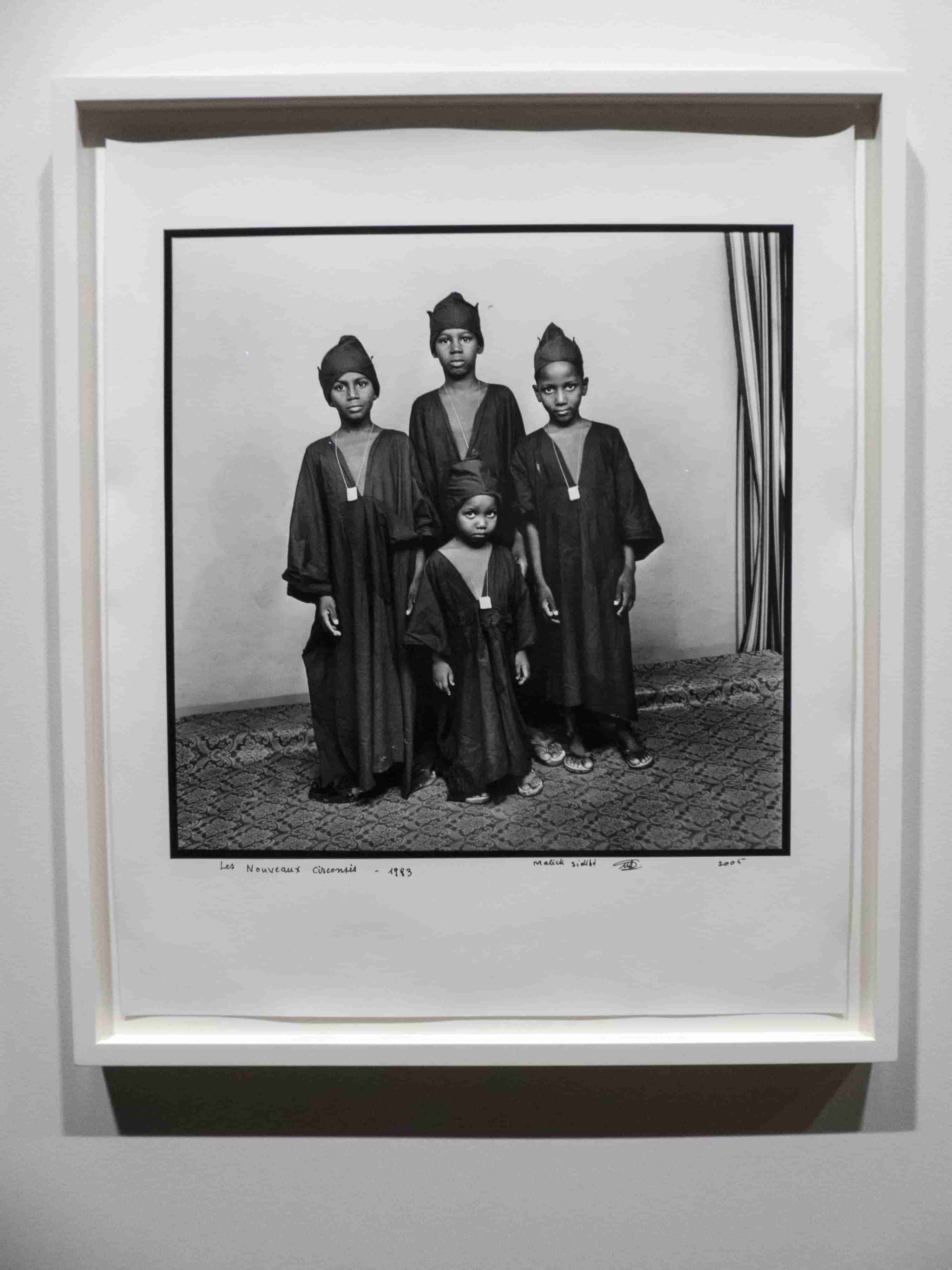 Les Nouveaux Circoncis
1983 © Malick Sidibé
A 64-minute film entitled Dolce Vita Africana by Cosima Spender (2008) plays in a room adjacent to these photos. It is "a documentary portrait of the African photographer Malick Sidibe, and a journey through Malian history inspired by his iconic images."*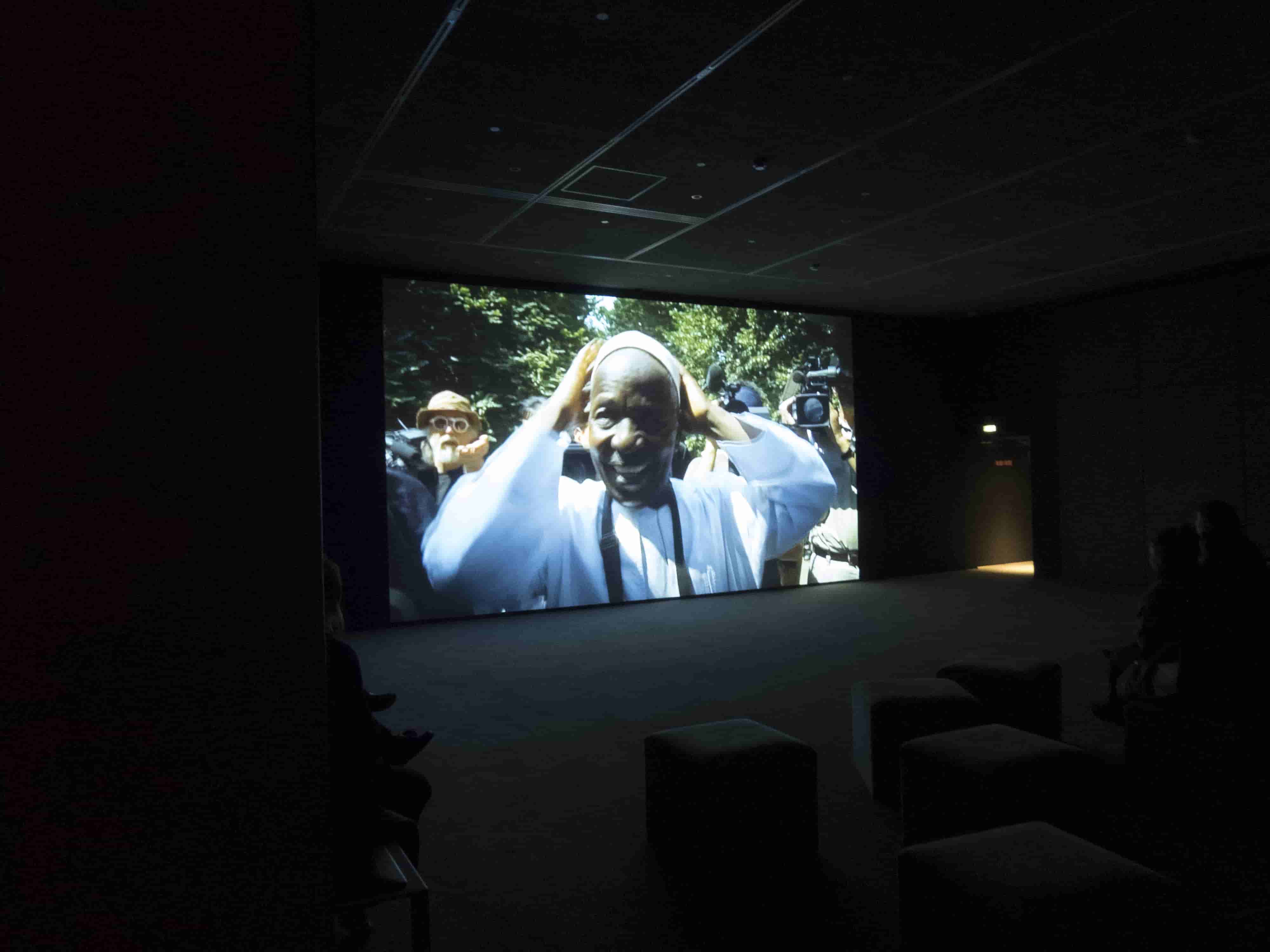 View of Dolce Vita Africana by Cosima Spender (2008)
Image © Entrée to Black Paris
Sidibé always photographed his subjects in black and white. He chose to turn to camera repair work in the 1980s when color photography became increasingly preferred.
Honors bestowed on Sidibé include the Hasselblad Foundation International Award in Photography (2003), the Golden Lion Lifetime Achievement Award at the 52nd Venice Biennial (2007), and the Infinity Award for Lifetime Achievement (2008). The French government named him an Officer (second of three grades) of the Order of Arts and Letters in 2011.
Malick Sidibé Mali Twist is on display until February 25, 2018. Contrary to what the Fondation Cartier Web site indicates, photos are permitted—provided you do not use flash.
The staff for the exhibition is exceptionally friendly and helpful. Programs are available in English and French and all the information on the walls of the exhibition is presented in both languages.
Fondation Cartier has programmed numerous educational and cultural activities in concert with this exhibition. An example that is suitable for children and adults is the Grand Parade of puppets created by Yaya Coulibaly and led by dancers from the Sogolon company. It is scheduled for Tuesday, December 12 from 7 PM to 10 PM.
From Wednesday to Friday, December 13-15, beginning at 3 PM, Coulibaly will present a workshop where he demonstrates how he makes his puppets.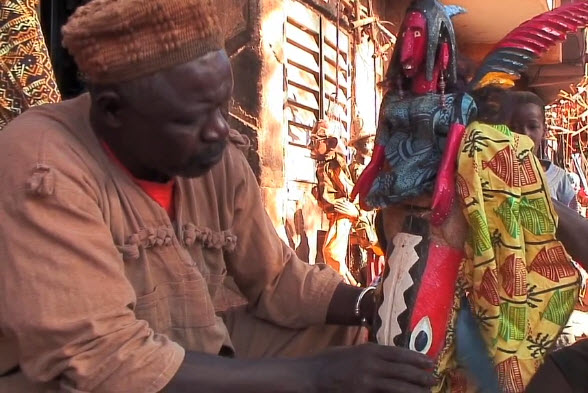 Yaya Coulibaly making a puppet
Screenshot from Mali Yaya Coulibaly marionnettiste et magician – Acrobate Films
And on Saturday, December 16, children ages 7-12 will be able to create their own puppets under the master's tutelage.
Fondation Cartier
261, bd Raspail
75014 Paris
Metro: Raspail or Denfert-Rochereau (Lines 4 and 6)
RER: Denfert-Rochereau (Line B)
Open Tuesday from 11 AM to 10 PM, Wednesday through Sunday from 11 AM to 8 PM.
Tickets can be purchased online at http://fondation.cartier.tickeasy.com/en-US/exhibition
Less than a 10-minute walk away is the famous Antillean restaurant, La Créole. Read about it next week in Part 2 of Art and Food Pairing™ - Malick Sidibé and La Créole.
* http://www.imdb.com/title/tt1172050/plotsummary