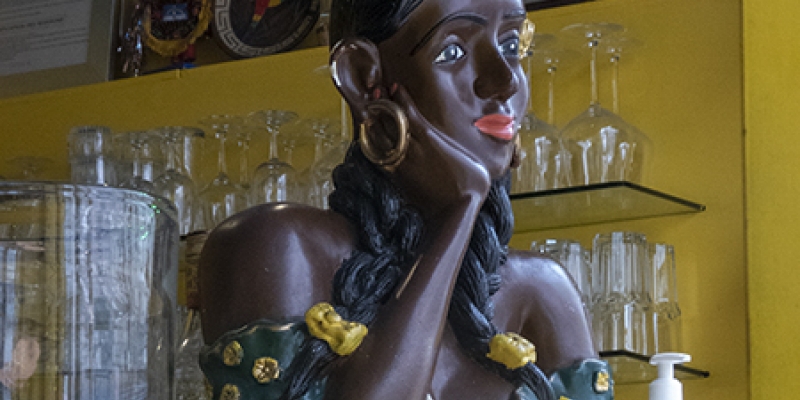 Thursday, July 7th, 2022
Art and Food Pairing™: Kadist and Carajás - Part 2
Cover image: Figure on bar at Restaurant Carajás
© Entrée to Black Paris
Prior to attending the opening for Nectar at Kadist, I enjoyed a lovely traditional Brazilian meal at a restaurant almost directly across the street from the gallery.
Carajás has been in business since 2001. When you enter the restaurant, you are greeted by a large (perhaps ceramic) figure of a woman who gazes pensively into the distance from her perch atop a bright yellow bar.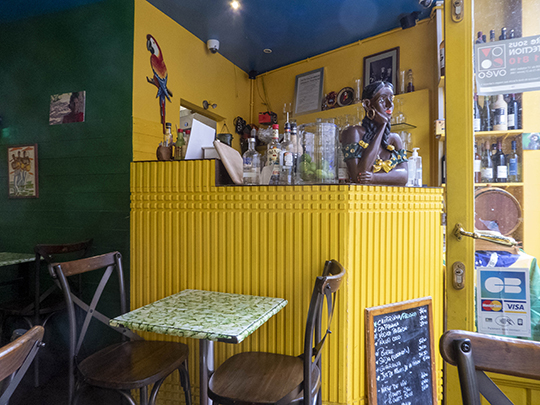 Carajás bar
© Entrée to Black Paris
The simple, colorful dining room is relatively small.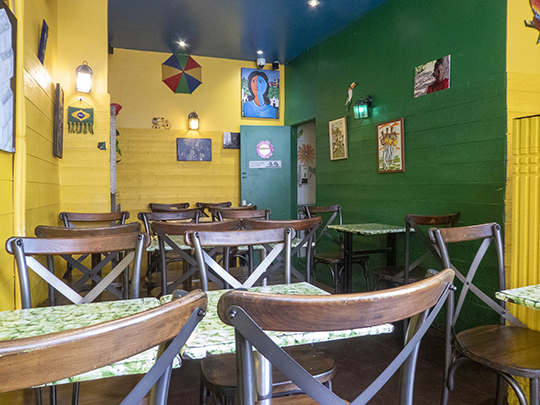 Carajás dining room
© Entrée to Black Paris
I arrived an hour before the end of the lunch service on a Saturday and felt fortunate to have the place to myself. Carajás only serves lunch on Saturdays and Sundays, so I felt doubly fortunate to be able to coordinate my meal with the art opening.
I ordered my favorite Brazilian cocktail, caipirinha, and sipped it while reading about the gallery.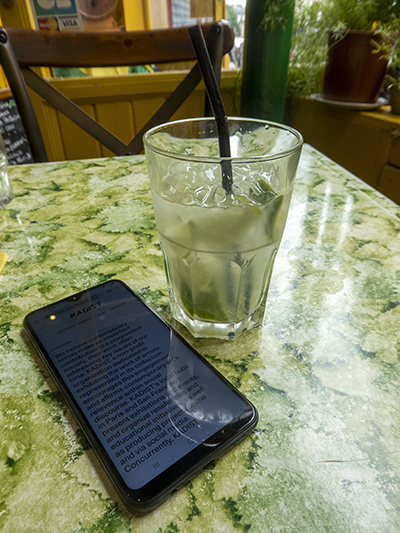 Caipirinha
© Entrée to Black Paris
The menu is fairly extensive, with eight entrées, eight main dishes, and six desserts. I ordered Mandioca frita (fried manioc) as a starter and feijoada (bean and pork stew) as my main dish.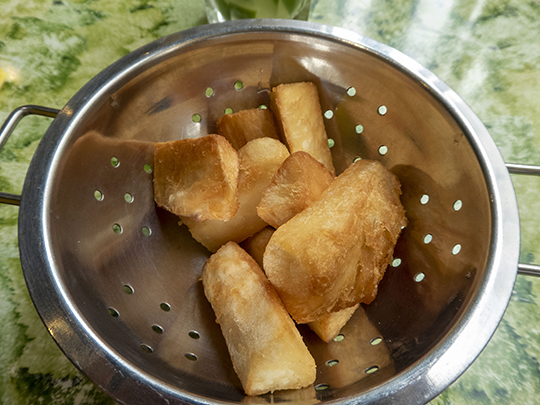 Mandioca frita (Fried manioc)
© Entrée to Black Paris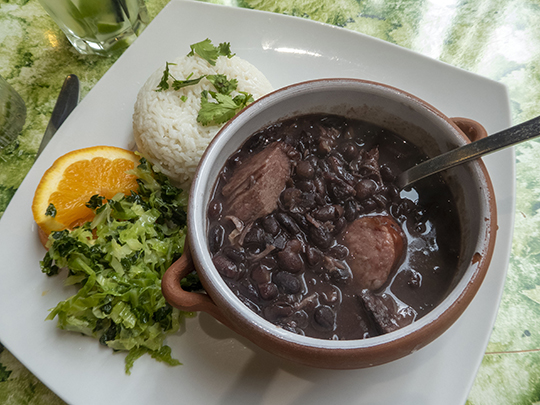 Feijoada
© Entrée to Black Paris
The fried manioc was served without condiments. It was crisp and not at all greasy. The portion of feijoada was a bit smaller than I'm accustomed to, but I was grateful for that because I was able to finish it without feeling stuffed and still have room for dessert.
Both dishes were served piping hot, and they were delicious!
For dessert, I selected something I'd never tried before - brigadeiro. Akin to the chocolate truffle, many say it is the most popular dessert in Brazil.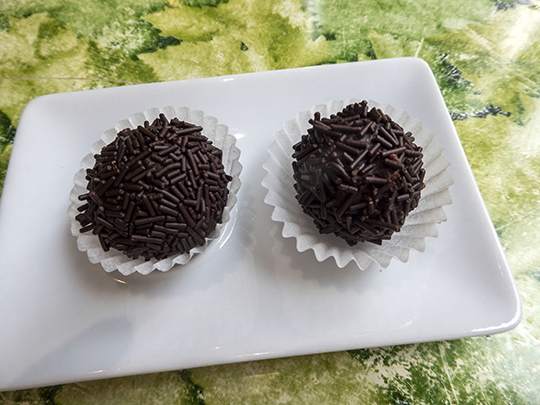 Brigadeiro (Brazilian fudge balls)
© Entrée to Black Paris
Carajás' version of these fudge balls is coated with chocolate sprinkles. I found it to be light, delectable, and quite satisfying after my copious main dish.
I wouldn't hesitate to return to this restaurant. The next time I do, I plan to try the xinxim (chicken with coconut milk and peanuts)!
Carajás
24, rue des Trois Frères
75018 Paris
Metro: Abbesses (Line 12)
Hours: Monday through Friday 7:00 pm – 10:30 pm; Saturday 12:00 pm – 3:00 pm and 7:00 pm – 10:30 pm; Sunday 12:00 pm – 3:00 pm and 7:00 pm – 11 pm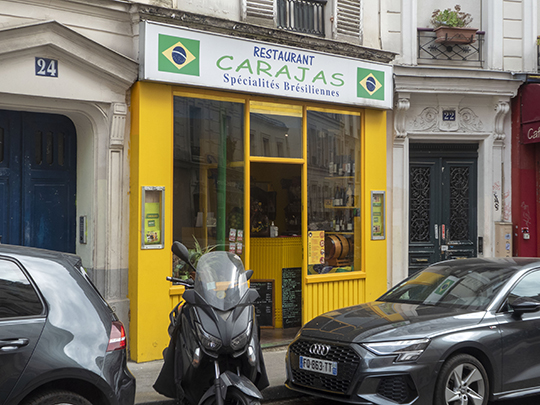 Restaurant Carajás - façade
© Entrée to Black Paris