What's New
December 2019 - Talk at the English-language Library in Angers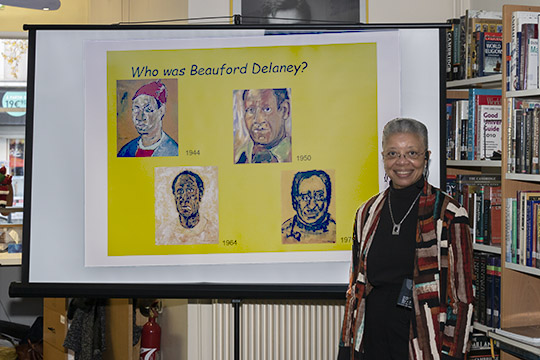 Monique Y. Wells at the English-language Library of Angers
Photograph by Entrée to Black Paris

On Friday, December 13, Monique Y. Wells gave a presentation at the English-language Library in Angers about American artist Beauford Delaney and the video documentary that Entrée to Black Paris is co-producing about him.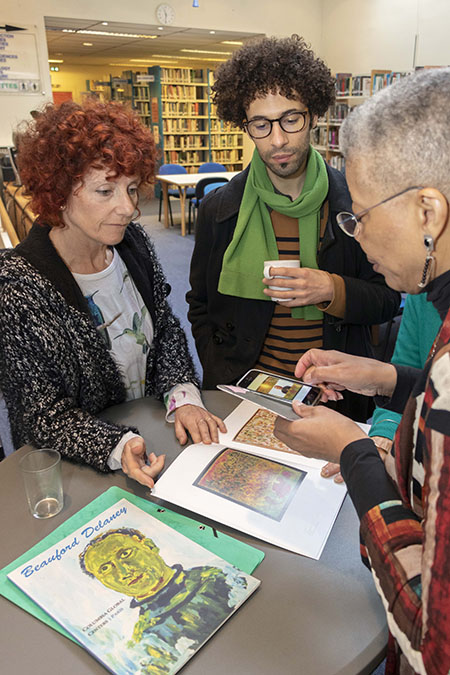 Explaining How to Use the Blippar Application
Photograph by Entrée to Black Paris
Following the presentation, she explained how to use the Blippar application with the catalog that she produced for the Beauford Delaney Exhibition in Paris in 2016 to trigger recorded commentary about Delaney's art.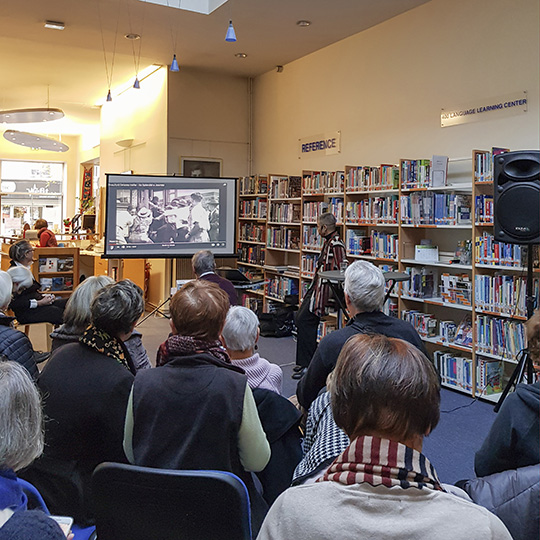 Library Patrons Watching Video Trailer about Beauford Delaney
Photograph by Annette Bonnell
About forty-five library patrons attended the event. The library is the largest Anglophone library in western France.
Articles for 2019