What's New
August 2019 - Entrée to Black Paris Has Been Named Associate Producer of a Documentary about Beauford Delaney
Entrée to Black Paris is now working with award-winning filmmaker Zachary Miller as an associate producer of So Splendid a Journey, the first full-length documentary about the life of artist Beauford Delaney. Delaney, who was a dear friend and mentor of James Baldwin, spent the last 26 years of his life in Paris, France. He produced the most powerful abstract expressionist works of his career in the City of Light.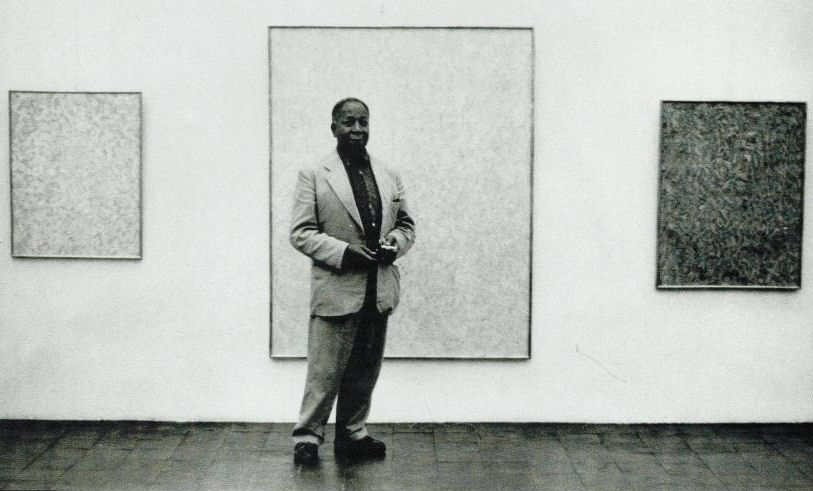 Beauford Delaney at the Paul Facchetti Gallery - 1961
Image by Paul Facchetti Gallery
In 2016, Monique Y. Wells, co-founder of Entrée to Black Paris, organized Resonance of Form and Vibration of Color, a major solo exhibition of over forty of Delaney's paintings and works on paper. At the same time, she created the ETBP walking tour, Beauford Delaney's Montparnasse, to honor the artist. Since then, she has created several educational programs and cultural events that feature Delaney as a prominent person in African-American history in Paris.
Currently, Monique and Zachary are raising funds to support the completion of So Splendid a Journey, which they plan to screen at Cannes and other film festivals. Click here to view the trailer and to help fund this worthwhile cause! https://fiscal.thegotham.org/project.cfm/2267/Beauford-Delaney-So-Splendid-A-Journey/

Articles for 2019