What's New
January 2022 - Monique Interviewed by Jeremy Whistine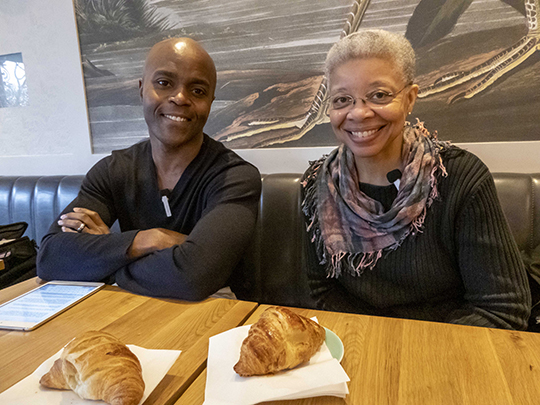 Jeremy Whistine and Monique Y. Wells
© Entrée to Black Paris

Jeremy Whistine Interviews Monique Y. Wells for His First Video Log
On January 2, 2022, Jeremy Whistine met Monique Y. Wells at Le Cercle Luxembourg café in Paris to interview her for the first episode of his video log about black expatriates in Europe. Black Expats is now live and is already getting good reviews! Find it here: https://youtu.be/2HlE0Obgm6M.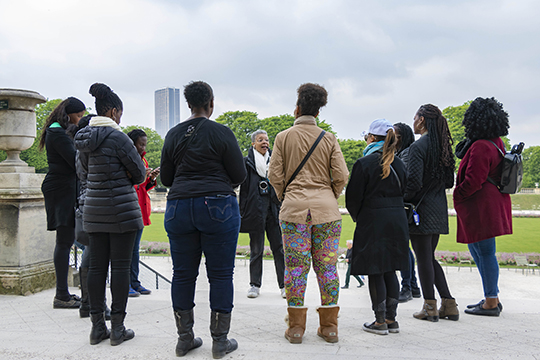 Monique Conducts Black History Tour in the Luxembourg Garden
© Entrée to Black Paris
Online Magazines Feature Entrée to Black Paris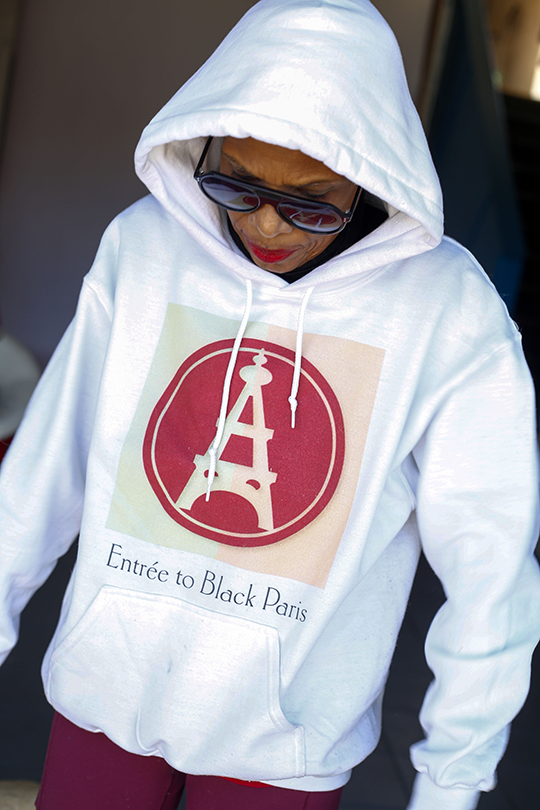 Osiris Munir in Hoodie
Photograph by Airic Lewis of Nirvana Studios Hollywood
Entrée to Black Paris Hoodies Are Now Available!
Osiris Munir of Ankh Entertainment graciously consented to model our new Entrée to Black Paris hoodie.
Click here to view sizes and prices: https://wingedlionprinting2.com/product/entree-to-paris-sweatshirt-hoodie/.
Articles for 2022