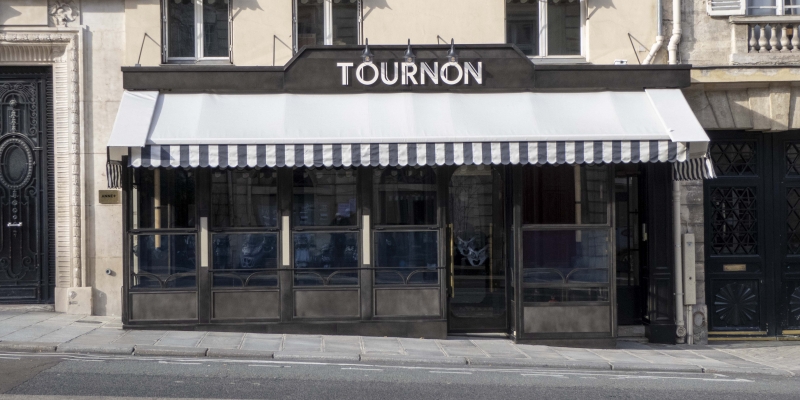 Thursday, March 3rd, 2022
What has become of the Café Tournon?
Cover image: Café Tournon façade
© Entrée to Black Paris
The iconic Café Tournon is in a state of flux.
The 1950s gathering place for African-American writers, artists, and performers, including Richard Wright, Ollie Harrington, and Gordon Heath, closed for renovation several months ago. It has done an astonishingly poor job of keeping customers – regular and potential – informed of its plans.
On November 8, 2021, I published the following post on the Entrée to Black Paris Facebook page:
The Historic Café Tournon is Closed!

The last several times we've walked by the Café Tournon, it has been closed. The site is clearly under renovation, but for whom? There is no information posted on their Website or on the windows of their façade. And the name of the restaurant has been removed from the façade. Only time will tell if the café is completely changing its look or if another business will move in!
Café Tournon - October 24, 2021
© Entrée to Black Paris
By January 2022, the façade of the restaurant had been completely transformed, and the name "Tournon" reappeared there.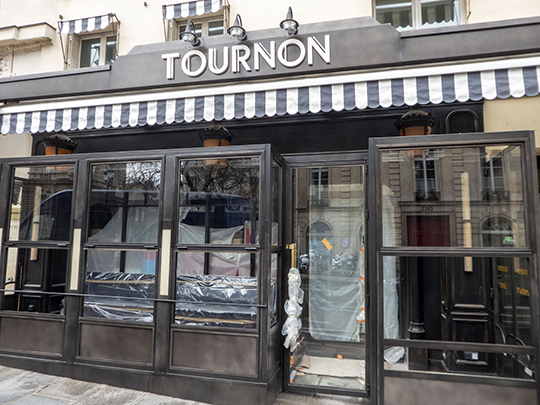 Café Tournon - January 2022
© Entrée to Black Paris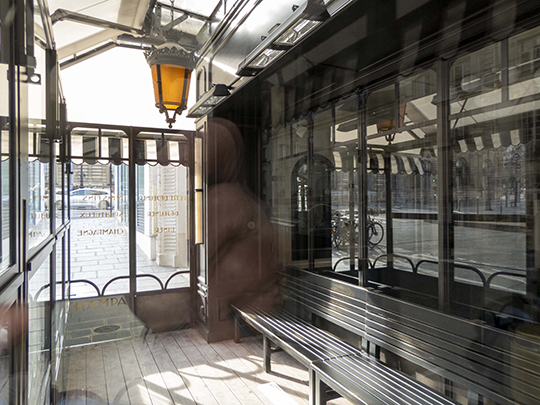 Café Tournon enclosed terrace - January 2022
© Entrée to Black Paris
However, there is still nothing posted at the café about the reopening date.
I can find no reference to the reopening on the Website, and negative reviews continue to be posted on the Website about the online reservation system allowing people to reserve for a meal when the café remains closed.
I have not been able to determine if the Tournon is under new management.
Follow the Entrée to Black Paris Facebook page for updates.
Click on the following link to read Entrée to Black Paris' August 2010 article about the history of the establishment: Café Tournon