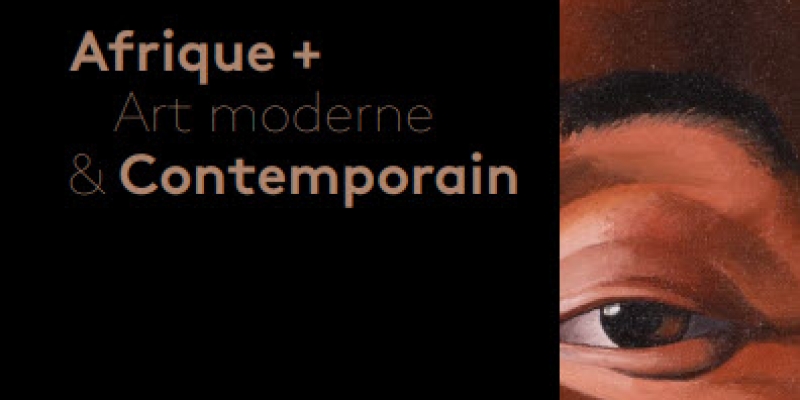 Thursday, May 6th, 2021
Two African-American Artists Represented in Upcoming Contemporary African Art Sale
PIASA is a modern and contemporary art gallery in Paris that sells paintings, sculptures, furniture and decorations in its stores and online.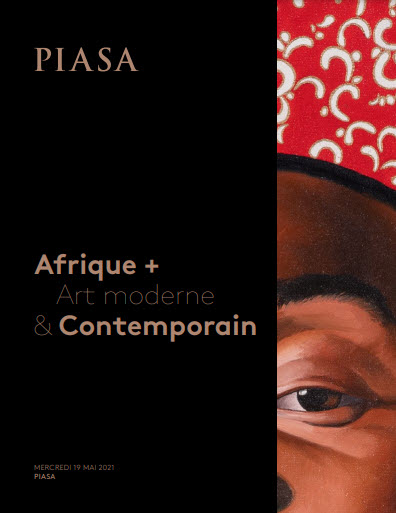 Catalog Cover for PIASA Art Auction
Image from PIASA Website (fair use claim)
On May 29, 2021, for the first time in the context of a Contemporary African Art Sale in Paris, the gallery will present the work of two major African-American artists at auction: Beauford Delaney and Kehinde Wiley.
In its press release about the sale, PIASA describes Beauford as "the great African American painter of the post-war period," and Wiley as "a rising figure on the western side of the Atlantic who, among other achievements, painted the portrait of American President Barack Obama."
If you've read my blog entitled Les Amis de Beauford Delaney, you know that I am the ultimate champion of Beauford's legacy. I was thrilled to learn that one of his brilliant portraits, that of Greek artist Vassiliki Pikoula, is being offered for purchase during the auction. This portrait hung in the 2016 Paris monographic exhibition Beauford Delaney: Resonance of Form and Vibration of Color.

I was also intrigued by the offering of an oil on canvas portrait called Ivelaw I (From the world stage: China), 2007 by Kehinde Wiley. (A detail of this work appears in the cover art for the PIASA catalog shown above.) I well remember Lamentation, the monographic show of his work that was mounted at the Petit Palais in 2016-2017.
From PIASA's statement about the upcoming auction:
Beyond the presence of these two artists, the sale is marked by the inclusion of artists from North to South and from East to West, from the School of Dakar in Senegal to the historic Hangar Studio in Congo, bringing together an overview of nearly a century of African Art. While questioning the term and preconceived ideas about what African art is today, this sale aims to put the continent in dialogue with its diasporas and various other related scenes. The vision of a cosmopolitan African continent, open to the world, underlines the desire for openness announced by the two directors, Olivia Anani and Charlotte Lidon, as they were appointed to the head of the department last January.
To read more about the exhibition (in French), click HERE.