Thursday, March 12th, 2020
Three Pioneer Fashion Models
Cover image: Screenshot from September 1960 Ebony Magazine article about Helen Williams
Fair Use Claim
Three African-American women paved the way for black women in haute couture, and all of them did so in Paris.
Dorothea (née Dorthy) Towles
Dorothea Towles on cover of August 28, 1952 Jet Magazine
Fair Use claim
Dorothea Towles enrolled in the Dorothy Farrier School of Modeling and Charm as the school's first black student while she was pursuing a degree at the University of Southern California in the late 1940s. In 1949, she went to Paris for a two-month vacation and was hired by Christian Dior. She was the first black model to walk Paris' haute couture runways, working for Pierre Balmain, Elsa Schiaparelli, and other top designers. She remained in Paris for five years and said the following about her time here:
"If you're beautiful, they don't care what color you are.…For once I was not considered black, African American, or Negro. I was just an American."
When she returned to the U.S., she experienced great difficulty in finding steady work as a model. She testified about this before a 1962 U.S. Congress hearing on employment practices that was chaired by Senator Adam Clayton Powell.
Helen Williams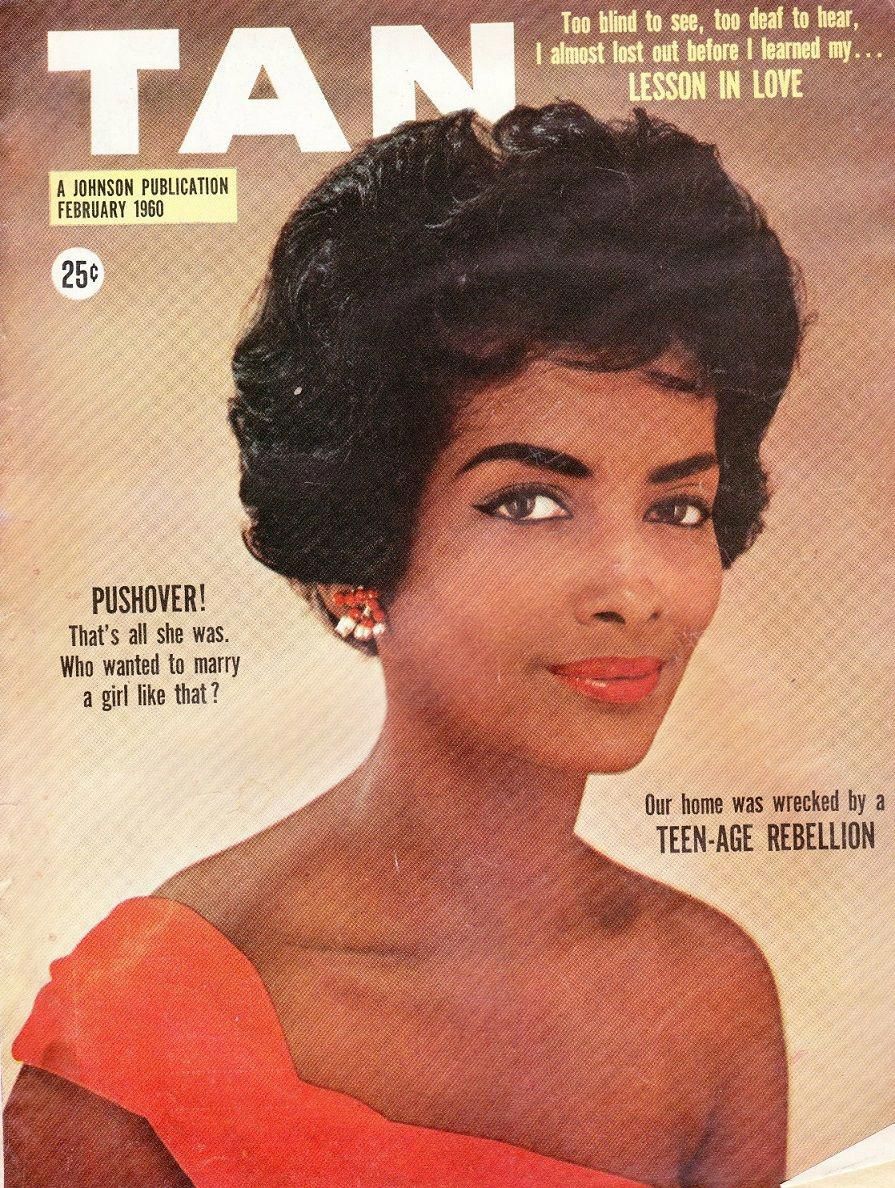 Helen Williams on cover of February 1960 TAN Magazine
Fair Use claim
Helen Williams was the first dark-skinned model to be hired by black publications. Encouraged by Ophelia DeVore, another pioneering African-American woman who opened the Grace del Marco Modeling Agency, Williams moved to Paris in 1960. She also found work with Christian Dior and modeled for the competing fashion hours of Jean Dessès. Ebony Magazine published a lavish article about her stay in Paris in September 1960.
When Williams returned to the U.S. in 1961, she was hired for a wide variety of mainstream advertising campaigns.
Pat Cleveland
Pat Cleveland has had the longest relationship with the Paris fashion world. She moved to the French capital in 1971, with the intent not to move back home until an African-American model appeared on the cover of American Vogue magazine.
Cleveland's biggest break in the industry came when she participated in what is known as the "Battle of Versailles." In 1973, a competition between five of the best French haute couture designers and five of the best U.S. sportswear designers was staged to promote and fund raise for the refurbishing of Versailles Palace. Yves Saint Laurent, Pierre Cardin, Emanuel Ungaro, Christian Dior, and Hubert de Givenchy went up against Oscar de la Renta, Stephen Burrows, Halston, Bill Blass, and Anne Klein (who brought along her assistant, Donna Karan).

One of ten black models to participate in the show, Cleveland modeled for Halston. The American designers emerged victorious!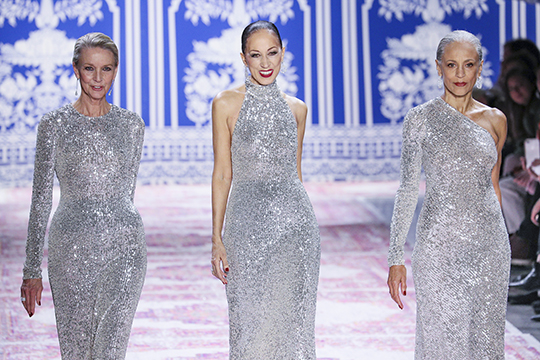 Pat Cleveland (center) and two additional models at the Naaem Khan Fall 2019 Fashion Show in NYC
Image source: Shutterstock
Cleveland has participated in several fashion shows in Paris since the 70s. Her most recent appearance was in March 2019, when she modeled for Tommy Hilfiger during Paris Fashion Week in a show that featured all black models. After the show, she fell ill and was rushed to the American Hospital, where she was found to have colon cancer. She underwent emergency surgery and returned to the U.S. to recover.
Six months later, she graced the catwalk at the Spring Summer 2020 Nicole Miller show in New York.