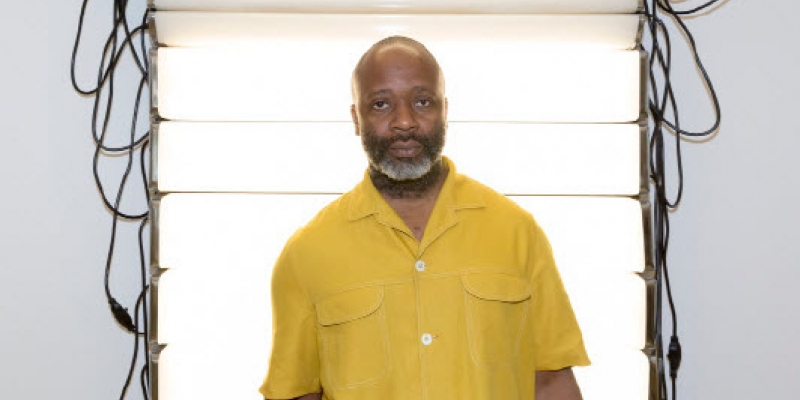 Thursday, February 21st, 2019
Theaster Gates at the Palais de Tokyo
Cover image: Theaster Gates, Black Madonna, Kunstmuseum Basel, Basel, 9 June - 21 October 2018 © Theaster Gates. Photo : Julian Salinas
amalgam n. a combination or blend of diverse things
Amalgam is Theaster Gates' first solo exhibition in France. It opened yesterday at the Palais de Tokyo.
Gates' inspiration for this show is the story of the expulsion of black, white, and mixed race residents from Malaga Island off the coast of Maine in 1912. He learned of the story when he took up his artist-in-residence post at Colby College in Maine in 2017. In an interview with The Arts Newspaper, Gates is quoted as saying the following about the exhibition:
"I wanted to create a bridge that would make people more curious about this island and for people who are of mixed race and from backgrounds where their parents are of different religions, I wanted Malaga to be a place where all mixes felt that they had a home. The beauty of mixing is one of the cornerstones of the exhibition."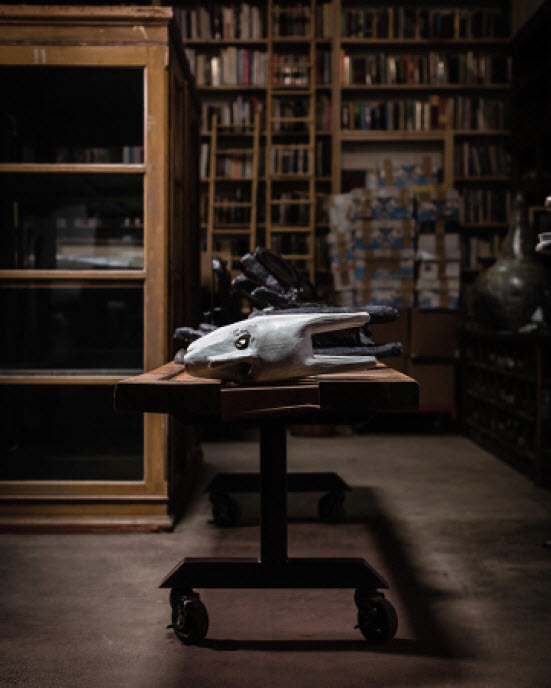 View of installation in studio. Courtesy Theaster Gates. Photo : Chris Strong
The name of the exhibition evokes the people of Malaga and speaks to the general concept of mixing. It also represents a play on the name of the island.
Amalgam is presented in four parts: Altar, Island Modernity Institute and Department of Tourism, Dance of Malaga, and So Bitter, This Curse of Darkness. It uses sculpture, film, dance, and text to invite visitors to explore "the social histories of migration and interracial relations."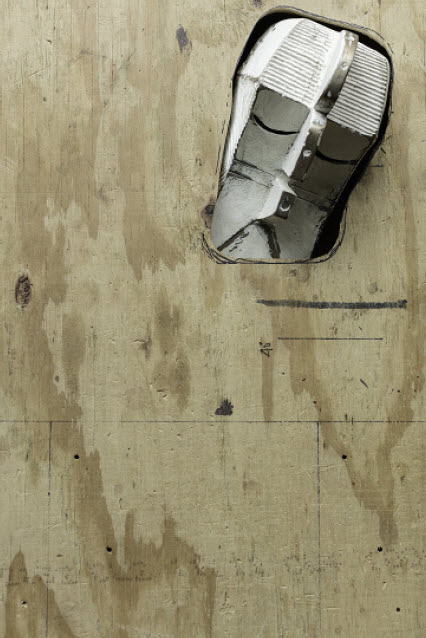 View of installation in studio. Courtesy Theaster Gates. Photo : Chris Strong
The Gagosian gallery, which recently signed on to represent Gates, is presenting selected recent works by the artist on two floors of its facility at 4 rue de Ponthieu in the 8th arrondissement in conjunction with the museum exhibition. These will be on display until March 23, 2019.
Theaster Gates is currently Distinguished Visiting Artist and Director of Artist Initiatives at the Lunder Institute for American Art in Waterville, Maine. Amalgum will be on display until May 12, 2019.
Palais de Tokyo
13, avenue du Président Wilson
75116 Paris
Open noon to midnight every day except Tuesday
Métro: Iéna and Alma Marceau (Line 9)
RER : Pont de l'Alma (Line C)