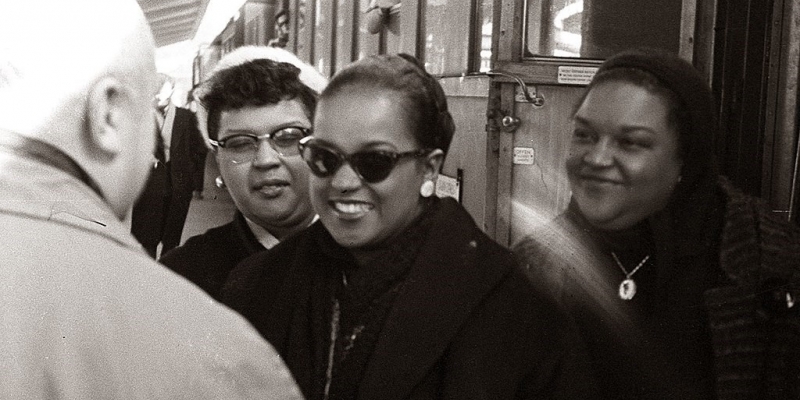 Thursday, April 18th, 2019
The Peters Sisters in Paris
The Peters Sisters prepare to board a train in Yugoslavia during a 1958 tour
Image in public domain
I recently learned the fascinating history of the Peters Sisters and their triumphant years in Paris before and after World War II. This is yet another example of a story of African-American women in Paris that is not widely known!
There is not even a Wikipedia article on the trio, though I found the cover photo for this blog post on Wikimedia Commons. Photographer Edgar Wiggins, AKA "the Street Wolf of Paris," photographed the group many times.
Anne, Virginia, and Mattye Peters were three of five sisters in a musical family from Santa Monica, California. They performed in movies and sang in night clubs in the U.S. and Europe.
Sisters Edith and Joyce sang together as well, but apart from the sister trio.
There are several videos of the Peters Sisters trio performing in France (and elsewhere) that you can find on YouTube.
Peters Sisters - Merci beaucoup
Here are some online references about them:
Peters Sisters Biography - IMDB
THE PETERS SISTERS, Live, Love, and Eat, 1962
From a passage in Eudora Welty: A Biography by Suzanne Marrs, we learn that in December 1949, the sisters were performing at the A.B.C. Theater. They were living in an apartment with a view of the Arc de Triomphe with "three bathrooms, etc." and that they had a French chauffeur and an "old Lincoln."
The show was called Paris s'amuse. Mistinguett, Henri Salvador, and André Randall also performed in it.
When Mattye Peters died in 1963, the group split up. Virginia Peters took the name Virginia Vee and established a solo career in France. She married a Frenchman who became her manager. They had two children.
A Wikipedia article has been published about Virginia (in French).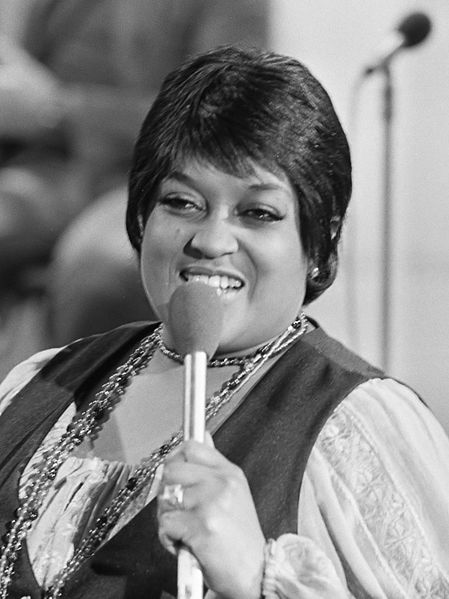 Virginia Vee
Rob Bogaerts / Anefo
19 March 1975
Creative Commons Attribution-Share Alike 3.0 Unported license
In this video, she is singing with the Raymond Lefevre orchestra in 1966.
Virginia Vee died in Paris in 1986.