Thursday, April 15th, 2021
The Museum Goes Live
Cover image: Bas relief from the façade of the Palais de la Porte Dorée
© Discover Paris!
A multidisciplinary cultural institution, the National Museum of the History of Immigration's mission is to enhance and make accessible the history of immigration to France and to promote and recognize the role of immigration in the (re)building of the nation. The museum functions as an exhibition space, resource center, meeting and debate venue, and research and dissemination center. Housed in the Palais de la Porte Dorée, it organizes cultural programming that includes live shows and concerts, colloquiums and conferences.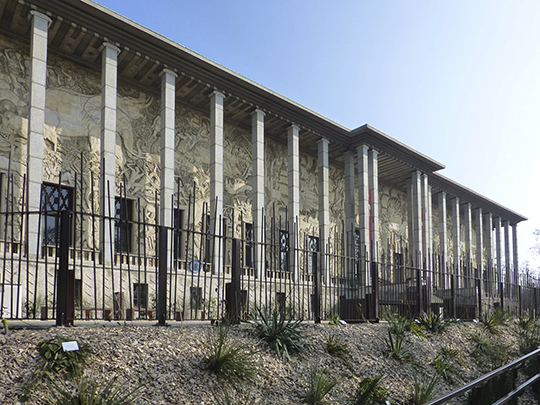 Façade of the Palais de la Porte Dorée
© Discover Paris!
The museum and the U.S. Embassy in Paris are partnering on a four-part series of virtual presentations called "France / États-Unis : regards croisés" ("France / US: Crossed Viewpoints") as part of a program entitled "Le Musée part en live" (The Museum Goes Live).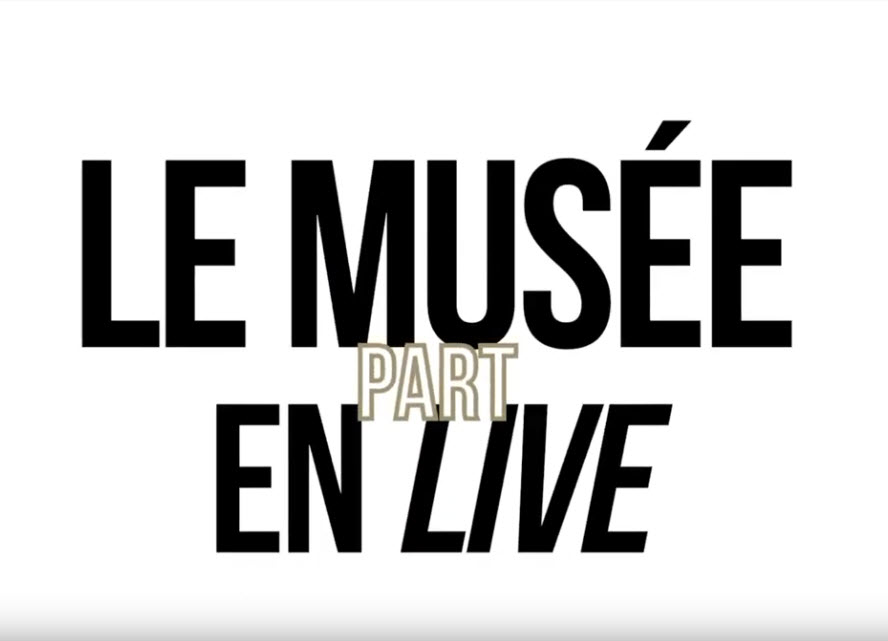 Screenshot from "Le Musée part en live" video - Part 1

The partnering institutions have invited philosophers, sociologists, writers, directors of scientific and cultural institutions, and French and American activists to exchange and compare their points of view on society and culture. In the face of the ever-increasing impact of U.S. culture on France, particularly with regard to views on integration and diversity, the goal of the series is to take a step back and openly reflect on this influence.
Part 1, which took place of February 10, 2021, was a round table discussion called "Culture : concepts américains, réalités françaises ?" (Culture, American Concepts, French Realities). Four scholars debated the "appropriateness" of the ideas coming to France from across the Atlantic regarding the questioning of historical narratives as a reaction to current sociopolitical events.
Watch the YouTube video (in French) here: https://youtu.be/pGkxFLM1MI0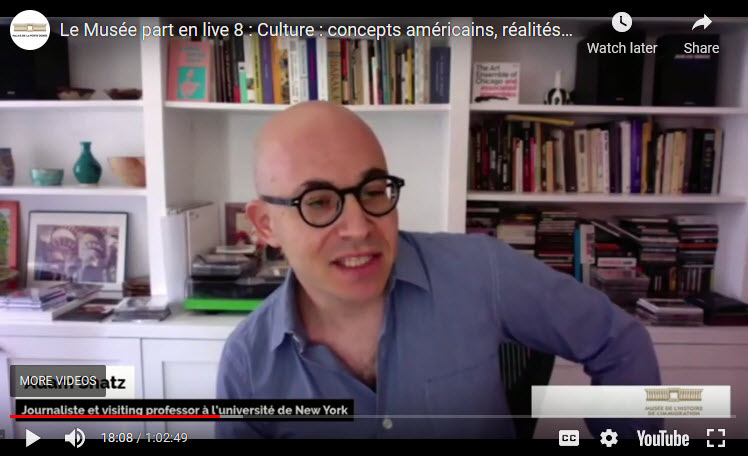 Screenshot from "Le Musée part en live" video - Part 1
Adam Shatz, Journalist and Visiting Professor at NYU
Part 2 of the series, entitled "L'idéal démocratique à l'épreuve de l'égalité ?" ("The Democratic Ideal – a Litmus Test for Equality?"), will take place on Wednesday, April 21, 2021 at 6 PM. Four scholars will examine the struggles for equality in the U.S. and France and debate whether the democratic ideal is threatened by or strengthened by movements such as Black Lives Matter. They will discuss whether "French-style republican universalism" and "American-style multiculturalism" are in crisis.
0n June 9 and July 7, respectively, the series will present "Cinéma et séries : une jeunesse sous influence ?" and "Les défis de la diversité dans les musées ?" ("Cinema and [TV] Series: Youth under Influence?" and The Challenges of Diversity in Museums).
All encounters are being moderated by Dominic Thomas, Madeleine L. Letessier Professor and Chair of the Department of French and Francophone Studies at UCLA. They are free to attend.
To register for Part 2 of the series, click here: https://www.eventbrite.fr/e/billets-lideal-democratique-a-lepreuve-de-legalite-150021908567