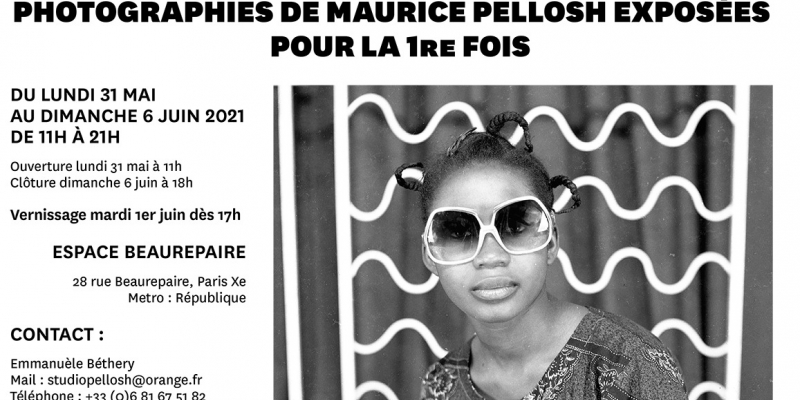 Thursday, May 13th, 2021
Sculptures & Photographies - A New Art Exhibition
Cover image: Flier for Flash Black du Congo
Courtesy of Aude Minart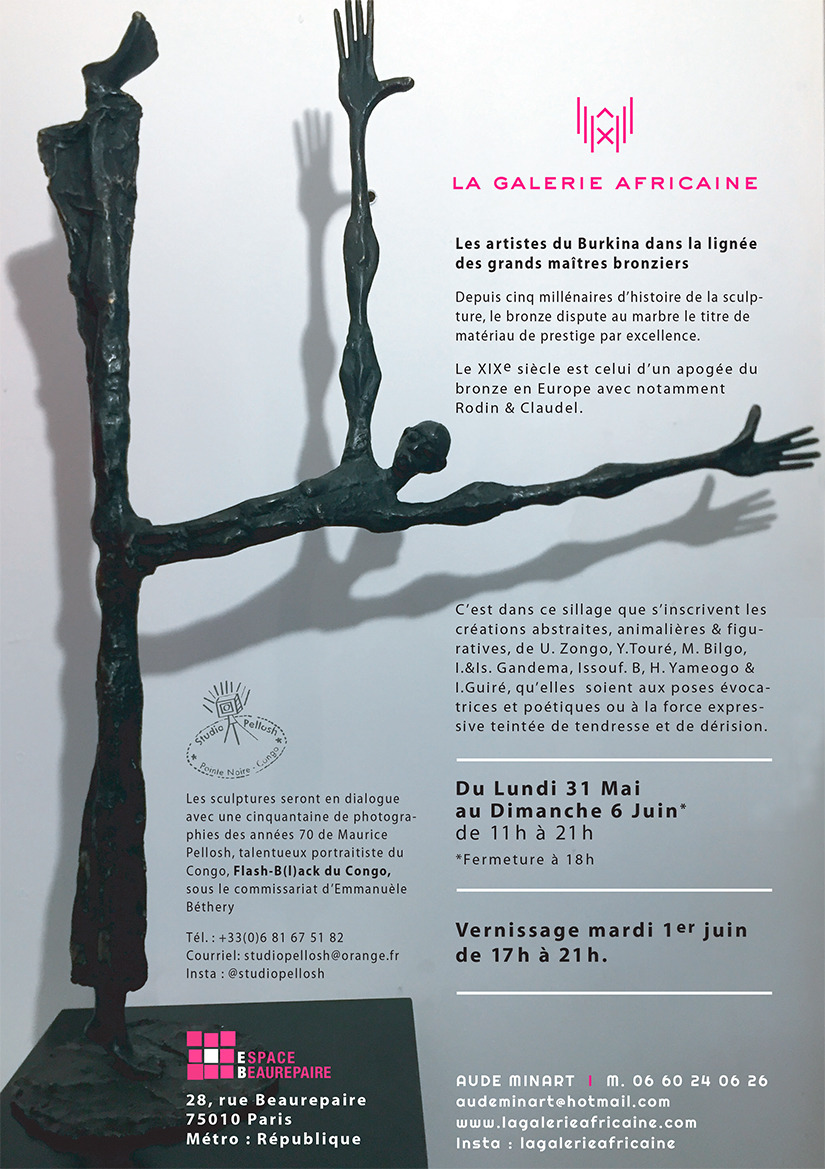 Today I'm sharing information from long-time colleague Aude Minart, proprietor of La Galerie Africaine, regarding a brief art exhibition that will serve to whet your appetite for the return to normalcy regarding the ability to visit galleries and museums!
Dear friends and art lovers,
Cultural & artistic life can finally resume ...
It is with great pleasure that La Galerie Africaine in association with Studio Pellosh will welcome you during an exhibition which will be of short duration from
MONDAY 31 MAY TO SUNDAY 6 JUNE
in a nice space of 190 square meters near the Canal St Martin.
In its relentless quest for the full recognition of the art of bronze and its traditional technique, that of the lost wax, La Galerie africaine will present a selection of 20 pieces, creations of 12 master bronziers from Burkina Faso.
It will be associated with other wooden pieces by anonymous sculptors from Congo, Ivory Coast & Kenya.
Also on display - for the first time - will be some fifty photographs of Congolese sappers and chic families in Pointe-Noire, a joyful society of the 1970s, captured on film by Maurice Bidilou. Known as Pellosh, Bidilou is Congolese photographer in the lineage of Malick Sidibé and Seydou Keïta.
This is the first Paris show for the 69-year-old Pellosh, who opened his studio in Pointe-Noire at the end of 1973 and whose negatives had never left Congo until now. The artist currently lives in the outskirts of the city.

The exhibition will take place at:
Espace Beaurepaire
28, rue Beaurepaire
75010 Paris
Metro: République (Lines 3, 5, 8, 9, and 11)
Contact (telephone): Aude Minart - 06.60.24.06.26

The vernissage will be held on Tuesday, June 1 from 5 PM to 9 PM.
Perhaps I'll see you there!