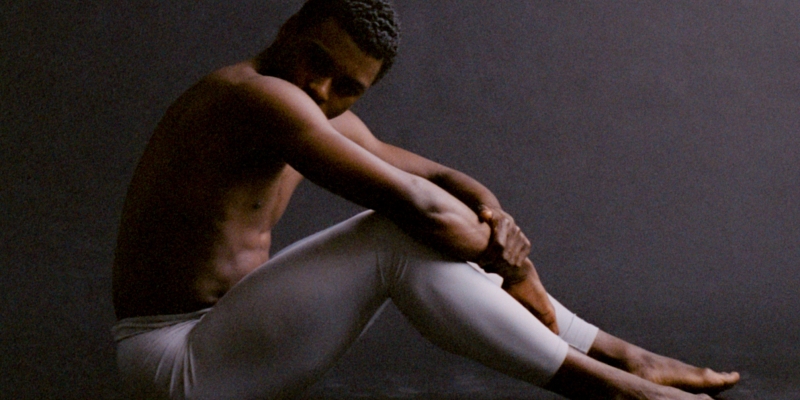 Thursday, May 19th, 2022
Samuel Akins - Part 3: Black in the Paris Opera Ballet
Cover image: Samuel Akins
Image by Jess Brohier
In Part 1 of this article series, Samuel Akins told Entrée to Black Paris how he came to audition for the Paris Opera Ballet and be invited to dance with the troupe for the 2021-2022 season. In Part 2, we looked at how the season is unfolding for him.
Today, Akins talks about how he is adjusting to living in Paris.
ETBP: When you came to Paris to audition, was it the first time you had ever been here?
SA: It was! I'd always wanted to come to Paris. I studied French in high school, and the roots and vocabulary of ballet are French. I loved the language and was fascinated by the culture, and I wanted to know more.
So, when I came for the audition, it was a lot to take in at one time. My decision to come was last minute, and I remember getting out of the metro with my suitcase and seeing the blue sky and the buildings and thinking to myself, "Oh my gosh, you're here!"
ETBP: How is the city itself treating you? How are you feeling about the city?
SA: I love the city. It's so beautiful, it's crazy! Sometimes I feel like I'm in Disney movie.
Growing up in New York, living in LA, and even in Australia, everything is very modern and quite new – especially in LA. So, to see streets with cobblestones and historical architecture ... sometimes I feel that it's all not real. But it IS, and so beautiful. I appreciate how at home I feel now.
I'm not new anymore, and I have my routine. Sometimes at night, I'll just walk. I'll take phone calls, listen to my podcasts, and lose myself in the streets ...
ETBP: What is your arrondissement?
SA: I'm in the eighth now – very central – but I'm actually moving to Pantin.

ETBP: So, you'll be living far away.

SA: Yes, but I'm excited. I've gotten pretty comfortable with the city, and I have areas that I definitely like to frequent. I love the 10th and the 11th. A lot of my friends live over there, and there's the canal as well.
I found my new place through Instagram. I thought "Pantin is kind of far," but I told myself to just go and look at the apartment. When I visited, I fell in love. I enjoyed that the apartment was right by the canal and just what I needed. Visiting Pantin was the first time in a while that I felt like I could breathe.
I love the apartment I'm in now – it belongs to a friend. It is amazing, it's gorgeous, and central – it's very close to the Opera. However, I'm excited to have that little bit of distance because every day I'll be venturing into the city.
ETBP: What metro stop will you be near?
SA: Hoche and the RER (E) Pantin stop. The apartment is near the Centre National de la Danse.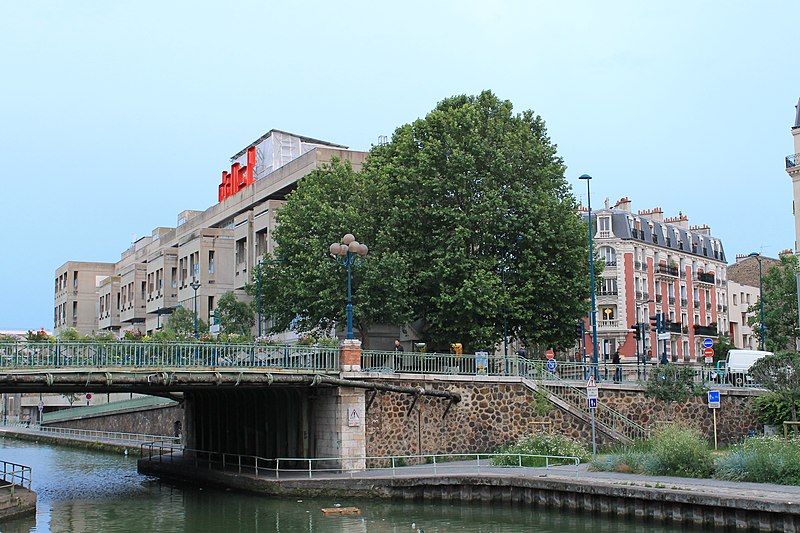 Centre National de la Danse Pantin and Canal d'Ourcq
Patrick Nouhailler's...
CC-BY-SA 3.0
ETBP: So, you're going to stay at the Opera as long as your contract is extended? If you are offered a permanent contract, do you think you would stay here forever?
SA: That would be amazing!
Something I haven't had in a while is certainty. Everything has been very uncertain for the past few years, so I would really appreciate that certainty.
Like I did with the audition, I would like to take things a year at a time. I'm discovering that's how I work best and can plan for my future.
ETBP: What's your favorite thing about Paris?
SA: Wow, a good question!
There's the freedom I feel as an artist that people have here. Paris has a wonderful arts community that I'm just diving into. Creativity seems boundless and everyone is incredibly inspired. I love that!
There's an ease to the way of living that we don't have in America.
The other thing I'm learning, which is hard because I'm so American at my core (I'm always thinking "work, work, work, work" – all the time) ... I'm learning to slow down more, to enjoy life a little bit more. In America, we work so hard that we don't always find that time to give back to ourselves. Here, I find it's really important to value that rest and reflect time.
So, I guess I'm enjoying the different lifestyle of being here as well.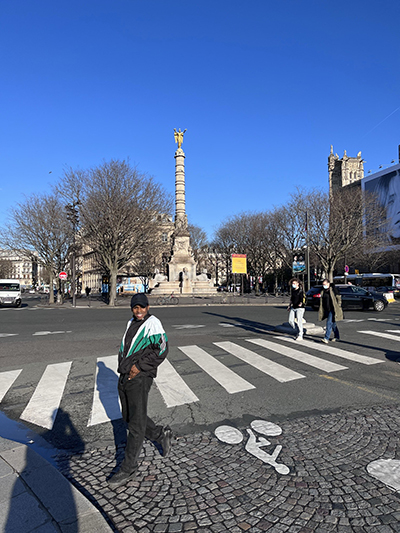 Samuel Akins at Place du Châtelet
Image courtesy of Samuel Akins
ETBP: And what is your least favorite thing?
SA: Oh! My least favorite thing would be...
Sometimes the food in grocery stores is hard for me. I just don't find as many options as I would like.
Food is really important to me because it fuels my body. American and Australian grocery stores are huge (sometimes too big), so not having endless options has been an adjustment. Here, a lot of the stores are super small – they're more like corner shops.
ETBP: Where are you shopping?
SA: I just go to Monoprix or Franprix.
ETBP: That's why! Do you ever go to an open-air market?
SA: No. I need to. So, your tip is open-air markets all the time, yeah?
ETBP: As much as you can.
SA: That's good to hear. Because I do like to cook a bit and I find myself not cooking as much.

ETBP: Anything else?

SA: This is a little different, but I would like to start to connect more with Black artists in some of the major arts institutions. I would love to learn from them and hear about their pathways to success.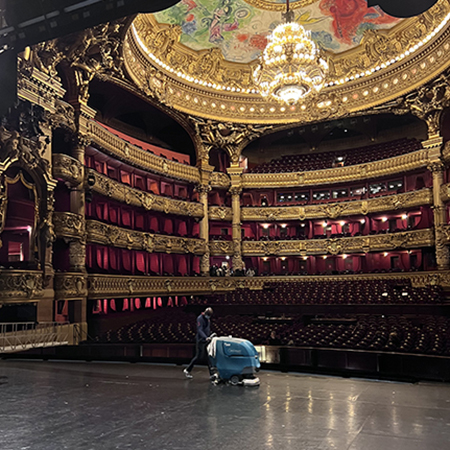 Stage Technician at Palais Garnier
Image courtesy of Samuel Akins
ETBP: Down the street from the Palais Garnier is the Comédie Française. It's where France's national theater troupe performs. There are currently, I believe, three black men in the troupe. And there are no black women.
I think it would be great for all of you to talk.
SA: I don't know any of them.
ETBP: I would dare say that you've all have had similar experiences. I just want you to be aware of them.
SA: Now that you mention this, I've noticed that several operas have had black leads this season. Black female leads.
They did a production of Alcina and the lead was a black Caribbean woman. And there is another production as well.
I don't know Alcina but I do know it's a very traditional work of opera, so for her to be telling that story ... it's huge! It would be like me, you know, telling the story of Sleeping Beauty ...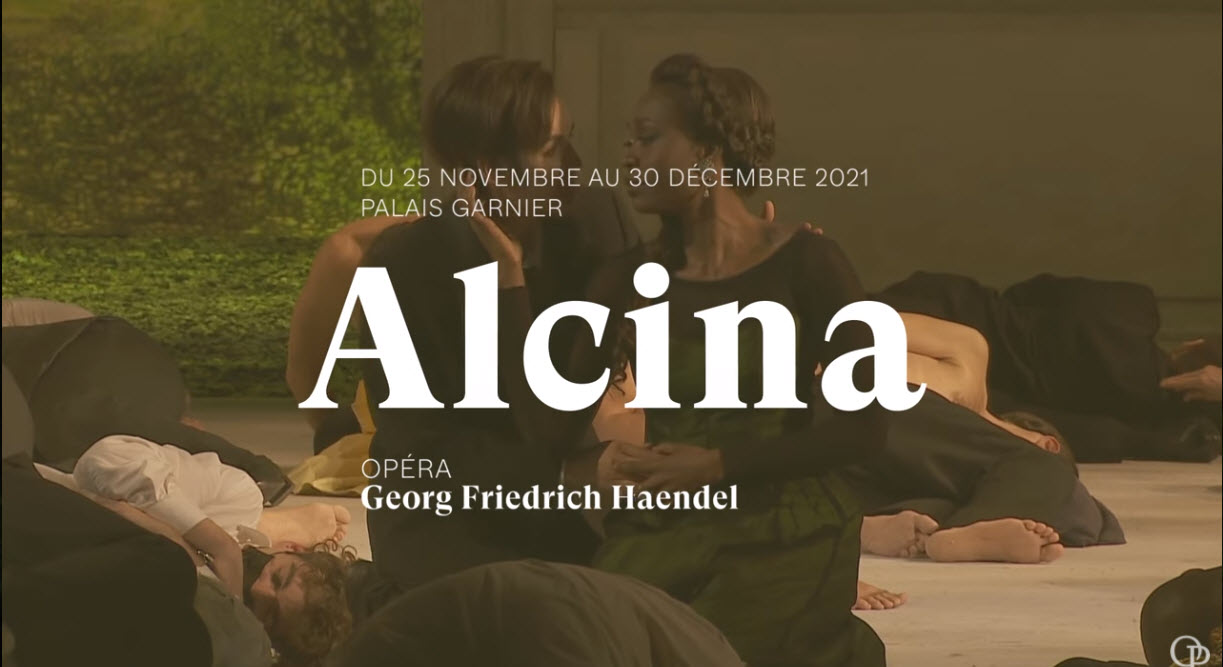 Screenshot of trailer for Alcina
It is wonderful to see changes happening. It's a process, but they're happening. And I think in most institutions it is not just on a surface level, it's also behind the scenes.
I believe diversity comes in many forms. It's really about experiences.
We're telling stories, right? So, our audiences have to be able to relate to the stories we're telling.
ETBP: I believe that as well.
Okay, a couple of additional questions about your life in Paris. What is your favorite place in the city?

SA: I have to say the Canal Saint-Martin. Even though it can be busy sometimes, I like that it reminds me of New York with all the different restaurants, bars, shops, and people outside. I love that kind of atmosphere. Sometimes it feels like our lower Manhattan ... not quite Brooklyn, but maybe East Village.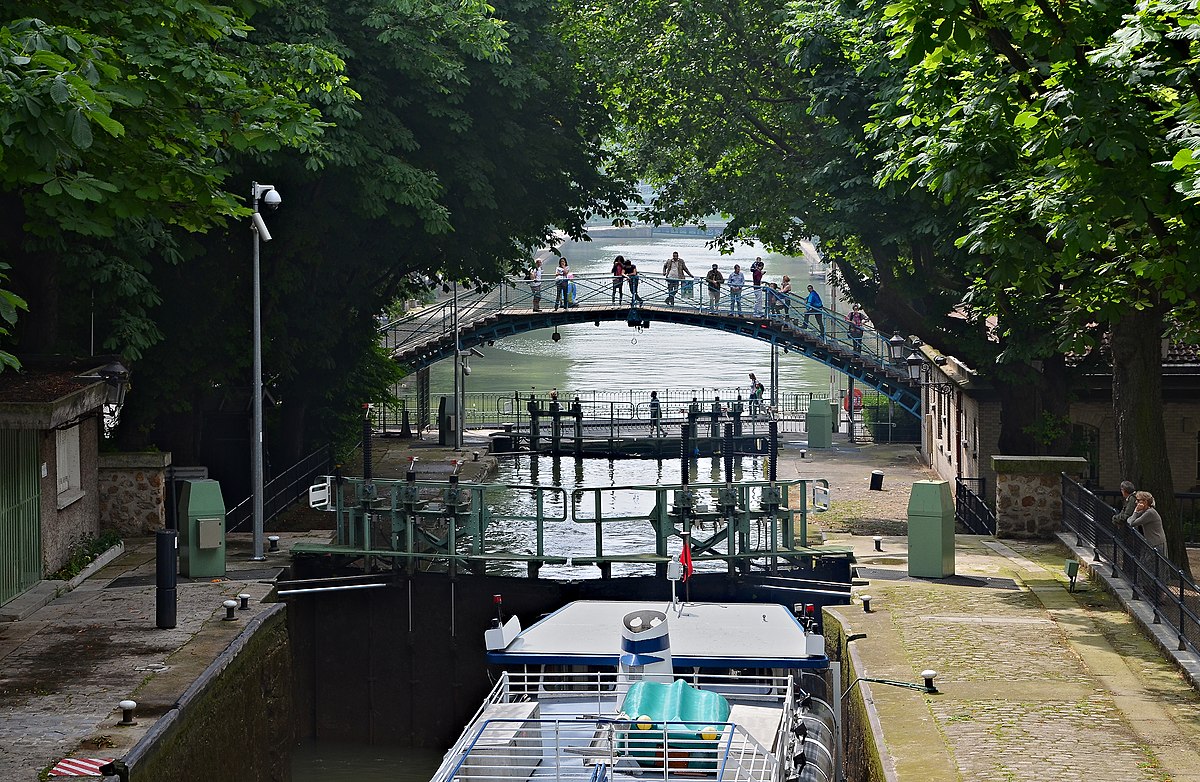 Canal Saint-Martin : the locks of Récollets as seen from the passerelle Bichat, Paris, 10th arrondissement
JLPC / Wikimedia Commons / CC BY-SA 3.0
I think that's why I picked my new apartment as well. It's on the Canal d'Ourcq. There's something so peaceful about seeing and being close to water.
So, the Canal Saint-Martin is my favorite area. You'll probably also find me in the Marais and République during the day, and Strasbourg Saint-Denis or Pigalle at night.

ETBP: My last question is "What would your advice be to anyone who wants to move to Paris?" And I would like you to answer that in general and then answer it with regard to people who are creatives.
SA: In general, my advice would be to immerse yourself into the community. Do things that you wouldn't normally do at home – go out of your comfort zone. Create a life for yourself that maybe you wouldn't have had. If you didn't go to theater before, go to theater now. If you didn't go to see art, go now. Paris is such a cultural city in that way, and there is always something wonderful to see. There's so much here that you're missing out if you don't just dive right in.
I fell in love with the scooters here – they're an amazing way to see Paris! You get to know back roads, you can get lost, but then you find you know quicker routes for the future.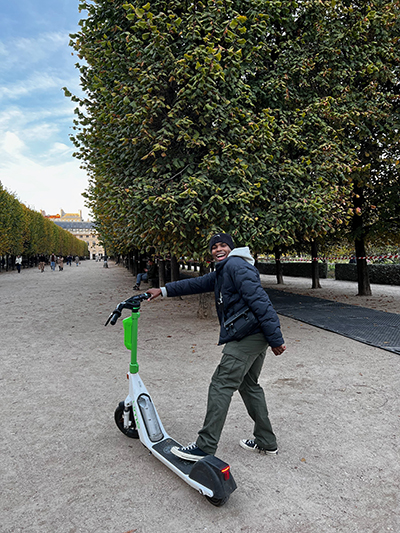 Samuel Akins at the Palais Royal garden
Image courtesy of Samuel Akins
Another thing I advise is to learn French. I know it scares some people – the thought of learning a new language. If you're moving to a new country, why not commit? Even if you only learn a little.
For dance artists, I found that adapting to the French style of ballet and then "re-navigating" my voice as a dancer has been the most rewarding part of this whole experience.
For all artists, I think is really important to find your community. I've met a lot of other artists, not just dancers. People are very welcoming. Something I love about artists in general is that we are passionate about the people we surround ourselves with.
So to sum things up, the important things are finding a community and creating your voice. I'm still doing these things, and it's a fun journey.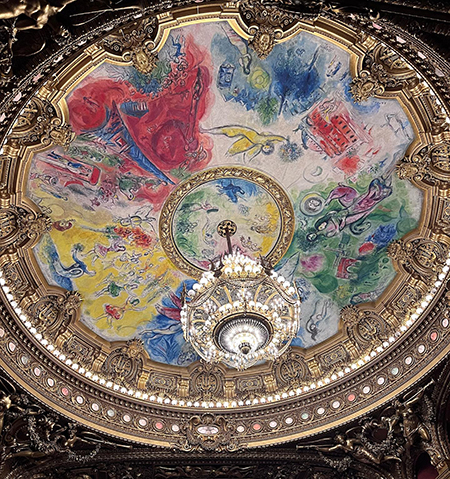 Ceiling at Palais Garnier
Image courtesy of Samuel Akins