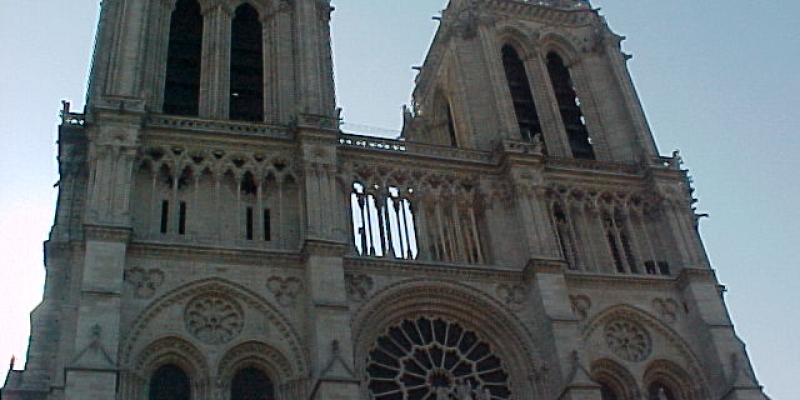 Thursday, April 9th, 2020
Paris Lock Down - The Latest News
Cover image: Western façade of Notre Dame Cathedral
Image by Discover Paris!

Springtime is in glorious evidence in the City of Light as France completes three weeks of confinement due to COVID-19.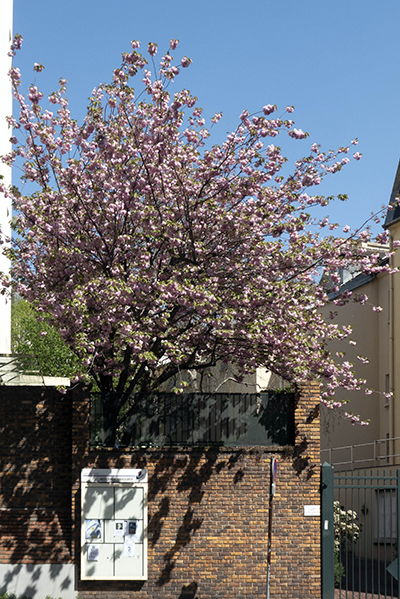 Blossoming tree
©Entrée to Black Paris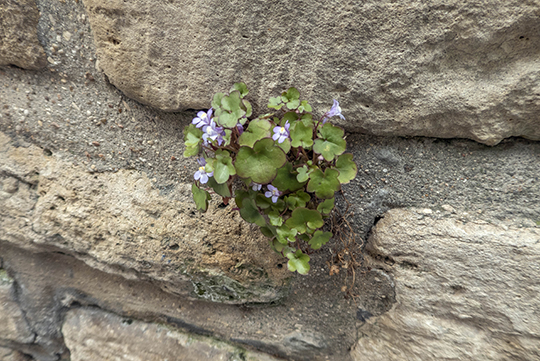 Wildflowers growing out of a wall
© Entrée to Black Paris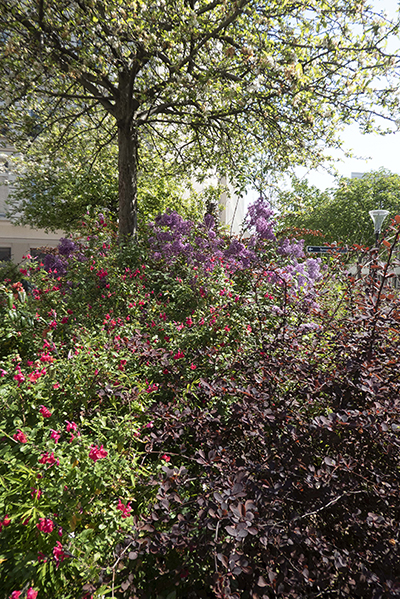 Flowering shrubs and tree
© Entrée to Black Paris
Here's the latest news:
As of April 8, France reports 10,869 deaths. Residents are warned that we have not yet reached the peak of the epidemic. The lock down period will be extended but no new "end date" has been announced.
On April 4, the French Ministry of Armed Forces allotted 1 million euros to finance a massive testing program for COVID-19, which was launched on April 6. Priority is being given to screening the elderly, persons in fragile physical condition, and health care professionals.
Tests are also being developed for administration after the lock down is over to determine who is immune to the virus.
The French government now recommends that everyone wear a mask when in public. The City of Paris is preparing to offer its citizens reusable cloth masks that will be produced by local businesses. Numerous tutorials have been published online about how to easily construct a mask from materials found in the home.
These masks do not have the same protective features as those worn by health professionals and wearing them does not preclude respecting all the preventive measures already being practiced to avoid viral spread.
On April 7, the City of Paris announced a new restriction on private outdoor "sporting activity" and the departments that surround Paris quickly followed suit. As of April 8, solo activities such as jogging and biking are no longer authorized between the hours of 10 AM and 7 PM. Private sports activity is authorized between 7 PM and 10 AM. Infractions will be punished with a 135 euro fine.
Walking alone, with your family, or with your dog are not included in this restriction.
No one is allowed to leave his/her present location to go on holiday for Spring Break, which was scheduled to begin on April 4 in the Paris area. Armed forces are engaged to prevent this from happening.
Postal service is in disarray. Mailboxes are being sealed until further notice. Mail delivery is sporadic and post office branches are restricting service so that certain days are reserved only for banking activities and other days for postal activities. A regular rhythm for these services has not yet been established.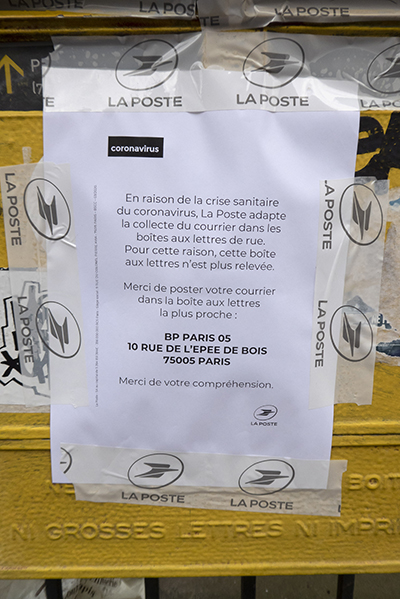 Mailbox out of service
© Entrée to Black Paris
Several food and wine establishments, hardware stores, high-tech vendors, and florists are advancing toward partial reopening after having tested various means of respecting the strict requirements in place regarding social distancing. Some of these companies have created the possibility to drive through and pick up items ordered on line. Others are initiating home delivery service that they had not offered before.
On rue Mouffetard in the 5th arrondissement, an Indian street food take-out restaurant is preparing meals for hospital workers to relieve the monotony of the meals provided by hospital kitchens. They are requesting that anyone interested in contributing to their effort bring them potatoes, carrots, zucchini, tomatoes, onions, [squash], cauliflower, sweet potatoes, ginger, and/or eggplant. They will use these ingredients in the dishes they prepare.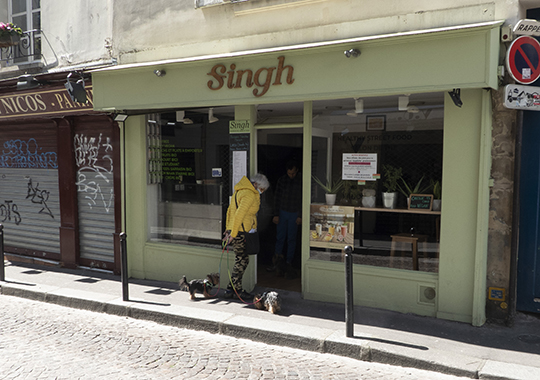 Singh Indian Take-out Restaurant
© Entrée to Black Paris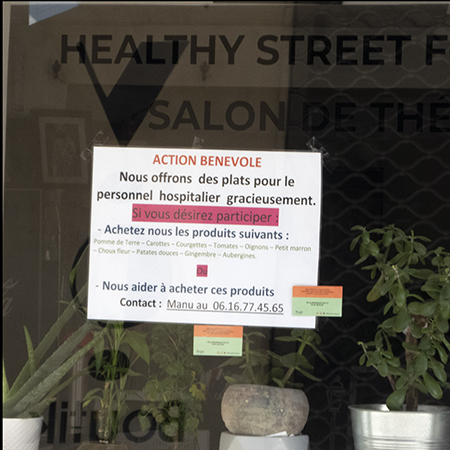 Announcement for meal preparation for hospital personnel
© Entrée to Black Paris
Regarding home schooling, France's Education Minister estimates that teachers have lost 5% to 8% of their students due to lack of a computer or Internet access at home.
Domestic violence incidents have dramatically increased since the lock down began; new measures and extension of existing measures to assist victims have been put into place.
Good Friday (April 10) will be celebrated at Notre Dame Cathedral, with Archbishop Michel Aupetit presiding. There will be no traditional procession. Archbishop Aupetit will venerate the Crown of Thorns, texts will be read actors Philippe Torreton and Judith Chemla, and violinist Renaud Capuçon will provide music. The ceremony will be televised on BFM TV and KTO.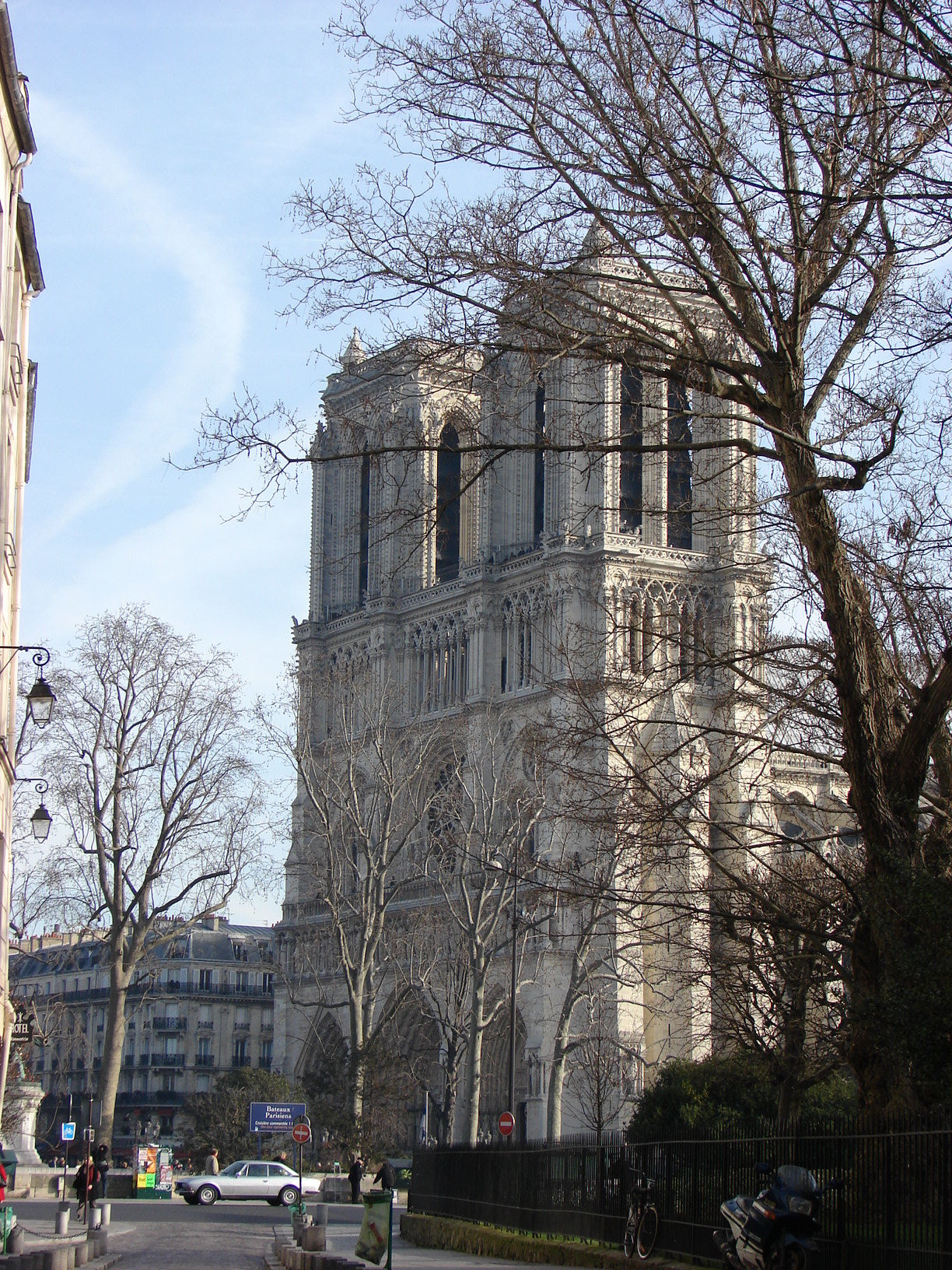 Notre Dame Cathedral
© Entrée to Black Paris
During the pandemic, Fondation Orange is making 12 online courses on art and history available to the public at no charge. Called MOOC (Massive Open Online Course), this digital learning opportunity was created in collaboration with institutions such as the Grand Palais, the Pompidou Center, and the Museum of Natural History. It is appropriate for people of all ages. Access it HERE.
The Atelier des Lumières is offering a virtual exploration of its current exhibition - Monet, Renoir... Chagall. Voyage en Méditerranée. Through "1 jour, 1 oeuvre," you can learn all about the work that they choose to feature for the day. Click HERE to learn more.
President Emmanuel Macron is scheduled to address the French nation on Monday, April 13 with new information about the government's actions to prevent the spread of the virus and to support the population.
Click HERE to watch a video of a deserted Paris published yesterday by NBC News.
Remember that every time you leave home, you risk contracting or spreading the virus. Stay safe - stay home as much as possible!