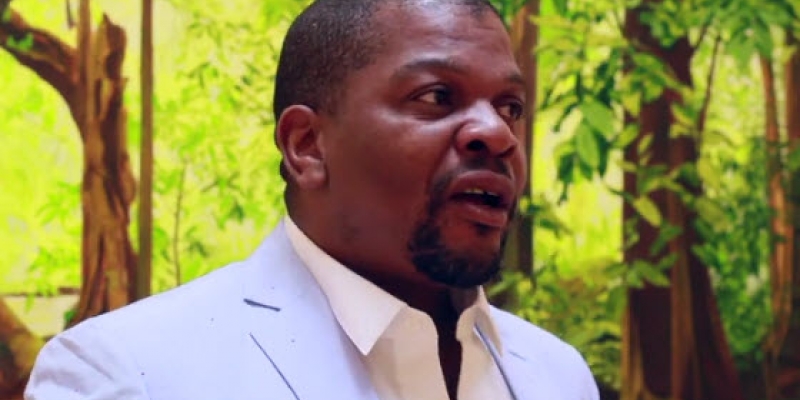 Thursday, June 13th, 2019
Kehinde Wiley Returns to Paris
Cover image: Screenshot from video of Kehinde Wiley discussing Tahiti
Galerie Templon is proudly hosting Tahiti, the first Kehinde Wiley exhibition in Paris since the 2016 Petit Palais show called Lamentation.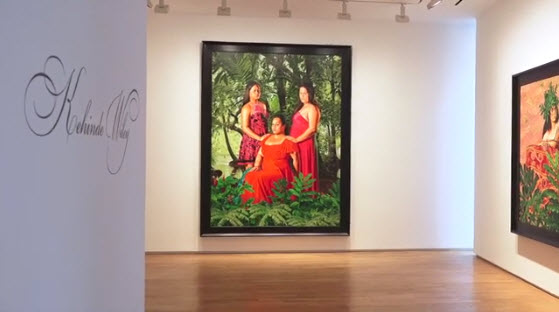 View of exhibition room
Screenshot from Galerie Templon video
Wiley's new works feature Tahiti's Māhū community, the traditional Polynesian classification of people of a third gender, between male and female. They are a vehicle through which he intends to
"...engage with the history of France and its outward facing relationship to black and brown bodies, specifically relating to sexual proclivity."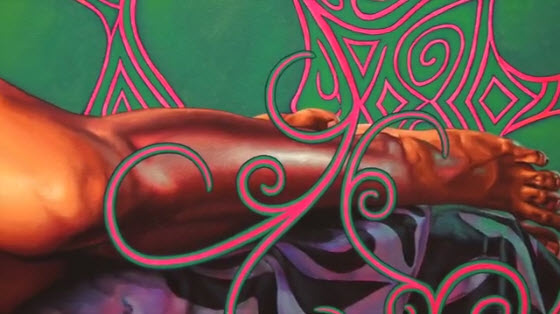 Detail of a portrait from Tahiti
Screenshot from Galerie Templon video
As with previous exhibitions, Wiley is exploring questions and evolving mores regarding identity in Tahiti. He loves the work of Paul Gauguin but finds his paintings "a little bit strange," and decided that he wanted to look into their history. He wanted to depict the models of Tahiti in poses that mirrored Gauguin's paintings, but his subjects selected their own poses and transformed the art he created.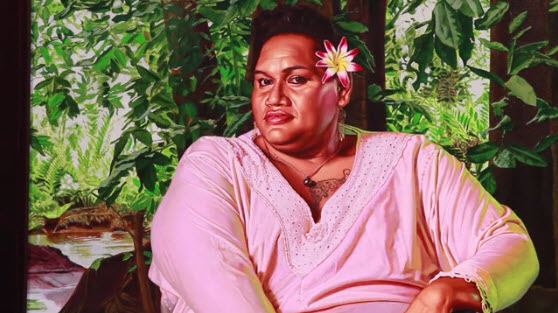 Screenshot from Galerie Templon video
Wiley, who recently opened an artist-in-residence program in Senegal, is continuing his tradition of shining a light on populations that suffers exclusion in today's society with this show. Tahiti will be on display through July 20, 2019.
Galerie Daniel Templon
28, rue du Grenier Saint-Lazare
75003 Paris
Telephone: 01 85 76 55 55
Tuesday - Saturday: 10 am - 7 pm
Métro: Arts et Métiers (Line 1), Etienne Marcel or Les Halles (Line 4), Rambuteau (Line 11)