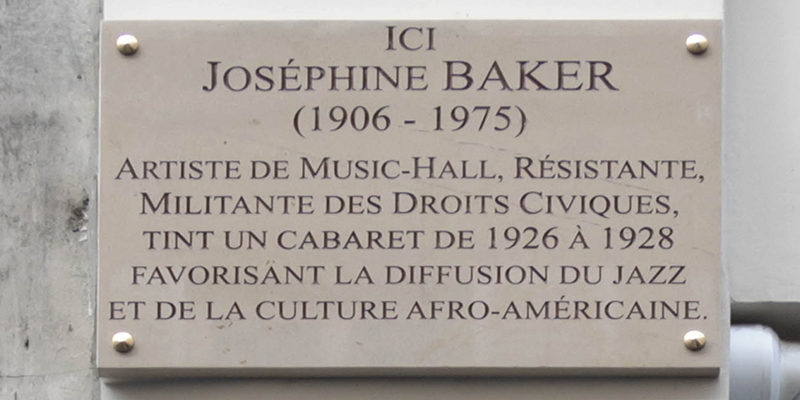 Thursday, June 6th, 2019
A New Plaque for Josephine Baker
Fans and friends gathered in front of 40 rue Pierre Fontaine in the 9th arrondissement last Monday afternoon to witness the unveiling of a new plaque dedicated to the memory of Josephine Baker. It was here, on December 14, 1926, that she opened her first Parisian cabaret.
Born in Saint Louis, Missouri in 1906, Baker achieved overnight success in the French capital on the evening of her performance as a dancer on October 2, 1925 at the Théâtre des Champs-Elysées. She went on to become a veritable French institution and was widely hailed as a star performer on stage and on screen until her death in Paris in 1975.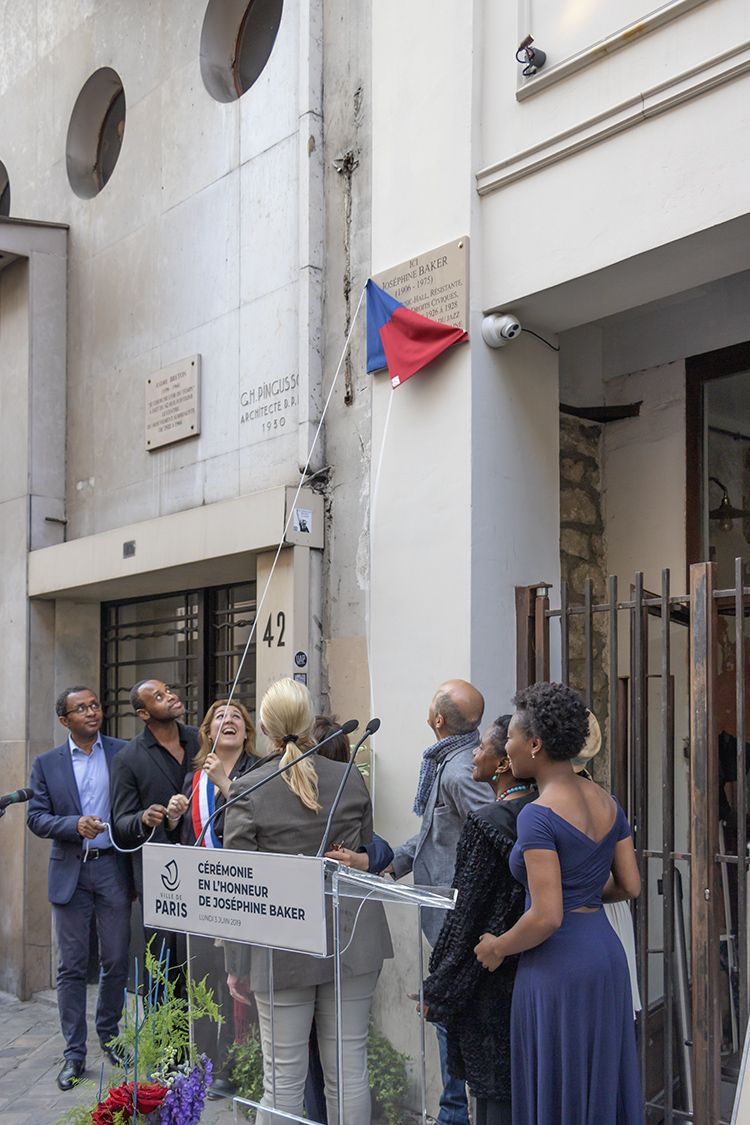 From left to right: Pap Ndiaye, Professor; Brian Scott Bagley, Performer;
Hélène Bidard, Deputy Mayor; Angela Aggeler, Cultural Attaché U.S. Embassy;
Jean-Claude Bouillon-Baker, Adopted Son of Josephine Baker;
Ursuline Kairson, Singer; Lorena Masikini, Singer
It was not so much for her talent as a performing artist for which she was lauded by speaker after speaker, but rather for her dedication to the cause of equality and civil rights. More than one speaker noted that Baker was the only official female orator to take the stage at the March on Washington in 1963, appearing proudly in her French military uniform.
The impetus behind this new plaque was American singer, actor, dancer, and choreographer Brian Scott Bagley (second from left in picture, above), who, upon learning that Baker's former cabaret was going to be transformed into a beer bar, championed the idea that the space should honor her memory. Bagley worked with the mayor's office of the 9th arrondissment to pose a plaque on the façade of the building and to hold a special ceremony.
The plaque reads: "Here Josephine Baker (1906 - 1975), music-hall artist, resistant, and civil rights activist, operated a cabaret from 1926 to 1928 that promoted the diffusion of jazz and African-American culture."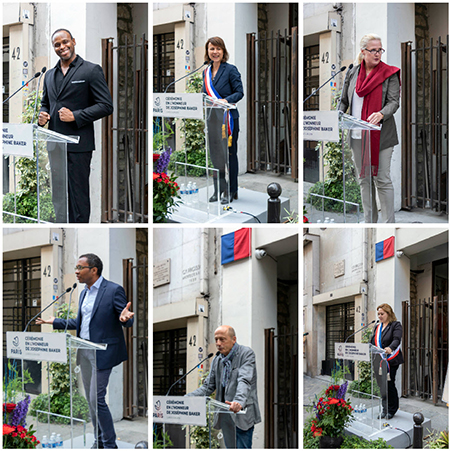 Speakers clockwise from upper left:
Brian Scott Bagley, Virginie Druout (Mayor of 9th arrondissement),
Angela Aggeler, Hélène Bidard,
Jean-Claude Bouillon-Baker, Pap Nydiaye,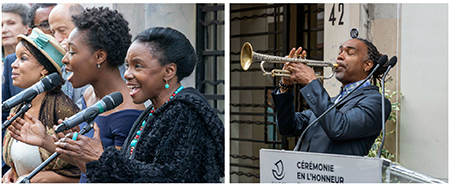 Performers left to right:
Nicolle Rochelle, Lorena Masikini, Ursuline Kairson, Ronald Baker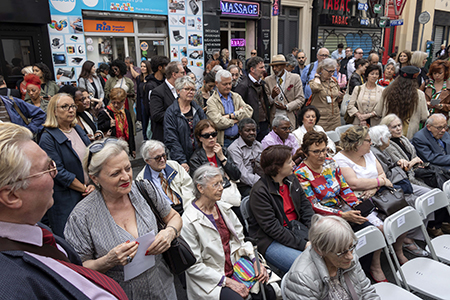 People Waiting for the Ceremony to Begin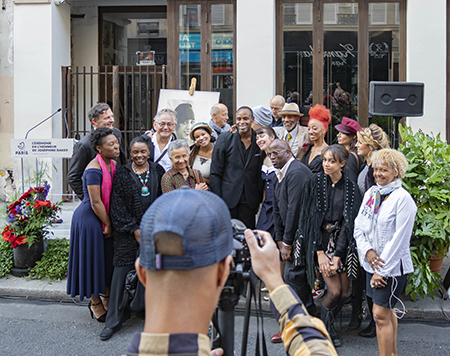 Group Shot Following the Ceremony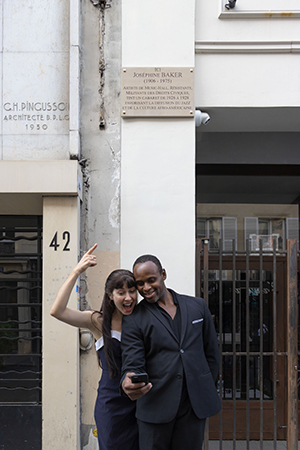 Brian Scott Bagley and Friend
Admire the Plaque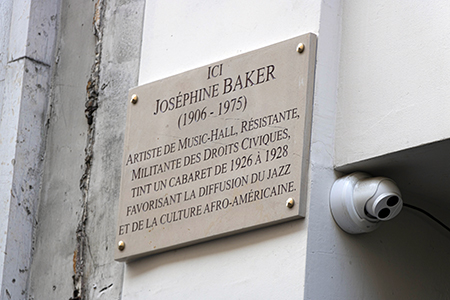 The Josephine Baker Plaque