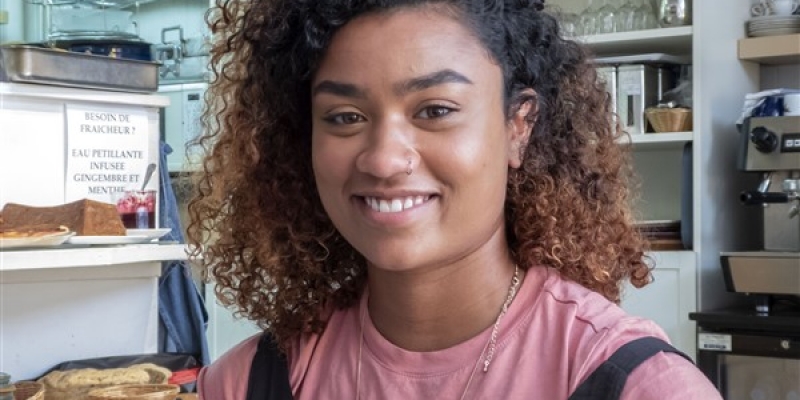 Thursday, July 12th, 2018
Introduction to Sekai Abeni and Head of a Negro
I am pleased to introduce Sekai Abeni, the Wells International Foundation's 2018 Summer Intern (pictured above). A rising junior at The Juilliard School, Sekai is a drama major who has a keen interest in poetry. Read on to learn what she will be contributing to the ETBP blog over the next few weeks, as well as to read her first poem, which is about Nancy Elizabeth Prophet's Head of a Negro.

I believe my artistic life began when I was eight and my parents, who were frustrated with my constant living room performances, threw me into a free, yet quite impressive after-school theater program!
Over this entire artistic lifespan, the two most defining things in my life have been my color and my "artist-hood."
I am a young Black Woman, as I've gotten older I've added more descriptors to my identity: sister, lover, friend, etc.
But most importantly, the thing that has almost always accompanied my name has been "artist."
I have grown to realize that my color and my art are more intertwined than I could ever realize.
There's is an art to living as a Black woman, and all my art is in some way or another representative of my life as a Black woman.
I've always been interested in the cultural and artistic lineage of Black women artist who have come to France to create, inspire, and live. They are my lineage.
Over the next month, I will be focusing on the lives and work of Nancy Elizabeth Prophet, Augusta Savage, and Barbara Chase Riboud – three Black American women sculptors, all creating in Paris throughout the twentieth and twenty-first centuries.
Through poetry I will be attempting to understand their lives, experiences and creations and allow them to inspire the work I'll be sharing with you.


Head of a Negro
by Sekai Abeni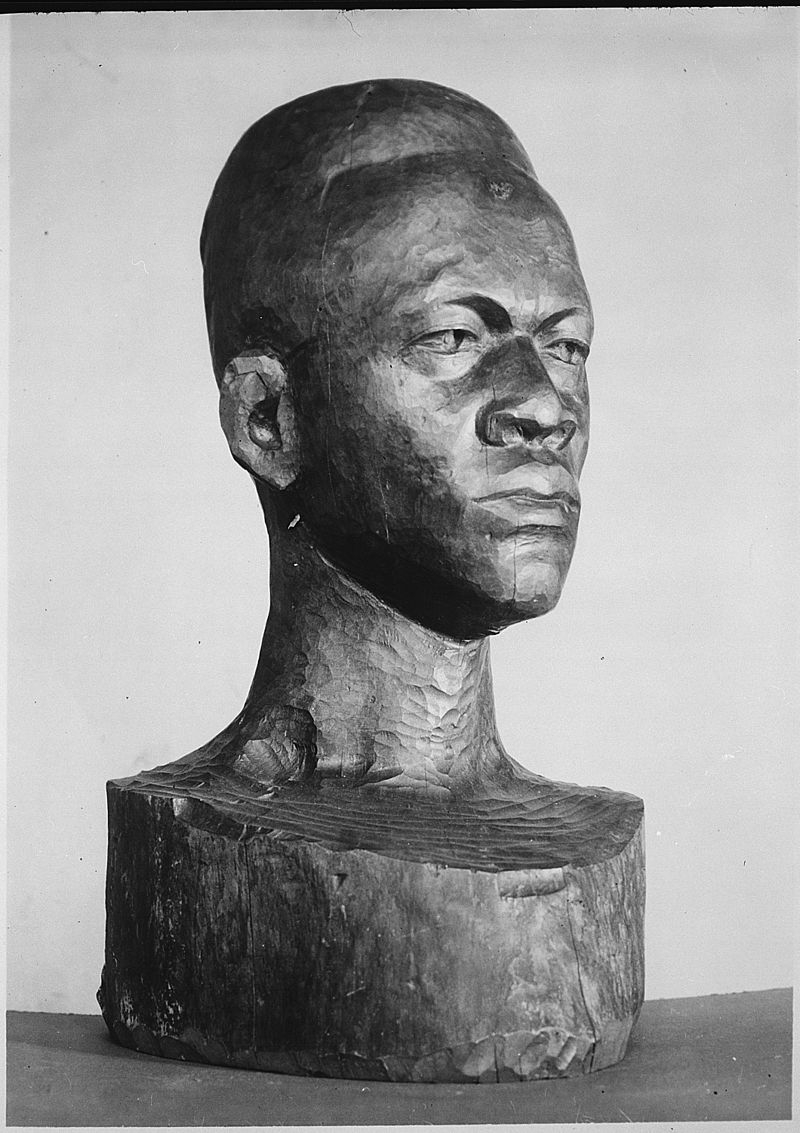 Head of a Negro
Nancy Elizabeth Prophet
ca. 1926-1927, wood
U.S. National Archives and Records Administration


I ask him
If he could
Would he
Scrape off his nose
He asks me
If I could
Would I
And while my bindings
Are less ingrained
My hatred less pure
My nose less wide
I answer no
He answers absolutely
And while a father's knowledge is infinite
At this point I fear I am wiser
So I scrape out his nose
Impersonate Head of a Negro
Let the procession begin
Crawl around nose
And bury burnt tongue
Cradling cursed nostrils
And broken bridge
I chisel pride into face
Incriminate cultural lackluster
Break bondage
So I ask him
If he could
Would he
Scrape of his nose
He answers
Not off the Head of a Negro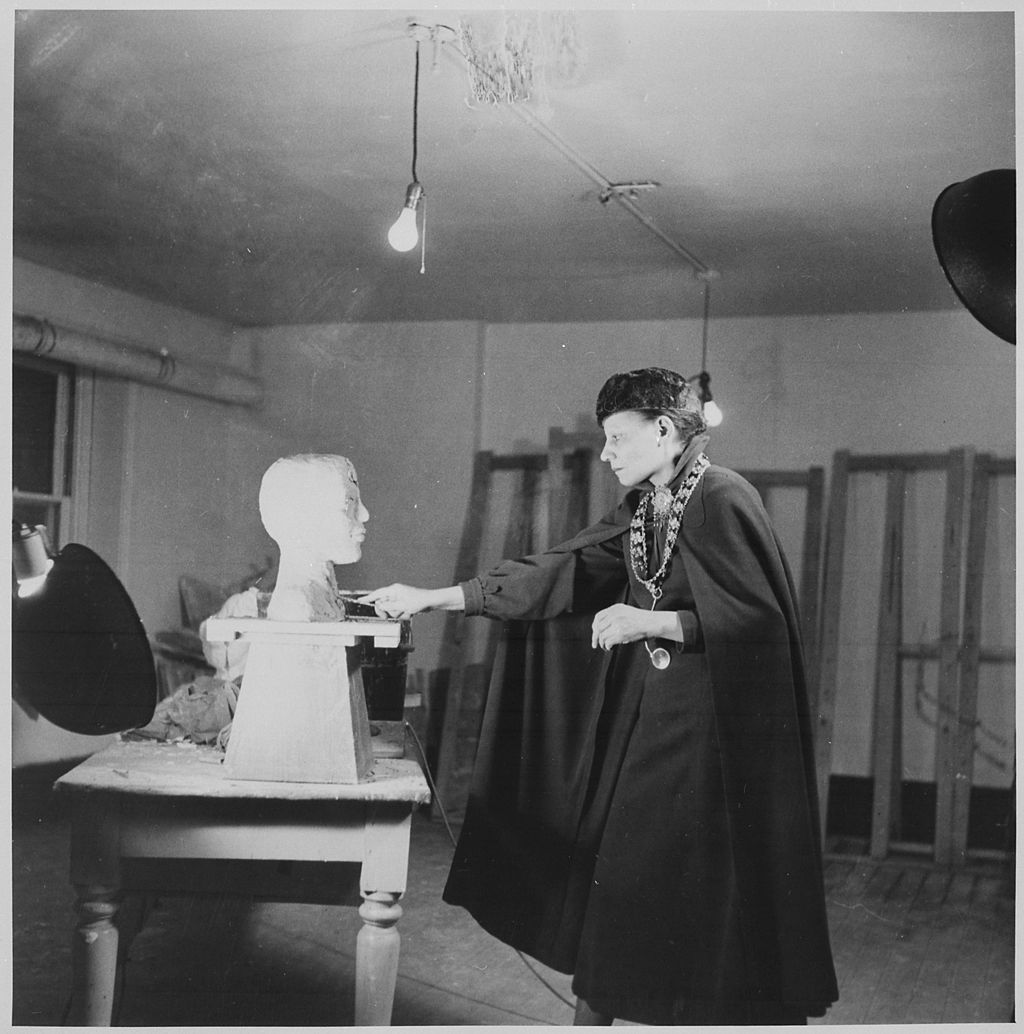 Elizabeth Prophet, sculptress and teacher
National Archives and Records Administration