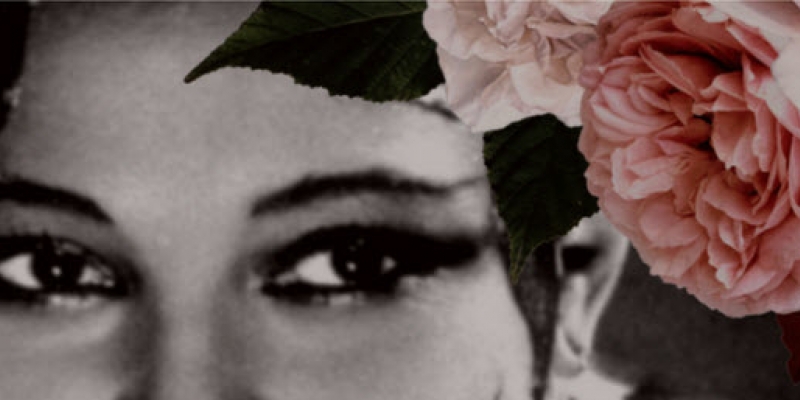 Thursday, November 18th, 2021
Honoring Josephine
Cover image: Detail of flier for Joséphine en Rose
As the "pantheonization" ceremony for Josephine Baker draws near, news about a number of celebratory events is emerging. In today's post, I'm sharing the most recent information I have.
In chronological order:
Joséphine Baker, Lumière Noire (past event)
Tuesday, November 16, 2021 from 6:30 PM to 9:30 PM
This French-language event was hosted by the Musée National d'Immigration in partnership with L'Obs Magazine, la Fondation pour la mémoire de l'esclavage (Foundation for the Memory of Slavery) and the U.S. Embassy in France.
A round table discussion, co-chaired by Doan Bui, a journalist at L'Obs, et historian Pascal Blanchard, co-founder of the Achac research group, explored Josephine's career - from her artistic presence to her activities as a member of the French Resistance and a civil rights activist. The following individuals made up the panel:
Brian Bouillon-Baker, one of Josephine's adopted sons and author of Joséphine Baker, l'universelle,
Lisette Malidor, the entertainer who created and performed in a show entitled Hommage à Joséphine Baker in 2010,
Brian Scott Bagley, entertainer, former artistic director of the Parc de Josephine Baker, and first black MC at the Crazy Horse de Paris,
Sylvie Chalaye, specialist in African / African diaspora theater and professor at the Université de la Sorbonne Nouvelle (Paris),
Rokhaya Diallo, journalist, writer, filmmaker, and inaugural Researcher in Residence at Georgetown University (Washington),
Olivier Sultan, artist and owner of the contemporary African art gallery Art-Z (Paris), and
Amanda Beauville, student at Kourtrajmé cinema school (Clichy sous Bois / Montfermeil).
Josephine Baker dans Toutes Ses Couleurs / In All Her Colors
Tuesday, November 23, 2021
A private event at the Hôtel Mona Bismarck
Joséphine Baker - Un destin Français
Thursday, November 25, 2021
A private avant-première screening of the film entitled Joséphine Baker - Un destin Français

U.S. Embassy Celebrates Josephine
Monday, November 29, 2021
A private event at the U.S. Ambassador's residence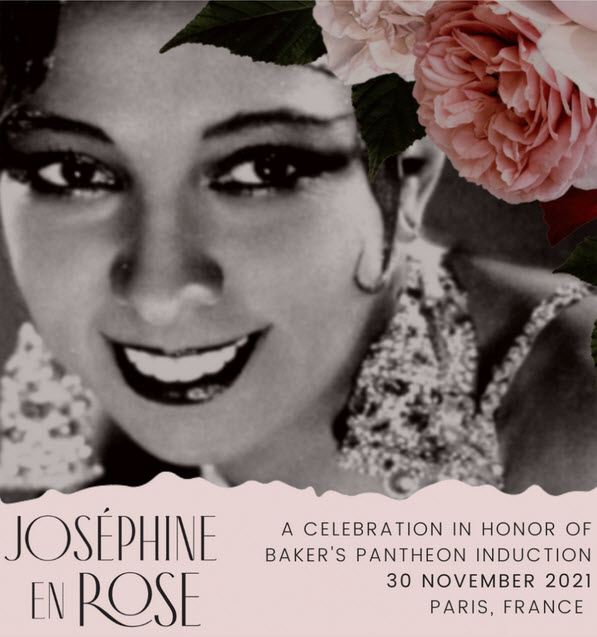 Joséphine en Rose
Tuesday, November 30, 2021
7:00 PM to 10:00 PM
Maison Noire Américaine, The Brian Scott Bagley Company, Little Africa, and Treize au Jardin have partnered to host this champagne cocktail celebration in honor of Josephine's induction into the Pantheon. It will take place at the Casino de Paris, the theater where Josephine sang "J'ai Deux Amours" for the first time.
Covid safety precautions will be strictly upheld at this event, and masks and a pass sanitaire/proof of vaccination will be required for entry. Tickets range from 21.17€ to 65.15€. A discount is being offered for groups of 10 or more persons.

For details about the program and to purchase tickets, click HERE.
Sistah Circle Paris online wrap-up of events celebrating Josephine Baker's Pantheon induction
Saturday, December 4, 2021
A private virtual event