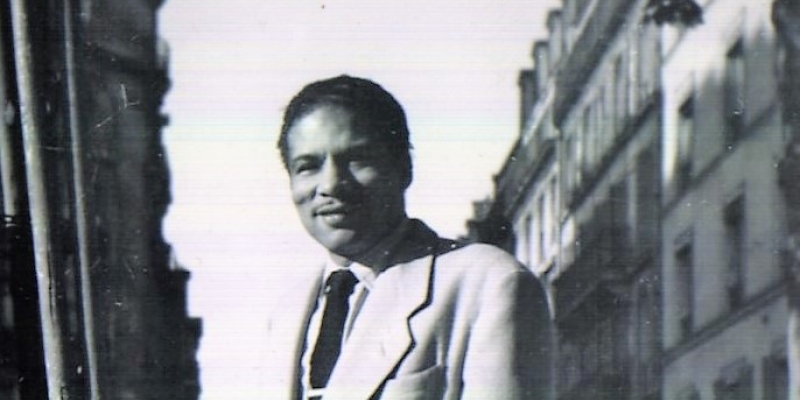 Thursday, January 14th, 2021
Herb Gentry: Paris and Beyond 1949-1978
Cover Image: Herbert Gentry in Paris - 1950 (detail)
Image courtesy of Mary Anne Rose
Herbert Gentry was one of the many African Americans who settled in Paris after the Second World War. He benefited from the GI Bill and attended the Académie de la Grande Chaumière in Montparnasse. He studied with George Braque and was significantly influenced by CoBrA, a group of artists whose founding members came from Copenhagen, Brussels, and Amsterdam.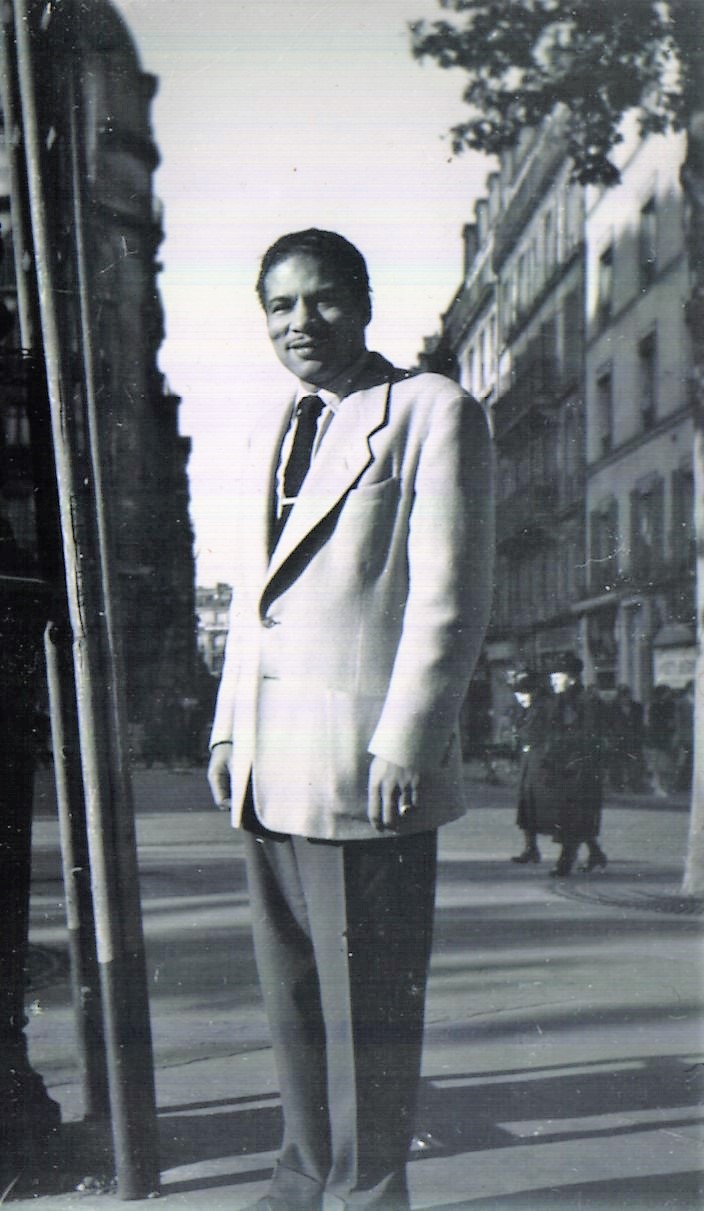 Herbert Gentry in Paris - 1950
Image courtesy of Mary Anne Rose
In cooperation with Gentry's estate, the Ryan Lee Gallery in Manhattan is currently hosting a monographic exhibition entitled Herbert Gentry: Paris and Beyond 1949-1978. The show surveys works that Gentry created during his European years, which included considerable time in Copenhagen and Stockholm. (The latter city is where Gentry died in 2003.)
My favorite work in the show is Chez Honey, an oil on masonite painting dated 1949, which evokes the short lived gallery / night club that Gentry and his wife, Honey Johnson, owned in Montparnasse.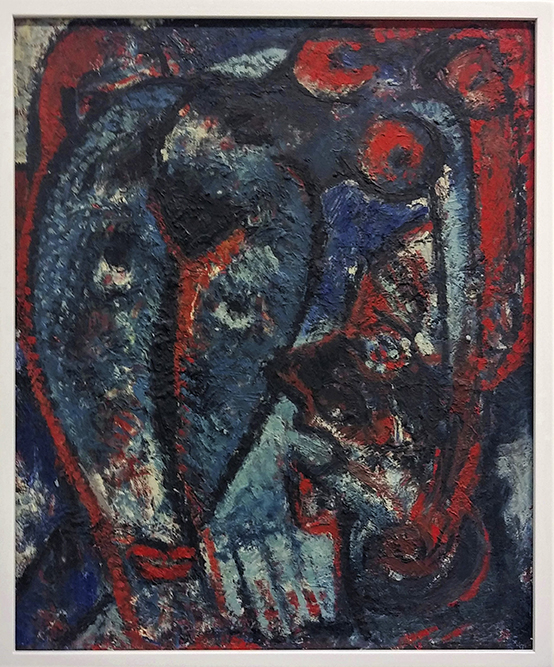 Chez Honey
1949 Oil on masonite
Image courtesy of Mary Anne Rose
Ryan Lee Gallery describes Gentry's art as reflecting the cultural crossroad on which he built his career. It cites Gentry's role as a significant cultural and community leader among expatriated artists, poets, philosophers, musicians and writers in Paris, and, later, in Scandinavian capitals. These influences shaped Gentry's artistic outlook, which followed the principle that an artist, as an inherently social being, produces work that is subconsciously molded by the social impulses surrounding him or her.
Herbert Gentry: Paris and Beyond 1949-1978 is Ryan Lee Gallery's first exhibition of Gentry's work, in cooperation with the artist's estate. It will be on view through January 23, 2021, by appointment only.
To see images of all the works in the show, click HERE.