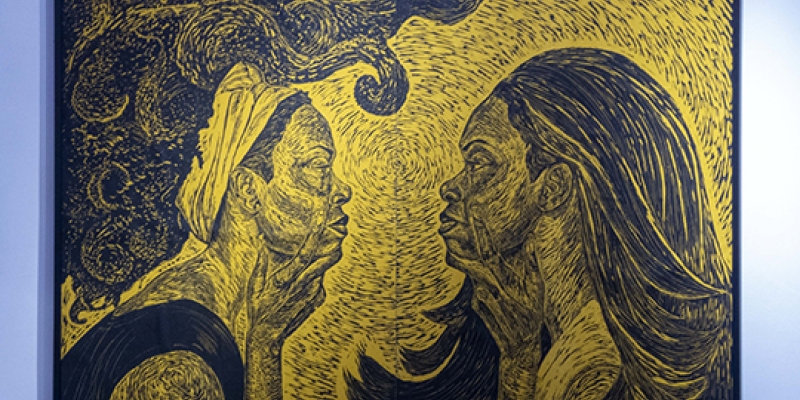 Thursday, December 23rd, 2021
Face to Face and Idris Habib at 193 Gallery
Cover Image: Double Self Portrait (2012) by Latoya Hobbs
© Entrée to Black Paris
The 193 Gallery continues its tour of the contemporary art world with a solo exhibition of works by portraitist Idris Habib and with Face to Face, a new exhibition curated by AKAA's Victoria Mann, which highlights the new generation of African-American artists.
I visited the gallery yesterday. Just a block away from Place de la République in the 3rd arrondissement, its glass façade provides an excellent view of the exhibition that entices you to enter and explore it further.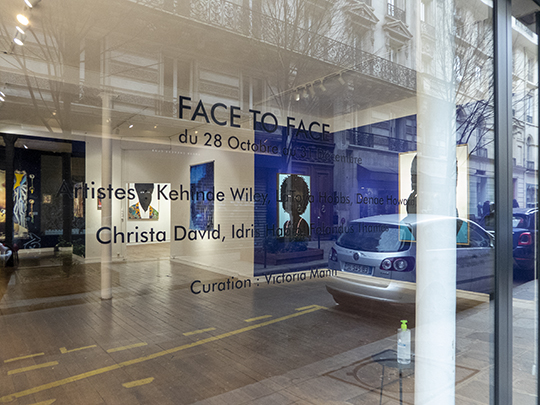 Façade of 193 Gallery
© Entrée to Black Paris
Works by Idris Habib are interspersed with those of five other artists downstairs, while the first floor is devoted entirely to Habib.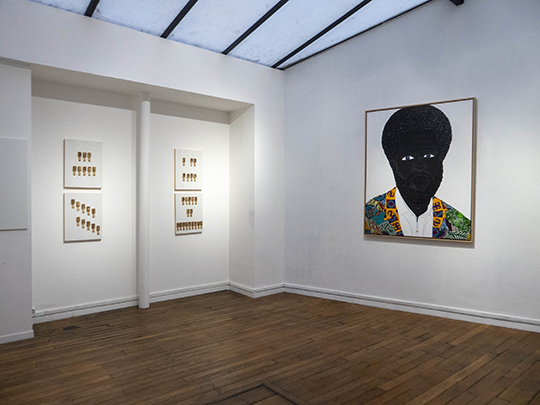 Installation by Felandus Thames and Idjarah by Idris Habib
© Entrée to Black Paris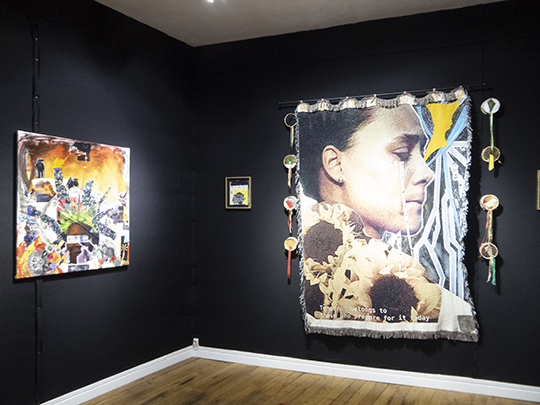 Works by Denae Howard
© Entrée to Black Paris
Works by Latoya Hobbs
© Entrée to Black Paris
The artists whose works are displayed in Face to Face are Felandus Thames, Latoya Hobbs, Christa David, and Danae Howard.
Thames contributed installations fashioned from hair brushes and portraits made from beads and wire.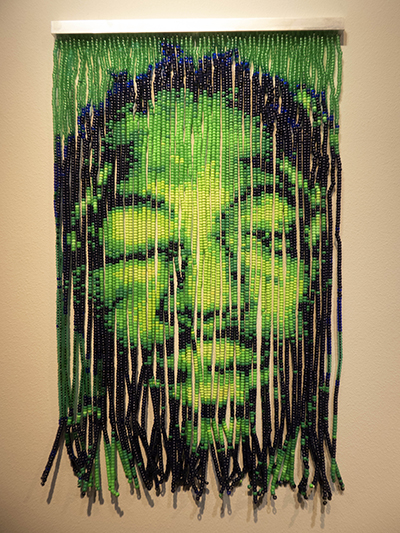 African Kings of Dubious Origin #2 (Green)
Felandus Thames
2021 Beads on coated wire on an aluminum rod
© Entrée to Black Paris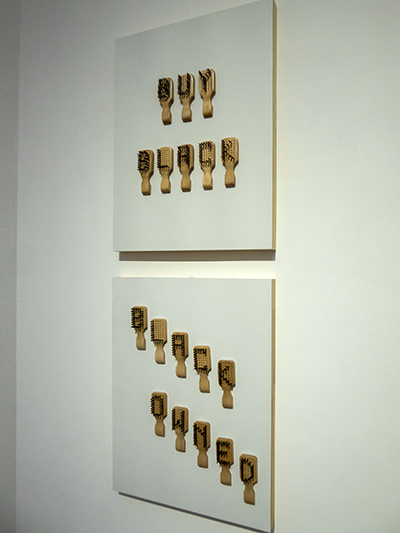 Buy Black and Black Owned
Felandus Thames
2021 Beard brushes and ties on gesso panel
© Entrée to Black Paris
Denae Howard contributed collages and a sizeable mixed-media tapestry.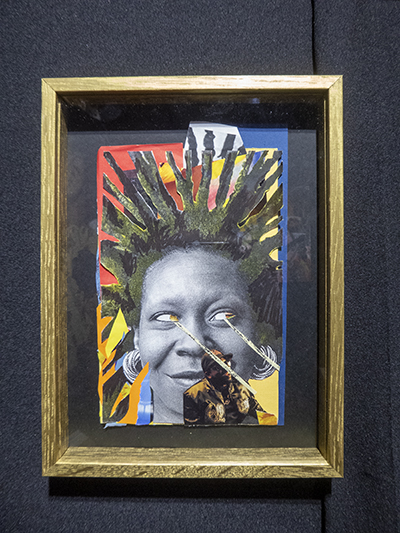 God Saves
Denae Howard (aka #Artschoolscammer)
2021 Collage
© Entrée to Black Paris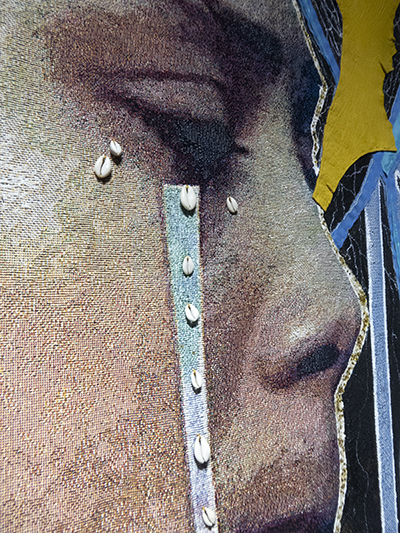 Tomorrow belongs to those who prepare for it today (detail)
Denae Howard (aka #ArtSchoolScammer)
2021 Tapestry with mixed media
© Entrée to Black Paris

Christa David also contributed collages.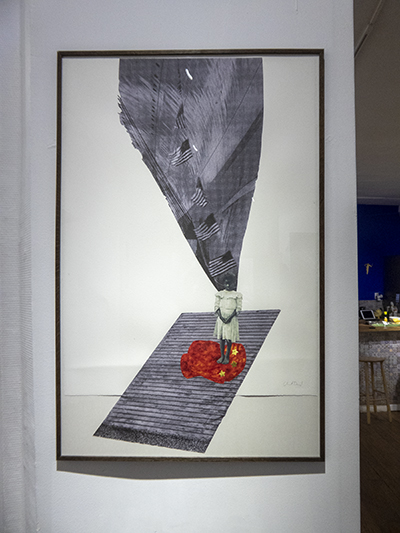 Collage by Christa David
Latoya Hobbs contributed splendid wood carving prints.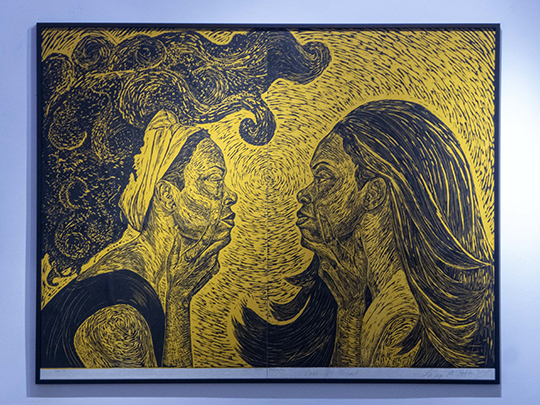 Transition Double Self Portrait
Latoya Hobbs
2012 Wood carving print
© Entrée to Black Paris
Upstairs, Idris Habib's mixed media portraits reigned.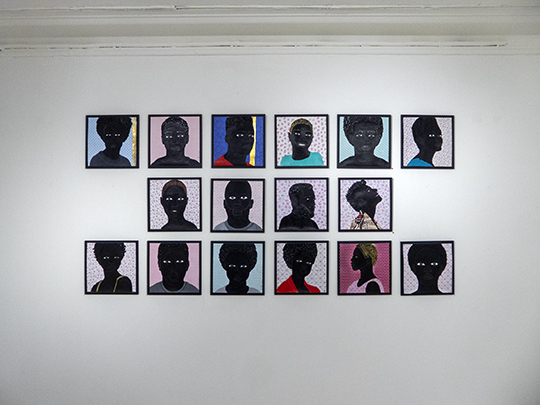 Idris Habib portraits
© Entrée to Black Paris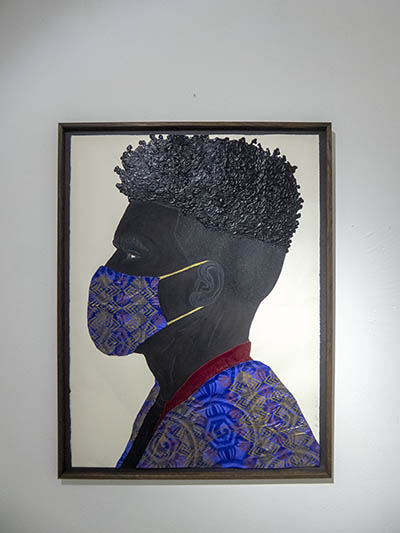 Idris Habib portrait
© Entrée to Black Paris
The Kehinde Wiley work entitled After John Singer sargent's "The countess of Rocksavage" that was loaned by a private collector to be part of the show is no longer being exhibited, but don't let that stop you from visiting!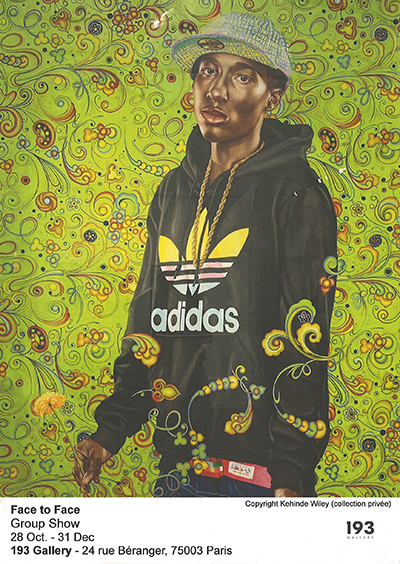 Face to Face and Solo Show by Idris Habib will be on display through December 31, 2021.
193 Gallery
24 rue Béranger
75003 Paris
cesar@193gallery.com
Metro: République (Lines 3, 5, 8, 9, and 11)
Telephone: 06 03 70 78 26
Open from Tuesday to Saturday - 10 AM to 7 PM.