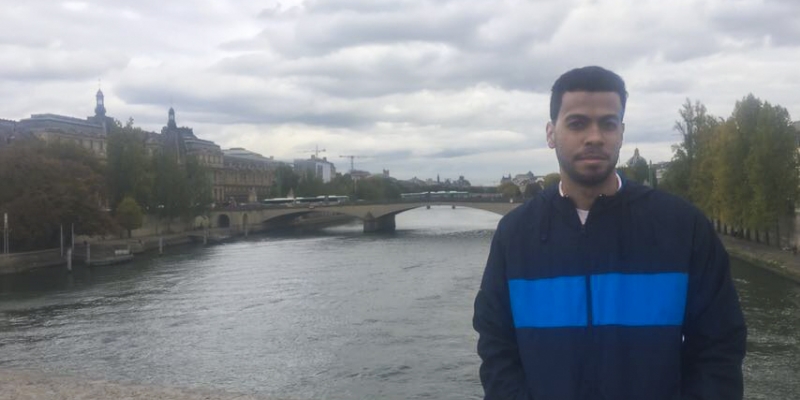 Thursday, December 28th, 2017
Expanding Your Horizons in Paris - Part 2
This fall, I had the pleasure of being interviewed by Anthony Fleet, advisory board member of The Brothers' Network in Philadelphia. Anthony recently completed his Master's Degree in Integrated Marketing Communications at Northwestern University through a semester abroad at Sciences Po in Paris. He graciously granted me an interview about how travel and study abroad have changed his life. To read Part 1, click here.

In Part 2 of this interview, Anthony talks about his impressions of the French capital, his additional travels, and what he's gained from his study abroad experience.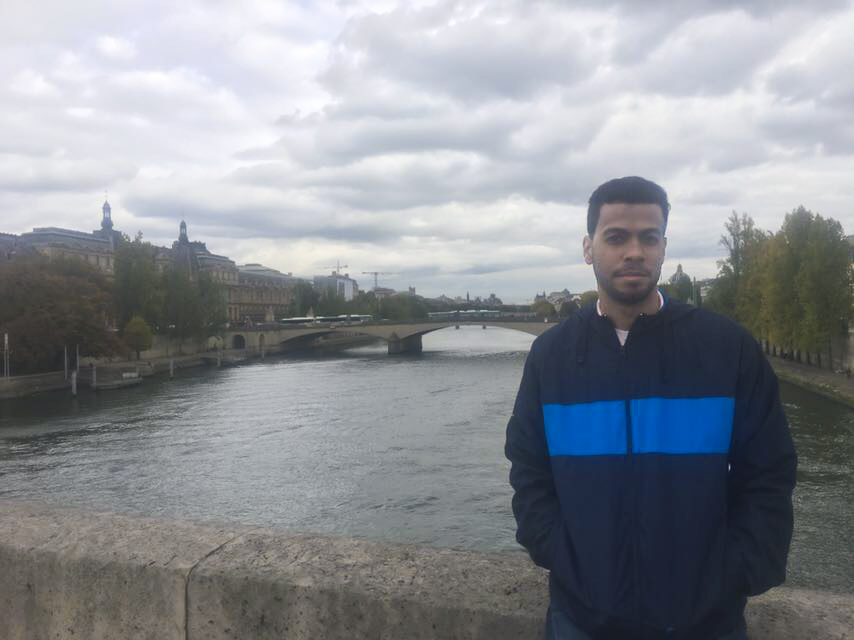 Anthony Fleet at the Seine
Image courtesy of Anthony Fleet

DP: What were your first impressions of the French capital?

AF: I was in awe of just being present in a city with so much historical relevance. Beyond the shock, it was interesting to see how many people ride their mopeds, and how small the cars are. And I remember first hearing a police siren, and recalling how Americans would make fun of the sound of police sirens in Europe.
DP: What are your impressions after having lived here for several weeks?

AF: I was completely fascinated by the Paris metro. Some of the trains require passengers to open the train car doors themselves, either by pulling up a lever or pushing a button. I had never seen anything like it before.

In addition, the metro is incredibly efficient. Trains run frequently, and no matter how frequent they run, they still seem to always be crowded.

Aside from the metro, it occurred to me quickly that I would be doing a lot more walking than I ever would have liked.
DP: What have you discovered about the African diaspora as a result of living in Paris?

AF: It's alive and well here, but you have to seek it if you're unfamiliar with the city. I was fortunate to have met you and have you introduce me to several other African-American expatriates, like fellow Philadelphians Channel Andrews and Yolanda Robins. There are also social meetup groups that do different things centered around the African diaspora.
DP: Where have you traveled since coming to Paris?

AF: I traveled to London, Belgium (Brussels, Machelen), Spain (Palma de Mallorca), and Budapest.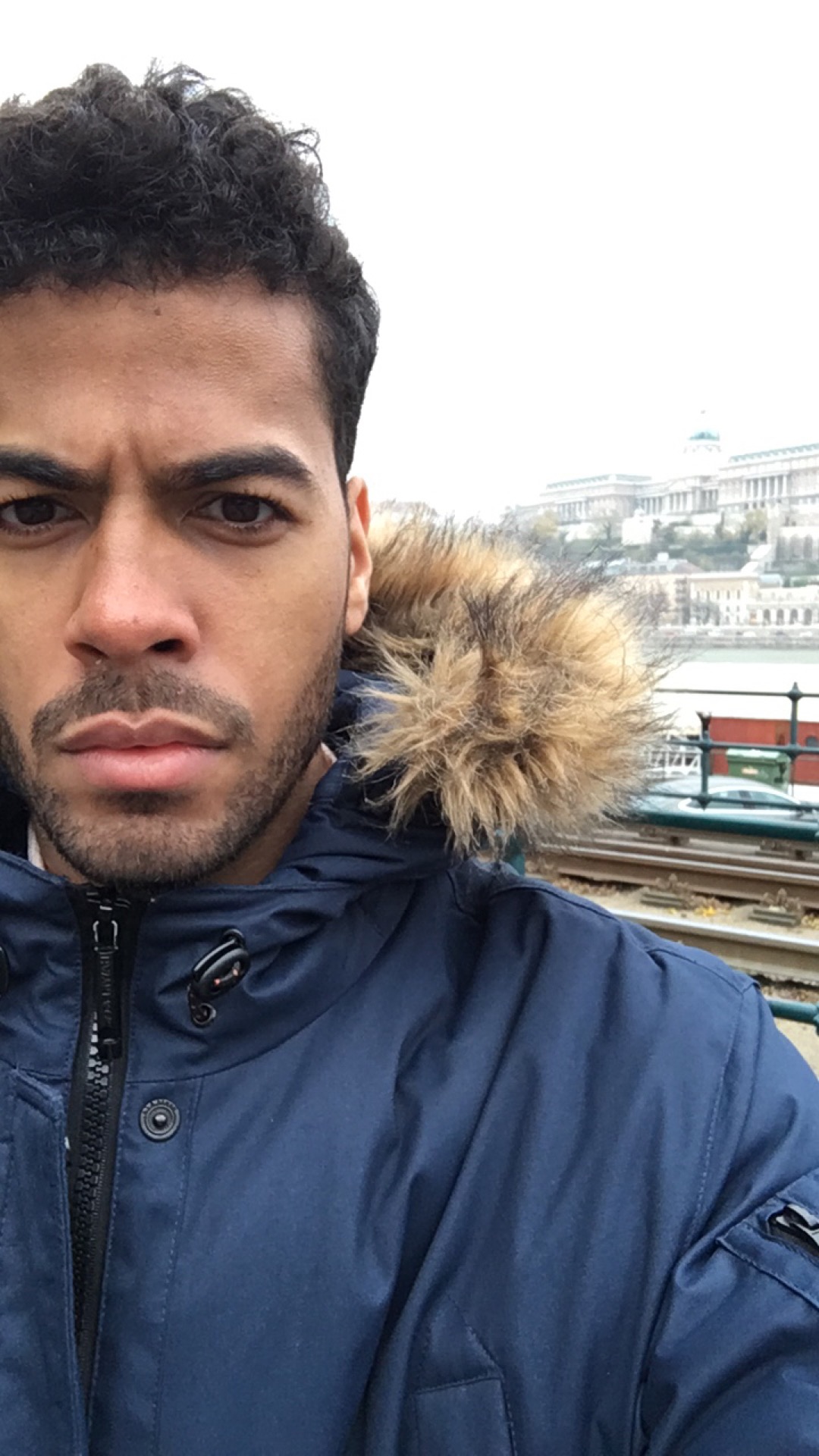 Anthony Fleet in Budapest
Image courtesy of Anthony Fleet


DP: What did you appreciate most about these trips?

AF: I appreciated just being there. Pretending to be a regular citizen. Just seeing life go on as it normally does all over the place. Seeing things in person that most other people can only see in catalogs or magazines or Google images.
DP: What have you learned about yourself through your study abroad experience and your extracurricular travels?

AF: The value of good mentorship. I am where I am because I have been the beneficiary of extraordinary mentoring by many individuals, men and women, black and white. They believed I could do things that even I couldn't believe. They provided me a path, and gave me the resources to survive that path.

I also learned through this process that my boundaries are limitless.

You could say the odds were stacked against me based on where and how I grew up. All it takes is that first courageous step forward. Whether that means leaving your neighborhood, city, state, region of the country, or country period.

Experiencing that feeling for the first time can open up a whole new world.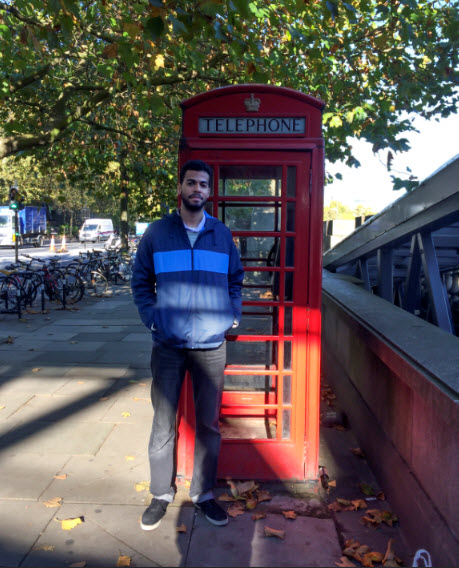 Anthony Fleet in London
Image courtesy of Anthony Fleet

DP: What do you consider the value of travel and study abroad to be after having experienced it firsthand?

AF: My empathy has increased tenfold!

At Northwestern, a lot of my classmates were international. I admire them so much for attending a school like Northwestern, and learning in a language that perhaps is not native to them. I didn't realize how hard it was to be an international student until I had this experience in Paris.

Seeing things. Having stories to tell. Becoming a better communicator. I believe this will help me as I progress through my career.
DP: What do you advise others who are contemplating travel / study abroad to do to seek out such an experience?

AF: There is a community of people who travel and study abroad. You will not be alone.

Do not let the fear of being alone prevent you from wanting to travel. There are friends and relationships out there to be made that you have no idea exist yet. Some of those relationships could, and likely will, last a lifetime.

And for my Americans, pretty much everywhere you go in Europe, people speak English. Therefore, you don't have to be fluent in another language. But at least try to learn the basics of the language.
DP: Any final thoughts?

AF: It's been a pleasure to have spent several months in Paris. I formed great relationships with a lot of people. Special thanks to Northwestern University, all of those I consider to be mentors for their guidance, and my family for their support.

This has been a tremendous chapter in my life. Paris will always hold a special place in my heart. I look forward to what's next.