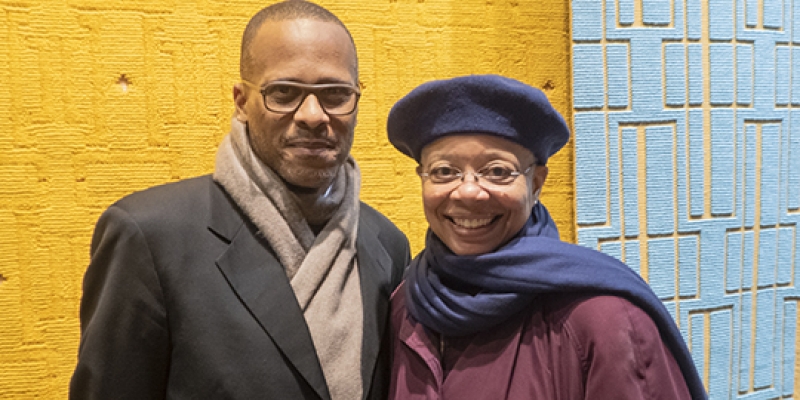 Thursday, January 31st, 2019
Elliott Barnes Reaches New Pinnacles of Success
Elliott Barnes is passionate about artisanal craftsmanship. Through his architectural design firm, Elliott Barnes Interiors (EBI), he creates interior design works that reveal this dedication. The installation he mounted for the 2017 AD Intérieurs exhibition at la Monnaie de Paris included many such works, one of which is the inspiration for a new collection currently on display at La Manufacture Cogolin.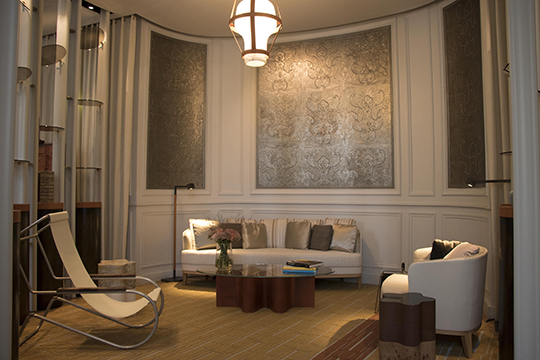 Le Salon de Collectionneur Monnaie
Installation by Elliot Barnes Interiors for the 2017 AD Intérieurs exhibition
© Entrée to Black Paris
Personnalités is a collection of five rugs made from wool, cotton, and jute that were hand woven on 19th-century looms and manually sewn together at La Manufacture Cogolin in the southern French town of Cogolin. The original work, called Conti, was displayed at AD Intérieurs in 2017. Its pattern reflects the architectural details of the 18th-century façade of la Monnaie, the building where the exhibition was held.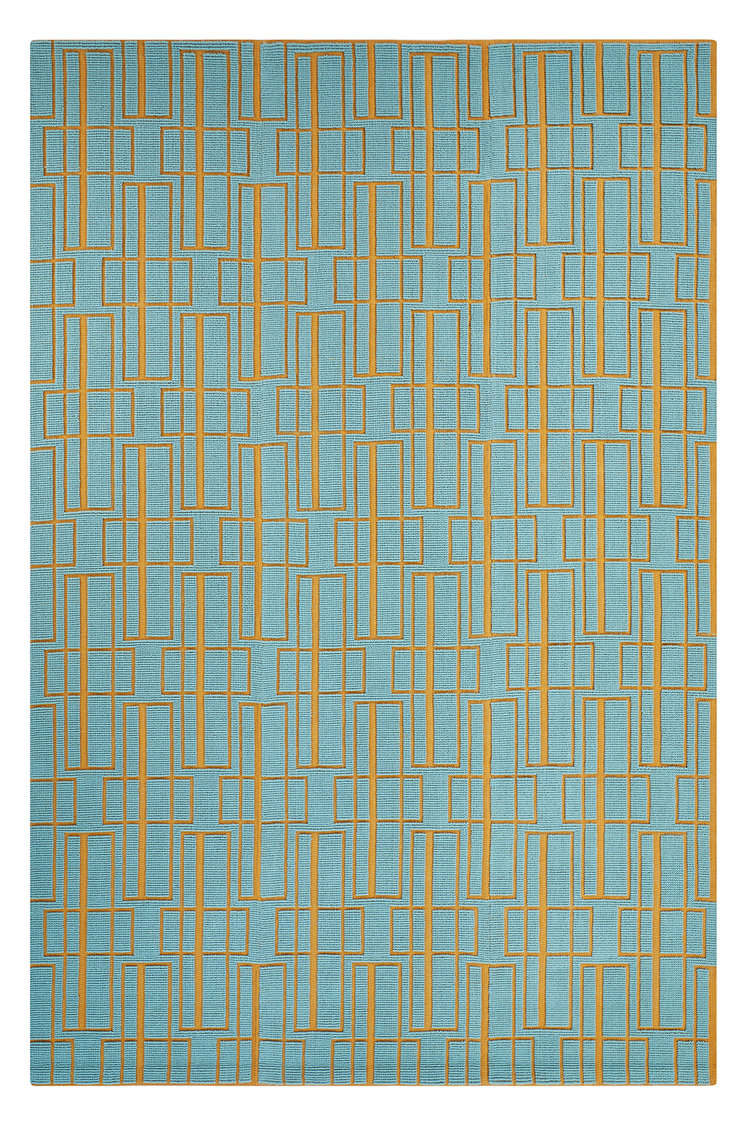 Conti
Image courtesy of La Manufacture Cogolin
The rug called Théo is a reductionist version of Conti – it has very few lines and evokes the work of De Stijl movement founder, Théo van Doesburg.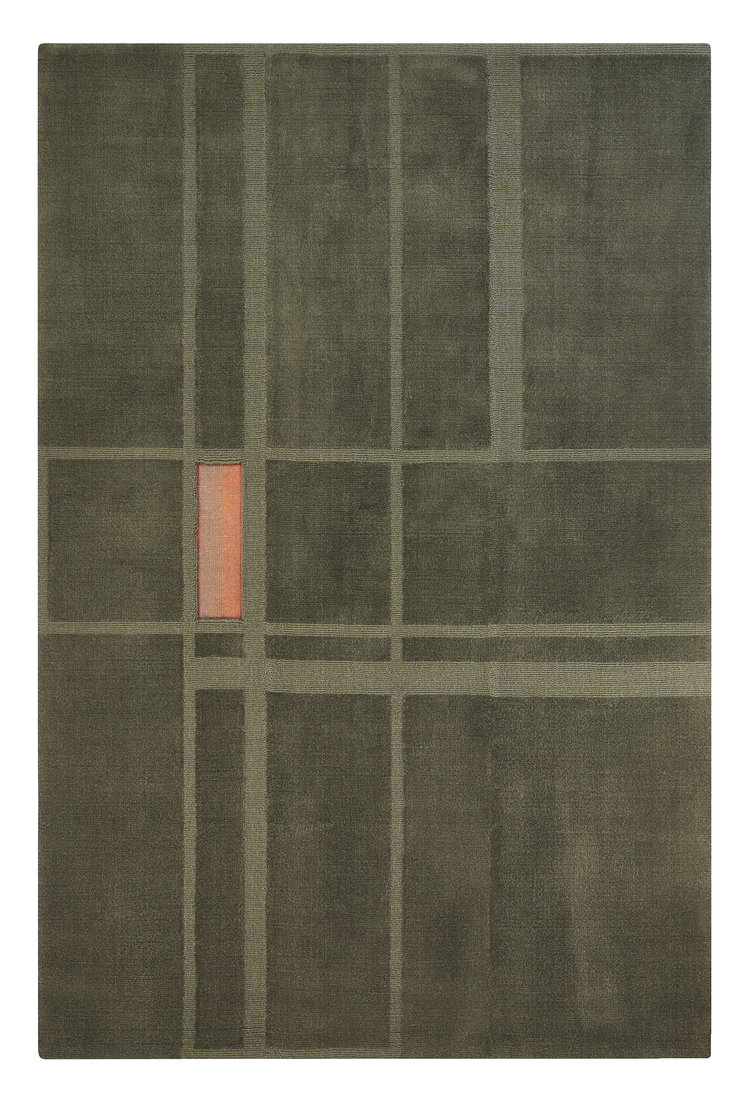 Théo
Image courtesy of La Manufacture Cogolin
The other rugs – Cardinal, Ellington, and Varin – have Asian and Art Deco motifs.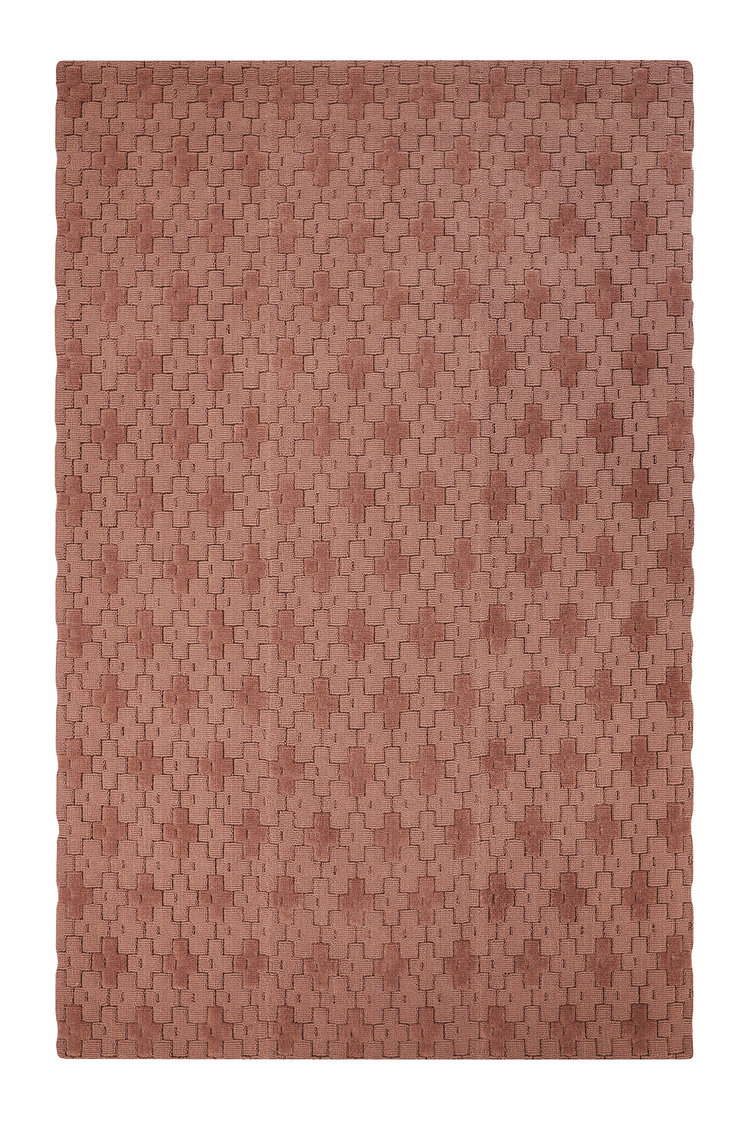 Cardinal
Image courtesy of La Manufacture Cogolin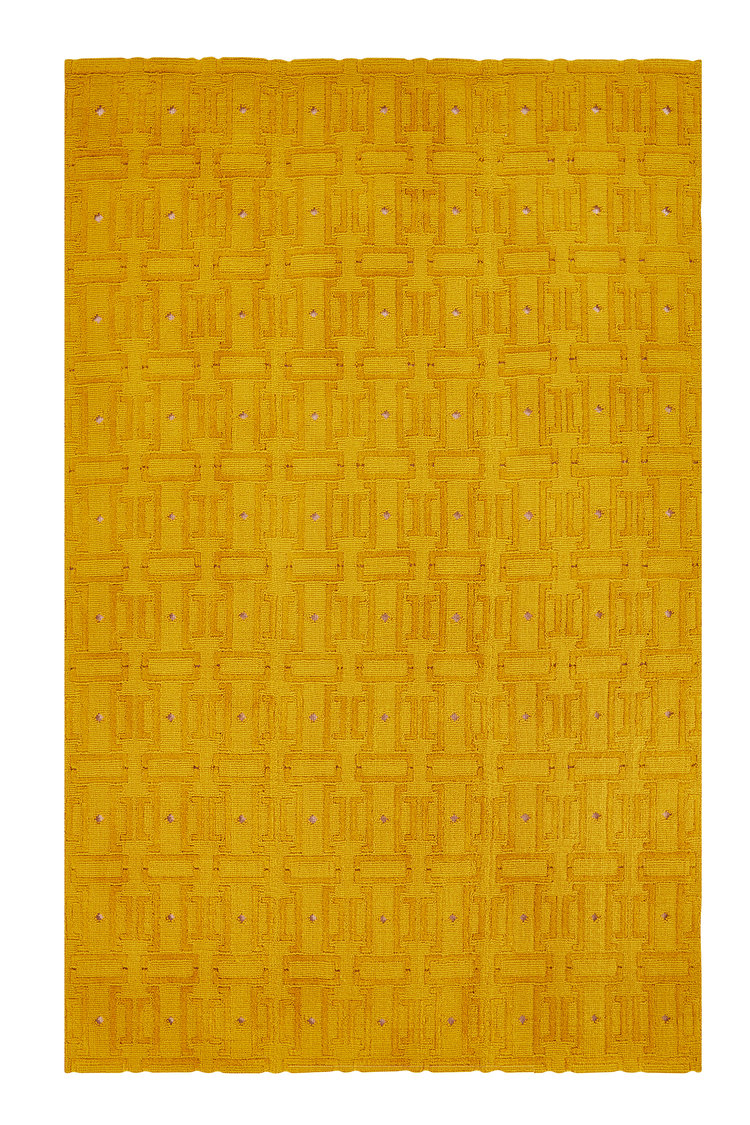 Ellington
Image courtesy of La Manufacture Cogolin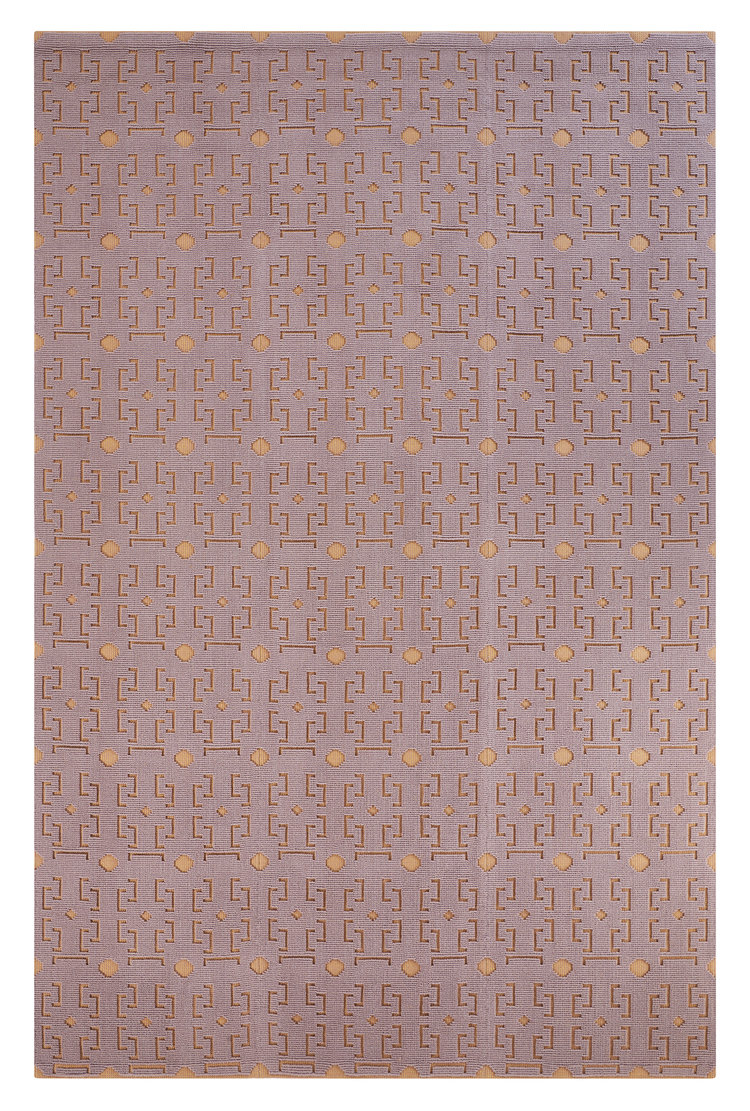 Varin
Image courtesy of La Manufacture Cogolin
La Manufacture de Cogolin and EBI celebrated their collaboration on Personnalités at a reception held in Cogolin's Paris showroom on the evening of January 17, 2019. The rugs were prominently displayed on the walls and the floor.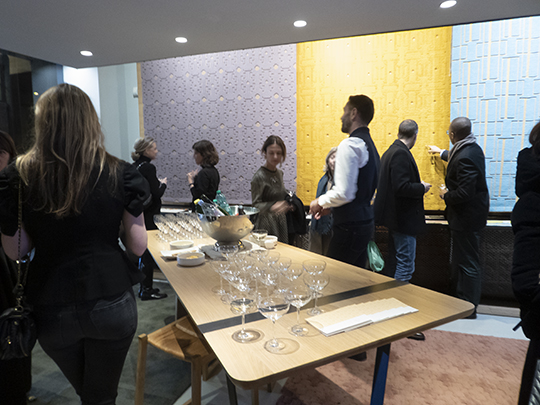 Reception at La Manufacture du Cogolin for Personnalités
© Entrée to Black Paris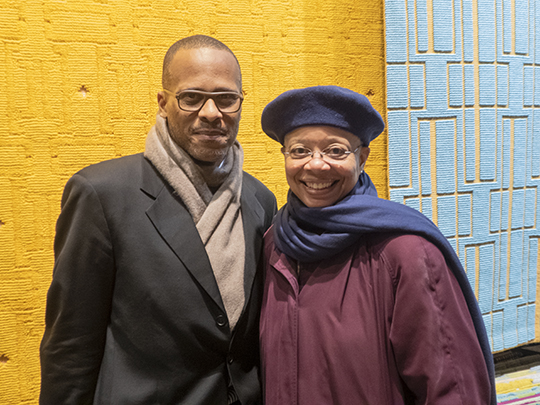 Elliott Barnes and Monique Y. Wells at
La Manufacture Cogolin's Paris Showroom
© Entrée to Black Paris
A second exhibition, also inspired by a work shown as part of EBI's 2017 installation at La Monnaie, is the fruit of a collaboration with the illustrious artisanal house known as Delisle. This company, which was founded in 1895, has made and maintained its reputation by producing impeccable furniture, lighting, and other home furnishings crafted from noble materials using traditional methods.
The Poinciana collection by Elliott Barnes consists of ceiling fixtures, wall sconces, free-standing lamps, table lamps, and tables made from Spanish alabaster, bronze, bronze patina, and leather. Barnes indicated that the poinçon, a tool used to mark or pierce objects, was the inspiration for creating the form used for the lamps and tables. A double bassist and a lover of jazz, Barnes chose the name Poinciana for the collection because of its similarity to the name of the tool and to pay tribute to jazz pianist and composer Ahmad Jamal's recording of the same name.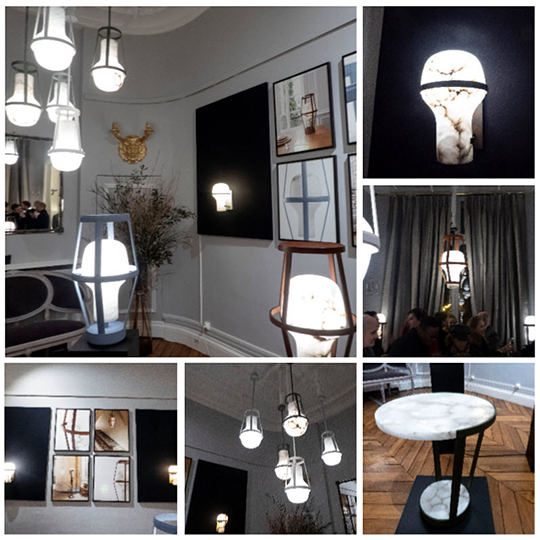 Poinciana Collection
© Entrée to Black Paris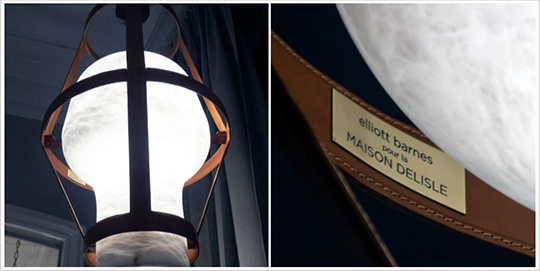 Ceiling light fixture and name plate
© Entrée to Black Paris
La Maison Delisle held the opening for its first showing of the Poinciana collection at its headquarters in the Hôtel de Canillac on the evening of January 21, 2019. Poinciana will be on display through April 5. To organize a visit, contact Delisle Paris at 01.42.72.21.34.
La Manufacture Cogolin Showroom
30, rue des Saints-Pères
75007 Paris
Telephone: 01.40.49.04.30
Metro: Saint Germain des Prés (Line 4)
Delisle Paris
4, rue du Parc Royal
75003 Paris
Telephone: 01.42.72.21.34
Metro: Chemin Vert (Line 8)