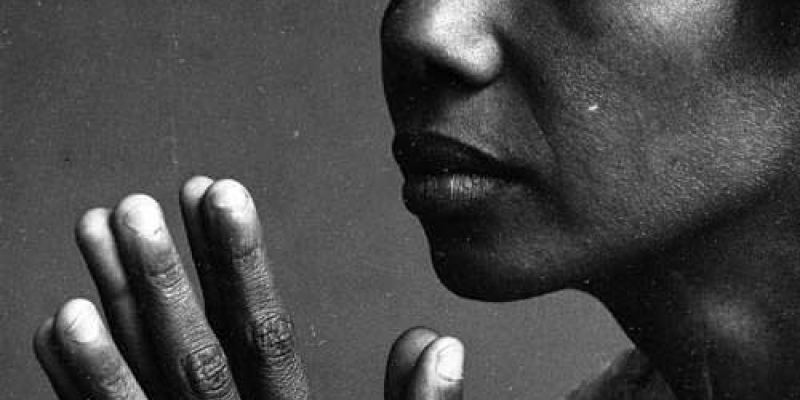 Thursday, April 4th, 2019
Drôle de Baraque - A Microcosm of the African Diaspora in France, 1968
By Liz Adamo

Liz Adamo is the Wells International Foundation's 2019 Winter-Spring intern. As a Ph.D. candidate at the University of Illinois Urbana-Champaign, she is researching a number of topics relevant to women of the African diaspora in Paris.
In 1968, a French adaption of Adrienne Kennedy's one-act play Funnyhouse of a Negro illuminated the stage at the Petit Odéon Theater in Paris. The story behind this production by Compagnie Renauld-Barrault, entitled Drôle de Baraque in French, reveals the contours of the African diaspora that was present in France in the 1960s.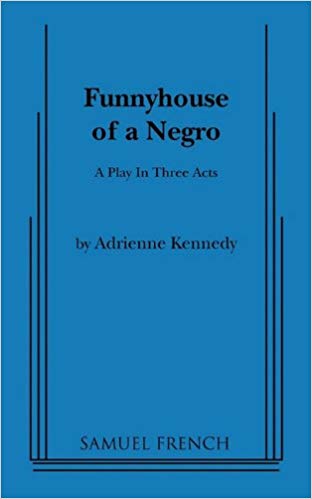 Kennedy's work probably caught the eye of the Renaud-Barrault production company because, four years previously, the play won an Obie award (an off-Broadway award) for distinguished play in New York. (The Petit Odéon was considered an off-Broadway type of theater in Paris, meant for experimental productions. It was located in the Théatre de l'Odéon.)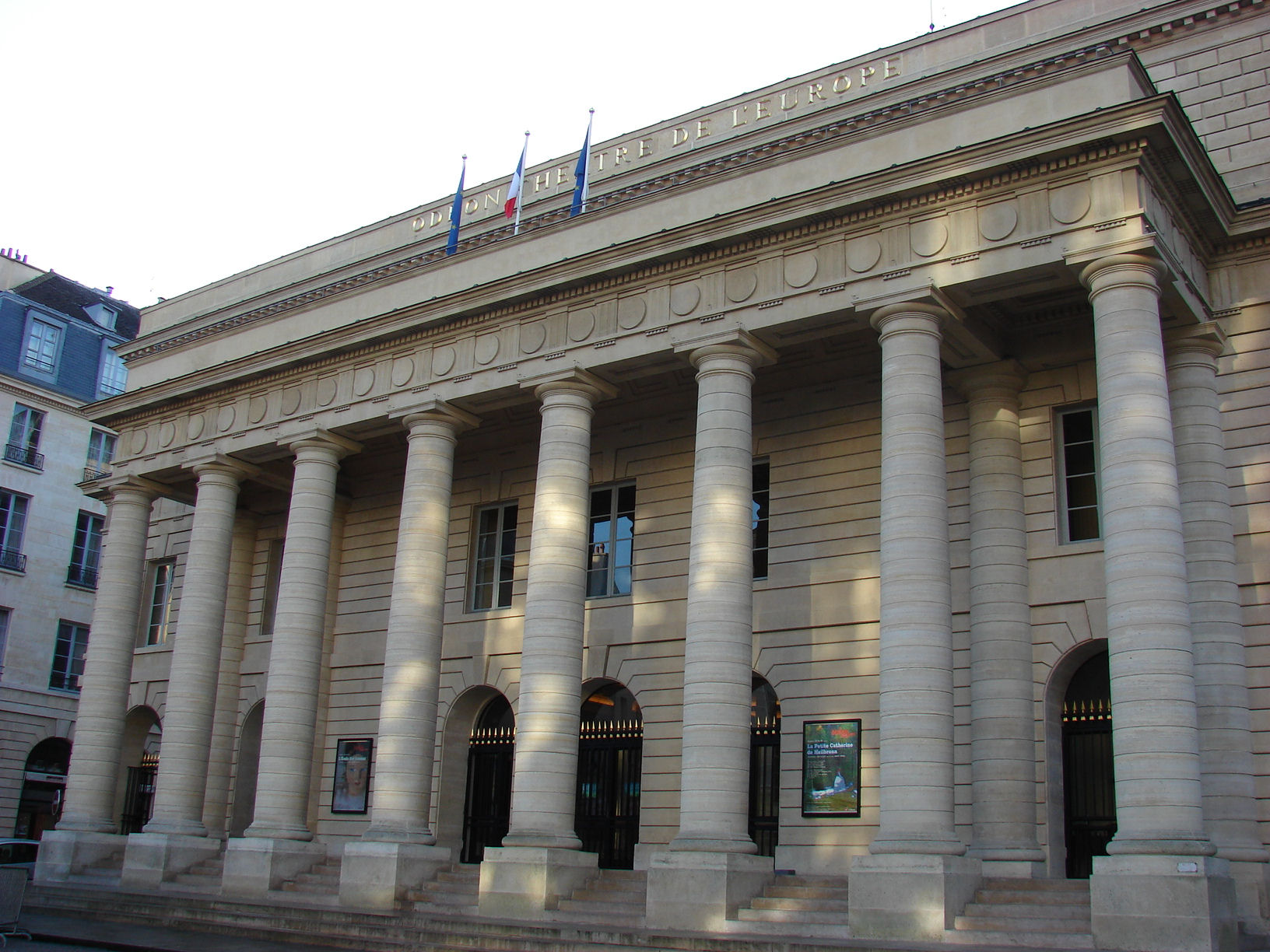 Théatre de l'Odéon
© Discover Paris!
In the 1960s, the African diaspora in Paris was drawing the attention of French audiences for multiple reasons. By 1961, after bloody wars in Indochina and Algeria, France granted independence to its former colonies. This was a time of hope for African people on the continent and those who had emigrated to France, as well as a time of uncertainty and promise for the future of the new nations. In addition, the world's attention was drawn to the United States as the civil rights movement threatened to tear the country apart. These were some of the reasons that French people were interested in the African diaspora and its cultural productions like Funnyhouse of a Negro.
Kennedy's play depicts the last moments of a woman named Sarah before she takes her own life. In these last moments, her sense of self is extremely fragmented, reflecting her experience as a woman of mixed (black and white) race in the United States. Her work thus aligns with that of other black writers who connected race discrimination to its psychological effects in the African diaspora. Frantz Fanon, a writer and trained psychiatrist from Martinique, wrote about the dehumanizing effects of colonialism on the psyche of black people in his works Black Skin White Masks (1952) and The Wretched of the Earth (1961). Bessie Head, a Botswanian author, wrote A Question of Power in 1973. Her work depicts a woman's psychological trauma under the apartheid system in South Africa.
These writers were connected through their works on three different continents. Clearly, the psychological effects of racism and colonialism were felt in Africa and among members of its diaspora.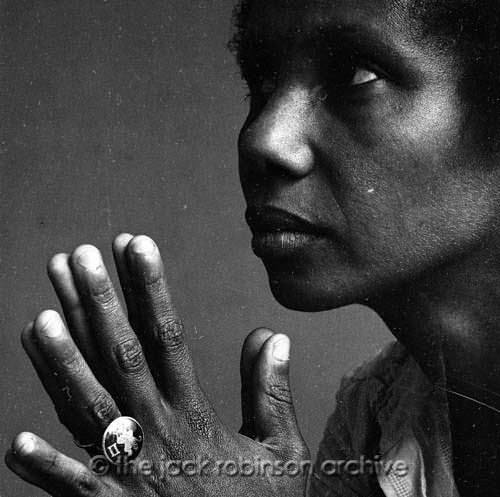 Adrienne Kennedy
Photograph by Jack Robinson, the Jack Robinson Archive, LLC; www.robinsonarchive.com
The director of the adaption of Funnyhouse was Jean-Marie Serreau, a Frenchman who was known for his collaborations with African diaspora artists such as Aimé Césaire from Martinique and Kateb Yacine from Algeria. Serreau was the second director of Les Griots theater company, which was founded in 1956 by a number of artists of African origin, including a Haitian actress and musician named Toto Bissainthe. Les Griots included actors from the Caribbean and West Africa whose trajectories illustrate the transnational character of the African diaspora in France. It was the first theater company in France comprised of African artists.
Toto Bissainthe travelled to New York before coming to Paris. She first worked as a nurse's aide and studied agronomics before going on to play many roles in theater and in film. She had a musical career as well, playing at Madison Square Garden and Carnegie Hall.
Sometimes playing with Bissainthe was Akonio Dolo, a man of Senegalese descent who joined Les Griots as well. Only 2 years ago, in 2017, he performed in a one-man show based on the legends of the Dogon Valley in Senegal. Another Les Griots actor was Douta Seck, also Senegalese, who came to France to study on a scholarship from Lamine Gueye. Seck returned to Senegal in 1972 to develop theater there, and his legacy was honored in 2015 when a cultural arts center was named after him.
All three actors portrayed characters in Drôle de Baraque at Le Petit Odéon – Bissainthe played Sarah, Dolo played Jesus, and Seck played Lumumba.
The production, plot, and people involved in Drôle de Baraque in 1968 Paris reflect the complexity of the African diaspora in France. The people involved came from all over the world: the Caribbean, the United States and Africa. Artists, writers and intellectuals, they were mobile and lived transnational lives. They crossed paths in Paris, some for only a short time, others for a lifetime.