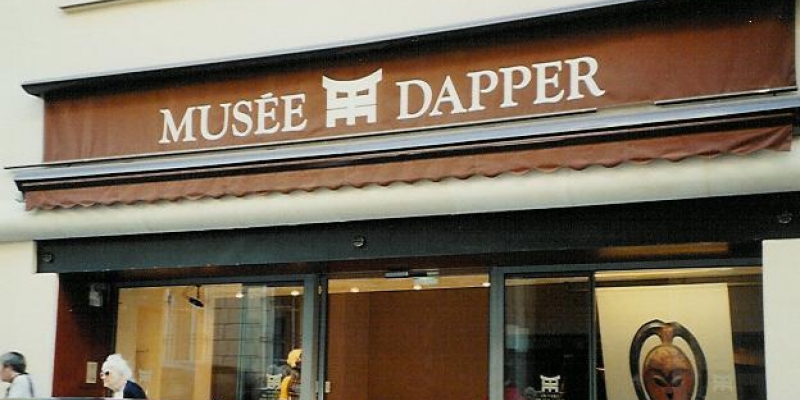 Thursday, September 22nd, 2022
The Dapper Is Alive and Well
Cover image: Dapper Museum - façade
© Discover Paris!
When I walked past the French antique store on rue Malebranche in the 5th arrondissement last week, I saw the African relic pictured below in the shop window.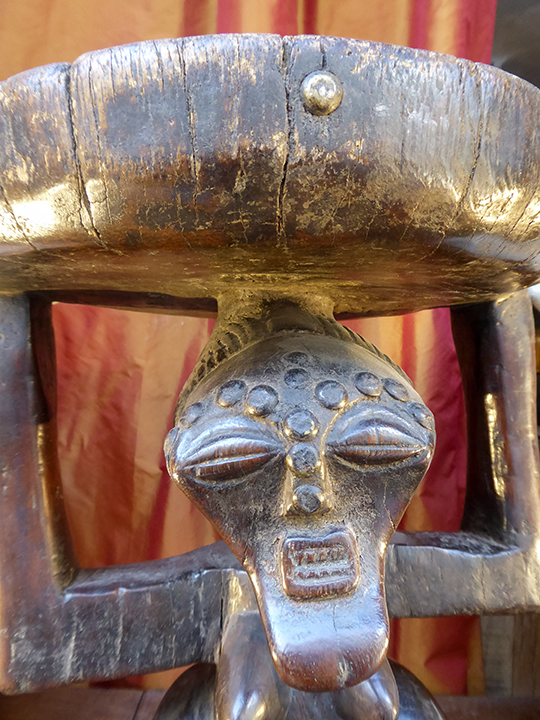 African relic at French antique shop
© Entrée to Black Paris
Though it is not uncommon for me to see such pieces in storefront windows, for some reason, the sight of this one made me think of the defunct Musée Dapper.
The museum closed several years ago, and in 2020, I published an article called "Remembering the Dapper Museum" that presents links to several articles about exhibitions and events held there.
However, the Dapper Foundation is still alive and well. It organized an exhibition at the Dakar Biennial in May 2022 and its Website presents the work of 52 contemporary artists, most of whom are from Africa.
If you read French, you'll appreciate the wealth of information about African art, African and other artists, past exhibitions, and the Foundation itself on this site. There is a mini-dictionary called Lexidapper at the bottom of the home page, which provides definitions and brief explanations of terms encountered during the exploration of African art. You'll even find e-books that you can download at no charge.
If you don't read French, you can still lose yourself in the images of the antiques that are part of the Foundation's collection and works created by contemporary artists.
Begin your exploration at the Website's home page, which you can find HERE.
Enjoy!