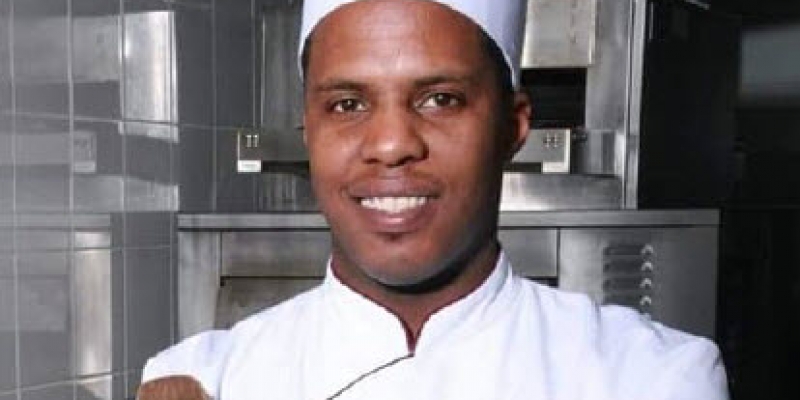 Thursday, October 8th, 2020
Chef Ludovic Robar to Lead Groundbreaking Training in Creole Cuisine
Cover image: Chef Ludovic Robar, Chair of the Cercle Gastronomique des Chefs Créoles
Image courtesy of the Académie de l'Art Culinaire du Monde Créole
Chef Ludovic Robar has followed an extraordinary path to arrive at his current status as Director of Training at Paris' renowned hospitality and catering high school, Lycée Jean Drouant.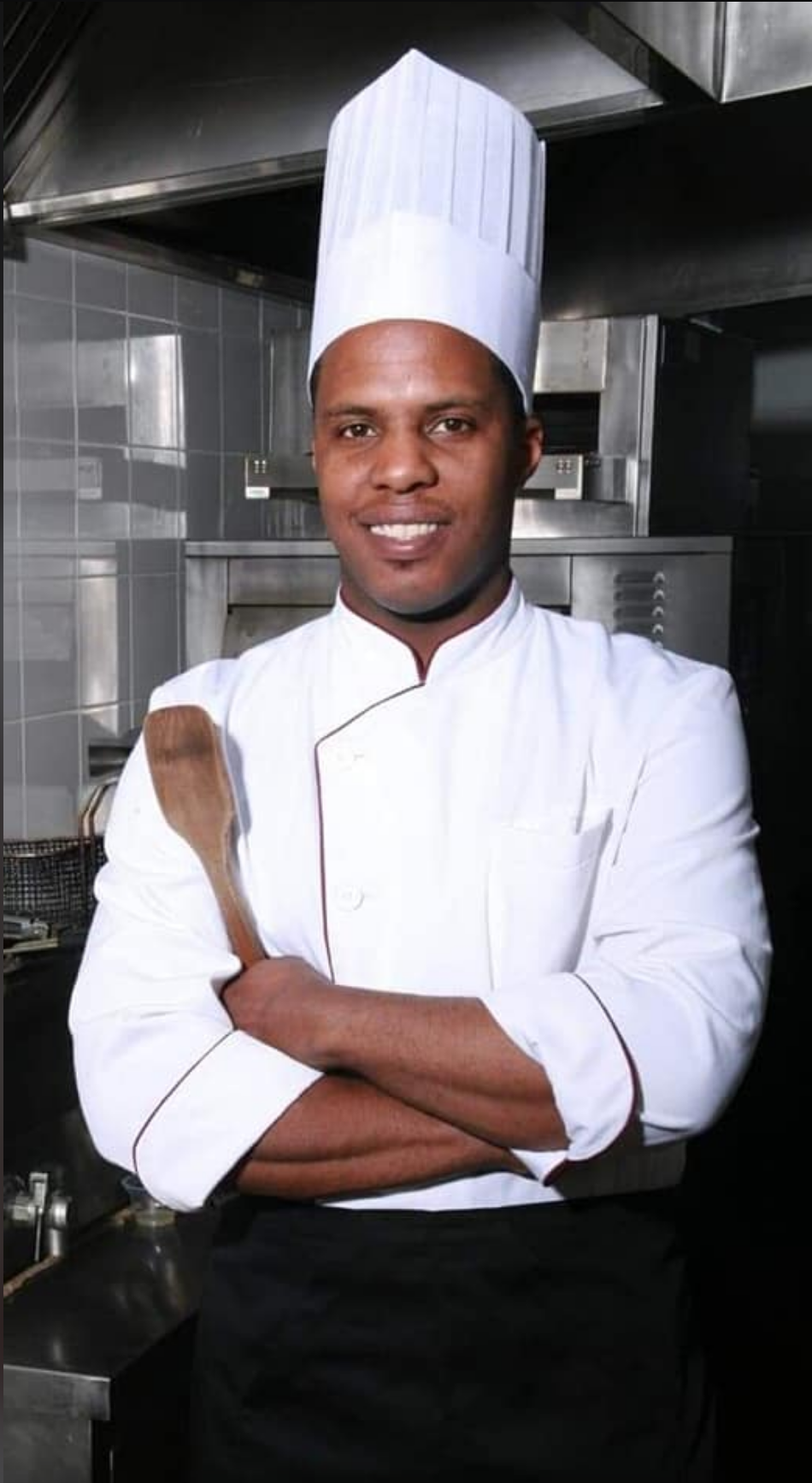 Chef Ludovic Robar
Image courtesy of l'Académie de l'Art Culinaire du Monde Créole
A 39-year-old native of Martinique, Chef Robar holds a BTS Hôtellerie-Restauration (Bachelor's Degree in Hospitality and Culinary Management). During an internship undertaken to obtain his diploma, he discovered China and all its cultural diversity. He began his culinary adventures in Beijing during the 2008 Olympics and worked with other international chefs there for several years as a Chef de Cuisine and a Chef Pâtissier (pastry chef) in various luxury hotels.
Upon returning to France, he taught at the Lycée René Auffray in Clichy (a Paris suburb) before being named Director of Training at Jean Drouant.
Robar chairs the Cercle Gastronomique des Chefs Créoles (Gastronomic Circle of Creole Chefs), an organization of Creole and non-Creole professional men and women in the hotel, catering, events, and culinary arts sectors of the hospitality industry who share the desire to develop their businesses, their skills and their professional networks. The Cercle was founded by the Académie de l'Art Culinaire du Monde Créole (Academy of Culinary Art for the Creole World) in 2016 and the first members were introduced to the public at the 3rd annual award ceremony hosted by the Académie.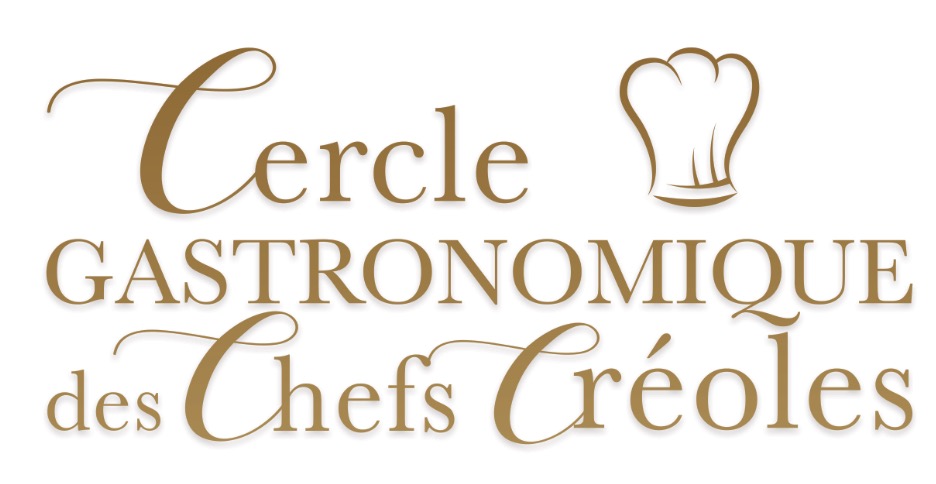 Fluent in French, English, and Creole, Robar has been selected by the Académie to provide the first-of-its-kind virtual culinary course in French and Creole cuisine for high school students at the Marion P. Thomas Charter High School of Culinary & Performing Arts in Newark, NJ. Students will interact with Chef Robar and other chefs from the Circle for several video conference sessions that will prepare them for a study abroad trip to Paris, during which they will receive live instruction at Lycée Jean Drouant.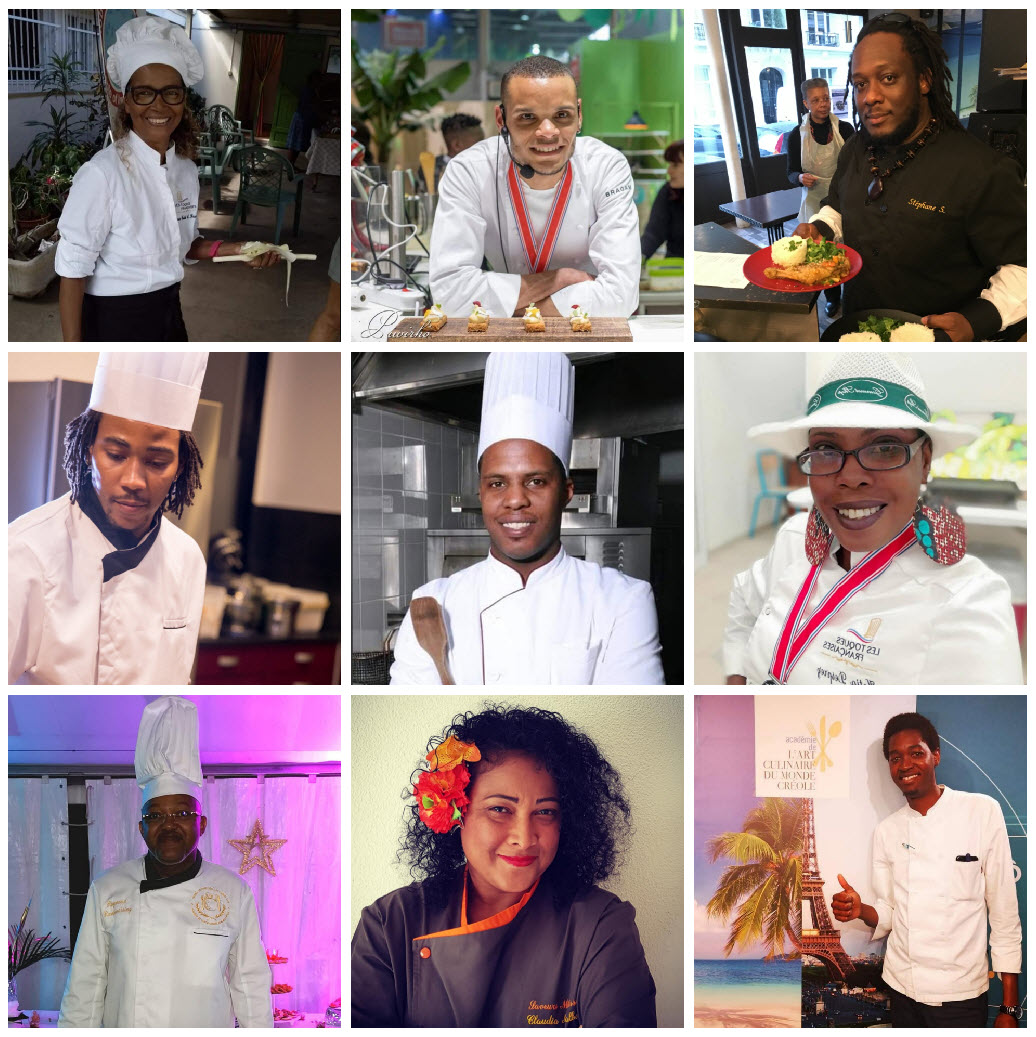 Members of the Cercle Gastronomique des Chefs Créoles
Top row (L to R): Marie-France Grain-Galet, Jérôme Bertin, Stéphane Sorbon
Middle row (L to R): Yannick Artigny, Ludovic Robar, Katia Desprez
Bottom row (L to R): Raymond Rambinaising, Marie-Claudia Nalbanti Lebeau, Frédéric Cadran
Images courtesy of l'Académie de l'Art Culinaire du Monde Créole
Serendipitously, Jean Drouant High School was built on the ground where Auguste Bartholdi's studio was once located. Bartholdi was the French sculptor who created the Statue of Liberty, and Lady Liberty surveyed the rooftops of Paris from this spot prior to being shipped overseas to take up permanent residence in New York Harbor.
Marion P. Thomas Charter School (MPTCS) is the largest independently-operated free public charter school in Newark, NJ. Established in 1999, it is one of the only minority-led charter schools in Newark, reflecting both its student population and the community it serves. Since its inception, MPTCS has grown from four classrooms to three campuses and now serves 1,500 students from pre-kindergarten through the 12th grade.
Fundraising to support this groundbreaking training is already underway. CEO Emeriti Karen Thomas raised over $7500 during August 2020 to kick off the initiative. ETBP contributed to the effort by providing a private, customized Black Paris walking tour of the Montparnasse district, which Thomas livestreamed to solicit donations for her Facebook fundraiser.
One of our stops was La Créole, a longstanding fixture on Paris' Creole restaurant scene.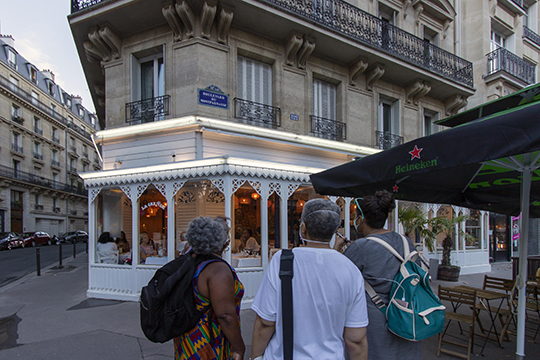 At La Créole
© Entrée to Black Paris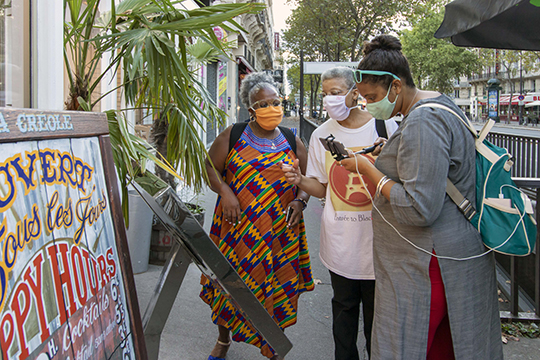 Looking at the menu at La Créole
L to R: Karen Thomas, Monique Y. Wells, Monique Callender
© Entrée to Black Paris
Chef Robar will begin the multi-year training program by introducing MPTCS students to the Creole world, Creole cuisine's place in French gastronomy, and the distinctions between French and Creole cuisine. He will go on to teach the students about the origin, history, and nutritional value of ingredients commonly used in Creole cuisine, and he and other chefs from the Circle will demonstrate how these ingredients are used in French and Creole cuisine.
Lessons will be conducted remotely and in real time. Once students can return to school for in-person learning, Chef Robar will preside over video masterclasses where students will actively prepare the dishes he presents to them.
This program also presents an opportunity for French students at Lycée Jean Drouant and U.S. students at MPTCS to participate in an exchange that will enrich both groups through learning each other's language and comparing and contrasting their culinary cultures.