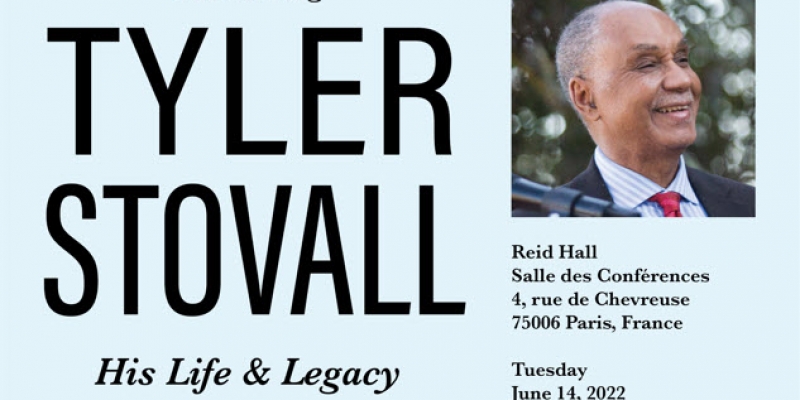 Thursday, June 16th, 2022
Celebrating the Life and Legacy of Tyler Stovall
Cover image: Announcement for Tyler Stovall memorial event (detail)
On the evening of Tuesday, June 14, approximately 70 people gathered at Columbia Global Centers | Paris to celebrate the life and legacy of Tyler Stovall.* Twenty additional people attended the event via Zoom.
Stovall (1954-2021) was a distinguished historian and respected writer. He worked his way up through academic ranks at several colleges and universities to eventually serve as dean of the Undergraduate Division of Letters and Science at the University of California, Berkeley, as well as dean of the Humanities Division and professor of history at the University of California, Santa Cruz. At the time of his death, he was Fordham University's dean of the Graduate School of Arts and Sciences.
First on the order of events for the evening was a screening of the video documentary Myth of a Colorblind France (Documentary Arts, 2020). Stovall figures prominently in director Alan Govenar's exploration of this topic, appearing on screen and providing audio commentary to discuss multiple aspects of the African-American presence in France.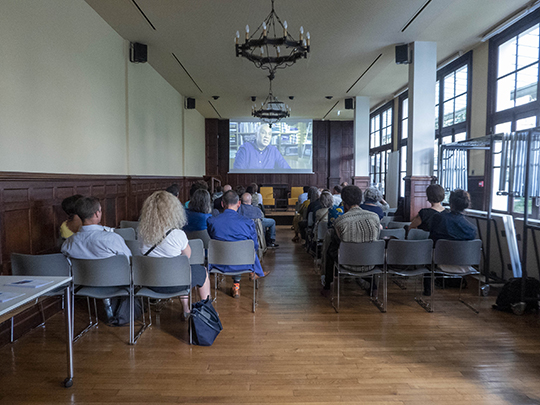 Audience watching Myth of a Colorblind France
© Entrée to Black Paris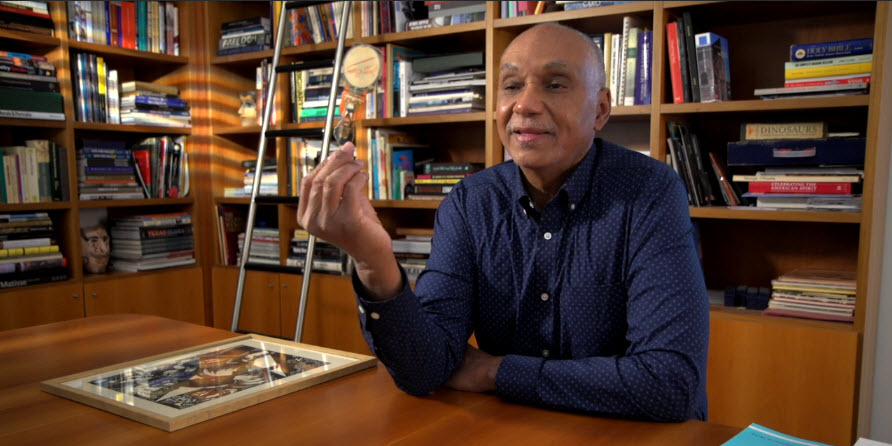 Screenshot of Tyler Stovall in Myth of a Colorblind France
© Entrée to Black Paris

After a brief pause, during which beverages and canapés were served, Professors Jennifer Boittin and Fred Constant called participants together for the second part of the evening. This was devoted to testimonials and performing arts tributes to Stovall.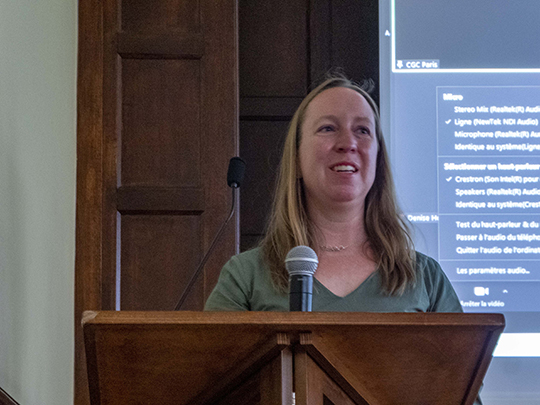 Jennifer Boittin
© Entrée to Black Paris

Fred Constant
© Entrée to Black Paris

Two virtual tributes were the first to be heard. Though Stovall's widow and son were unable to attend the live event, his widow – Dr. Denise Herd – spoke lovingly about him via Zoom. Her remembrances were followed by a pre-recorded statement by Florence Ladd, Director Emeritus of the Bunting (Radcliff) Institute of Harvard University.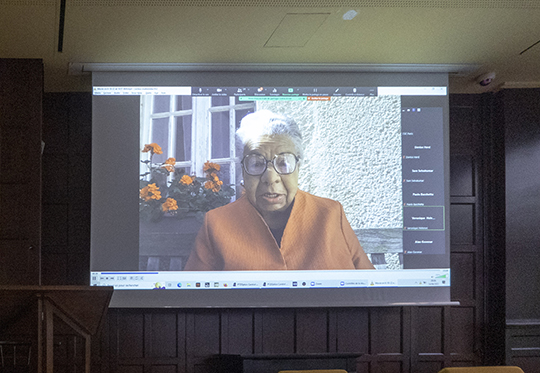 Florence Ladd
© Entrée to Black Paris

Participants were then treated to a live, 10-minute reading from Stovall's Paris Noir - African Americans in the City of Light by award-winning writer and cultural critic, Jake Lamar.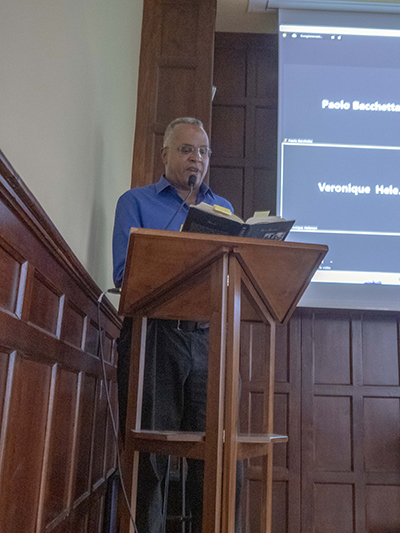 Jake Lamar reads from Paris Noir
© Entrée to Black Paris

Personal friends and colleagues took turns recounting anecdotes and sharing their feelings about having known and/or worked with Stovall. Many made reference to his brilliant scholarship, and all spoke of his generous spirit.
James Cohen, who simply wanted to be recognized as Stovall's ami, shared many stories about their 40 years of friendship.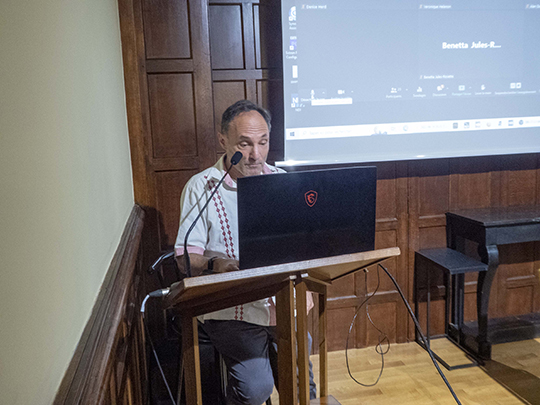 James Cohen
© Entrée to Black Paris

Performances by Simone Lagrand (poetry), Jaj (poetry and song), and Richard Allen (song) added powerful poignancy to the event. Jaj sang one song in Kréyol, which Lagrand translated into French.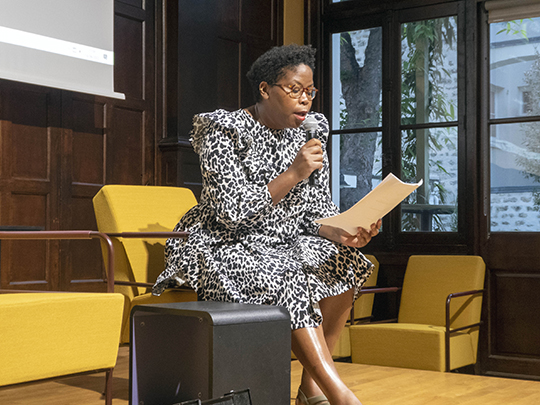 Simone Lagrand
© Entrée to Black Paris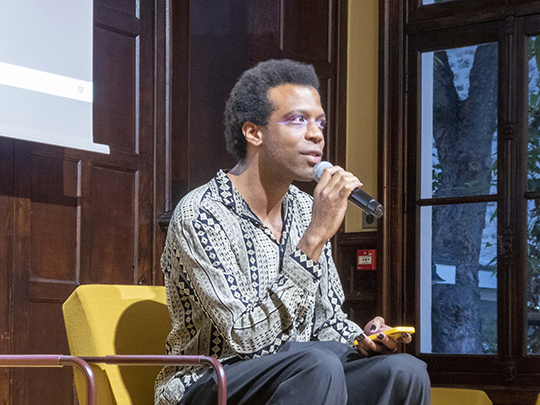 Jaj
© Entrée to Black Paris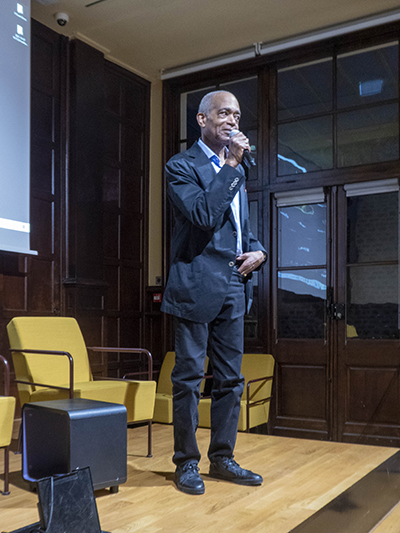 Richard Allen
© Entrée to Black Paris

Though technical difficulties prevented virtual attendees from fully appreciating the event, those who attended live were greatly moved by it. After the last performance, the crowd repaired to the garden to enjoy more refreshments and conversation before leaving the premises.
Rest in peace, Tyler!
Programs for memorial event
© Entrée to Black Paris

For me, history is the record not only of how things change, but how people make things change, how they act individually and collectively to create a better world.
~ Tyler Stovall
*The event was organized by Les ami.e.s. de Tyler Stovall (Friends of Tyler Stovall): Richard Allen, Jennifer Boittin, Fred Constant, Audrey Célestine, James Cohen, Sara Fila-Bakabadio, Franck Freitas-Ekué, Trica Keaton, Emmanuelle Sibeud, Sylvain Pattieu, and Monique Y. Wells.