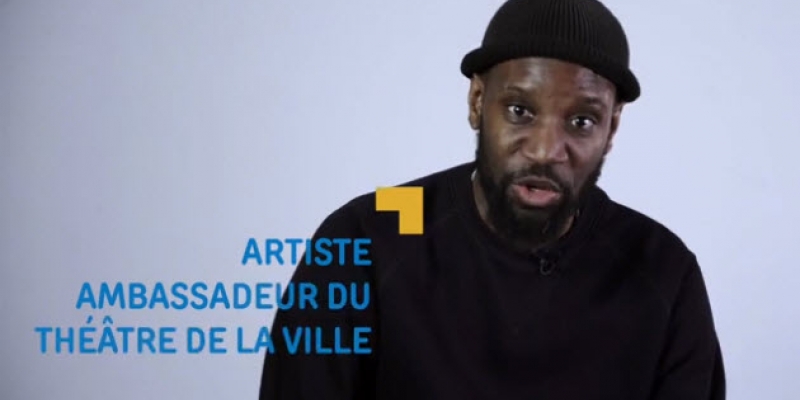 Thursday, September 19th, 2019
Blacks on Stage in Paris This Fall
Cover image: Screenshot of Abd Al Malik,
Artist Ambassador for the Théâtre de la Ville
Rehearsals began last week for the reading of Amazing Grace Is Yellow, a three-act play that will bring the life of painter Beauford Delaney to the stage at Columbia Global Centers | Paris at Reid Hall on October 16, 2019. In working with the all-black cast and playwright Silver Wainhouse, I realized how seldomly I report on blacks in stage performances in this blog. I decided to change that today.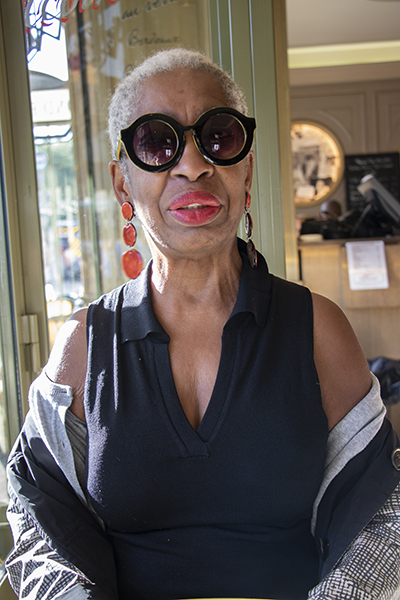 Silver Wainhouse
Playwright for Amazing Grace Is Yellow
© Entrée to Black Paris

ELEPHANT MAN
Joey Starr will star in Bernard Pomerance's Elephant Man next month. The original Broadway production of this play won several awards, including three Tonys, in 1979. Starr portrays John (Joseph) Merrick, the extremely deformed protagonist of the story. Béatrice Dalle (Starr's former life companion) will play Mrs. Madge Kendal, the actress who befriends Merrick. The play will be staged at the mythic Folies Bergère theater from October 3-20, 2019.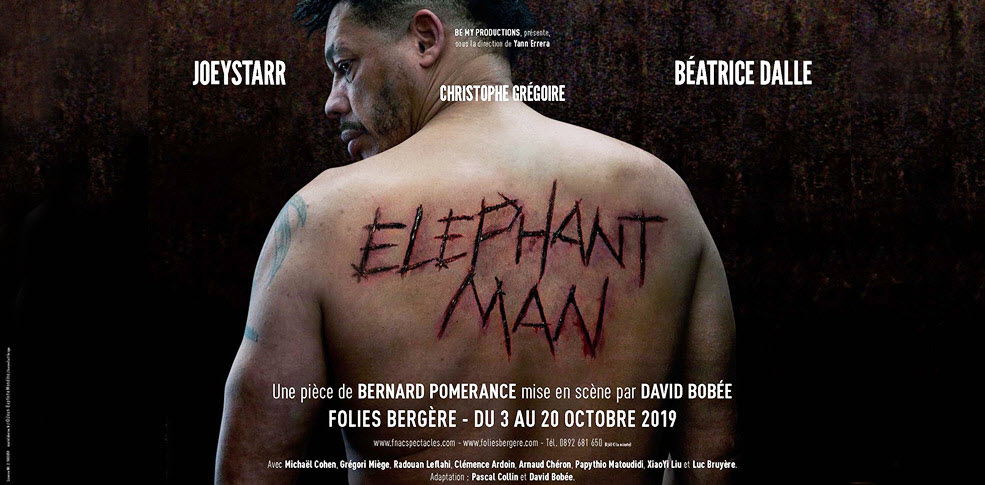 Flier for Elephant Man
Starr is a rapper and actor who, for the past several months, has recited a selection of speeches in support of human rights made by historic and contemporary French cultural icons in spaces as diverse as the Gare Saint Lazare waiting hall and the Assemblée Nationale. He read the part of James Baldwin in the French version of Raoul Peck's documentary I Am Not Your Negro.
To obtain tickets to see Elephant Man, click HERE.
GHOST, THE MUSICAL

Claudia Tagbo is portraying psychic Oda Mae Brown in Ghost, the Musical, the stage rendition of the movie that became famous in the 90s. (Whoopi Goldberg played the role of Brown in the film.) The French theater production opened on September 15 and is scheduled to run through January 31, 2020.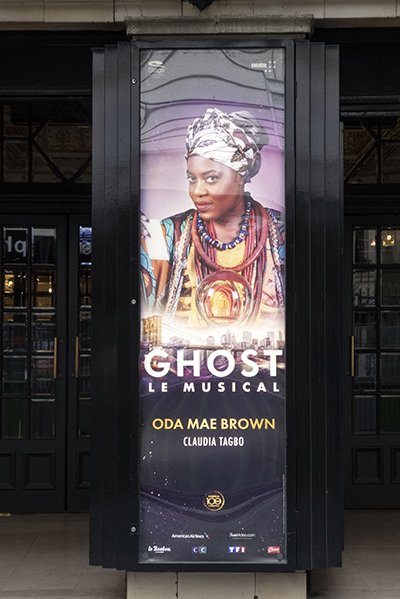 Billboard for Ghost Le Musical featuring Claudia Tagbo
© Entrée to Black Paris

Tagbo has performed in over 60 feature films, short films, and television shows. She is a stand-up comedian and has also performed in several theatrical dramas on stage, including Candide by Voltaire and Lucrezia Borgia by Victor Hugo.
To obtain tickets to see Ghost, Le Musical (in French with English subtitles), click HERE.
LES JUSTES
Abd Al Malik is a French rapper, singer-songwriter, writer and director who is serving as artist ambassador for the Théâtre de la Ville. As a director, he is bringing together actors, musicians, and a chorus of young amateurs to transform Albert Camus's play, Les Justes (The Just Assassins), into a musical tragedy. He combines theater with slam poetry, song, and instrumental music in this dramatic production, which will be performed from October 5-19, 2019.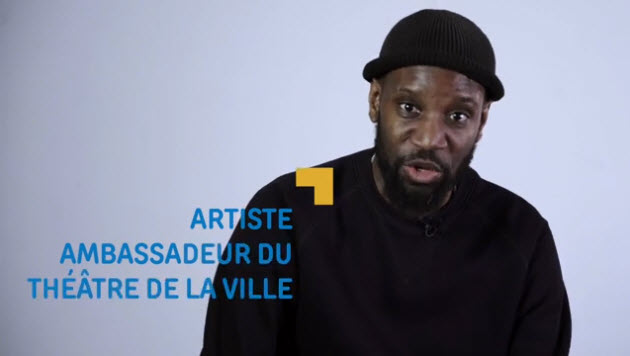 Abd Al Malik
Artist Ambassador for Théatre de la Ville
Screenshot from Théatre de la Ville promotional video
As artist ambassador for the theater, Malik is charged with organizing events and performances that will open the theater to the French capital, France as a nation, and the world. Earlier this year, he produced a weekend event that included reading of works by Camus, Aimé Césaire, Edouard Glissant, and other writers who inspired and encouraged him during his high school years. It also included recitals of Sufi poetry by him and famous French personalities such as Juliette Binoche and Jean-Claude Carrière.
To obtain tickets to see Les Justes, click HERE.
For information on attending Amazing Grace Is Yellow, watch the Entrée to Black Paris Facebook page and the Les Amis de Beauford Delaney blog. Details will be posted there as soon as they are available.