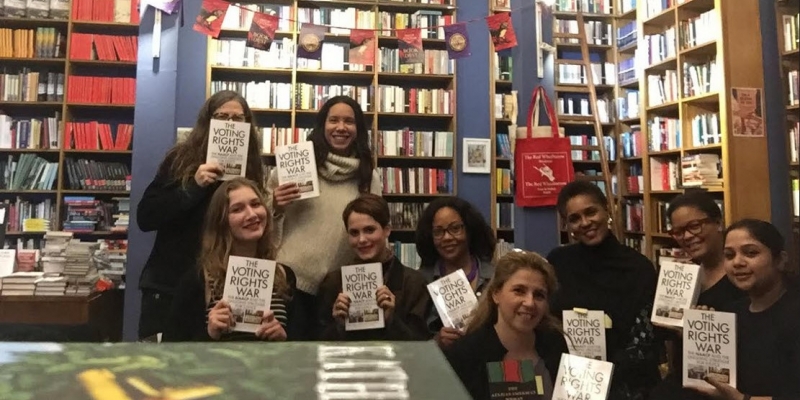 Thursday, December 19th, 2019
The Black Woman and Political Power: What She Taught the World
Cover image: December 12 gathering at the Red Wheelbarrow bookstore (detail)
Image courtesy of Gloria J. Browne-Marshall
On Thursday 12 December, at the Red Wheelbarrow bookstore across from the Luxembourg Garden, Gloria J. Browne-Marshall spoke to an inter-generational gathering of diverse women about "The Black Woman and Political Power: What She Taught the World."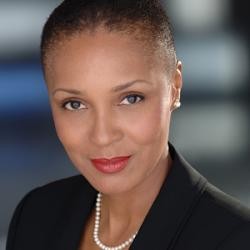 Gloria J. Browne-Marshall
Image courtesy of G. J. Browne-Marshall
That night, women from Eastern Europe, America, Canada, India and France shared thoughts and dreams triggered by the stories and history of Black women. They discussed historical Black female power, tenacity, creativity and courage.
Browne-Marshall is a writer, producer, radio host, syndicated columnist, and award-winning playwright. She is also a civil rights attorney and law professor who currently teaches classes in Constitutional Law, Race and the Law, Evidence, and Gender and Justice at John Jay College of Criminal Justice (CUNY). She has spoken on issues of law and justice in Ghana, Rwanda, England, Wales, Canada, South Africa and before the United Nations in Geneva.
Professor Browne-Marshall sits on the Executive Council (the Board) of the Association for the Study of African American Life and History (ASALH), which was founded by Dr. Carter G. Woodson in 1915. She is the chairperson of ASALH's 400th Commemoration Committee, which is charged with educating the U.S. and the global community about the arrival of Africans in the Virginia Colony in 1619.
On the evening of the Red Wheelbarrow event, Browne-Marshall read from two of her books, The Voting Rights War and The African-American Woman: 400 Years of Perseverance. The night began with her reading of her poem "Enjoying the Darkness." She then talked about political power -- beginning with African queens -- and journeyed through time to the present with discussion and excerpts from her play CLASS.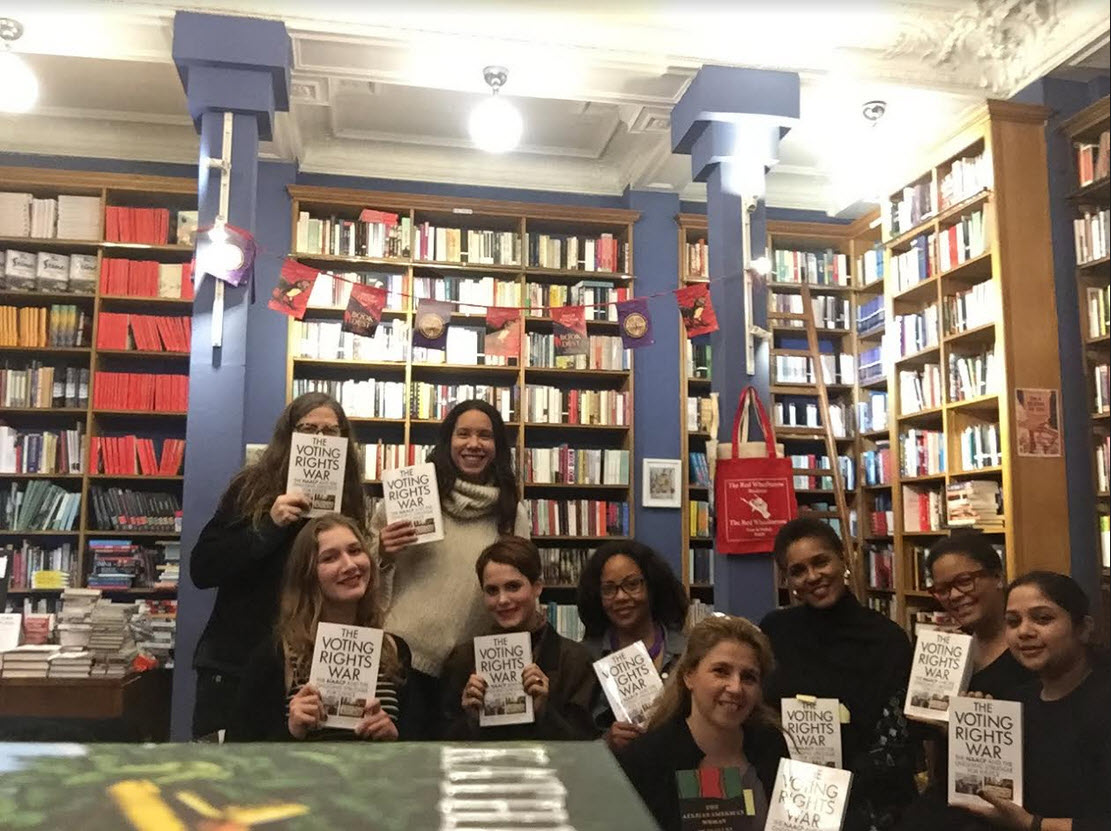 December 12 gathering at the Red Wheelbarrow bookstore
Image courtesy of Gloria J. Browne-Marshall
She said that "Despite the transit strike and heavy rain, it was a spiritual evening that ended, only reluctantly, well past midnight."
****************
Many thanks to Professor Gloria J. Browne-Marshall for sharing the details of her event at the Red Wheelbarrow for this final Entrée to Black Paris blog post of 2019. ETBP wishes you the happiest of holidays and looks forward to seeing you in the New Year!