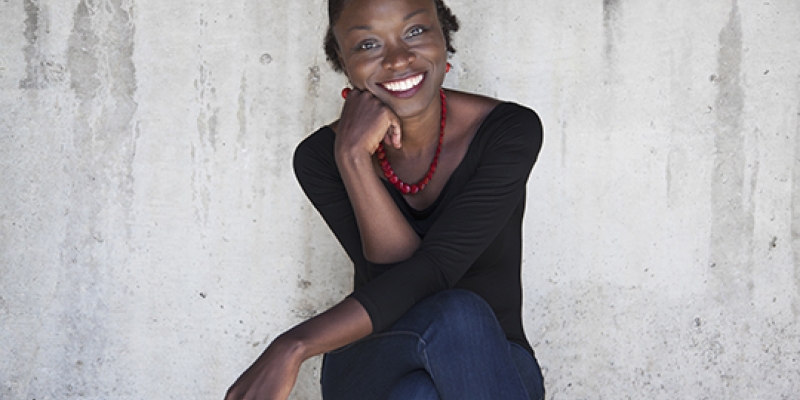 Thursday, December 20th, 2018
Black Paris Profiles II™: Echo Brown - Part 1
Cover image: Echo Brown (courtesy of Echo Brown)
I first met Echo Brown a few months ago after an initial exchange on Facebook. We got together at a neighborhood café and as we sipped our respective beverages, she recounted her life journey from Cleveland to Paris via Dartmouth College, NYC, graduate school at Columbia University, and the Bay Area.
When I heard Echo's story, I knew I wanted to share it as part of the Black Paris Profiles II™ series for the Entrée to Black Paris blog. Here's Part 1.
ETBP: Briefly share the personal and professional trajectory that brought you to Paris.
EB: I initially planned to move to Amsterdam, for a guy (thank God I didn't!), but then came to visit a friend in Paris and just had this feeling, in a spiritual sense, that I needed to come here. Little did I know, I would find a spiritual teacher within a week of moving here and end up doing some of the most life changing spiritual work of my life. So for me, it feels like I was called to Paris by forces bigger than me, as it definitely wasn't my first choice.
Regarding my professional trajectory, I'm a shamanic storyteller and a corporate trainer. I work all over Europe as a corporate trainer and am currently figuring out how and where to perform my storytelling around Paris.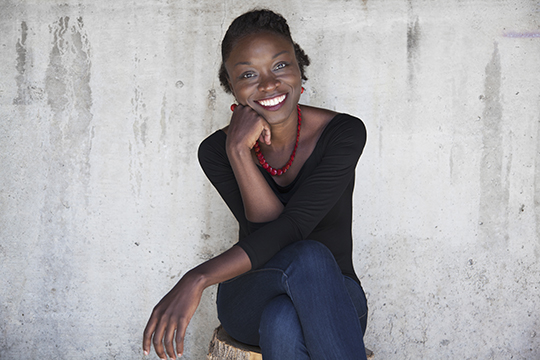 Echo Brown
Image courtesy of Echo Brown
ETBP: How long have you lived here?
EB: Unofficially, since May 2017. Officially, with a leased apartment, since January 2018.
ETBP: Your LinkedIn profile lists you as a storyteller, writer, actress … and diversity facilitator and corporate trainer. Are you pursuing all these professional activities here?
EB: I work all over Europe as a corporate trainer, though I've never worked for a French company. I still perform as a storyteller in the US, but haven't performed in Paris yet.
ETBP: Tell us about your book – Black Girl Unlimited: The Curious Wizardry of Echo Brown.
EB: Interestingly enough, the idea to write a young adult fiction book never would have occurred to me had Macmillan not approached me about writing one. Initially, I told them I wasn't sure I was interested (the nerve!) because I have "serious things to say," but about a week after I talked to them, the idea for the book came to me.
The book tells the story of how I was able to go from a deeply impoverished neighborhood and traumatic upbringing to Dartmouth. Instead of a memoir, however, I weave magic and fantasy through my experiences to elevate, uplift, and re-imagine the suffering I saw around me as a child. There are crack heads and wizards. There are oracles who can predict the future and heart shattering violence. It will be published through Macmillan in early 2020 if all goes well. I've already done FOUR re-writes this year alone. Book writing is not for the faint of heart.
ETBP: How did you land your publishing deal with Macmillan?
EB: They contacted me. One of the editors watched my TEDx talk and saw videos of my storytelling work and thought I would be a great person to write a young adult fiction book. My editor thought my voice would resonate with young people based on my past creative work. Thank god she did! Again, as I mentioned above, I never would have thought to write this had they not reached out to me.
ETBP: Your one-woman show, Black Virgins Are Not for Hipsters, could be described as a catharsis for you. You have dealt with your deepest, darkest, most personal experiences through writing it. How does this influence your life in Paris?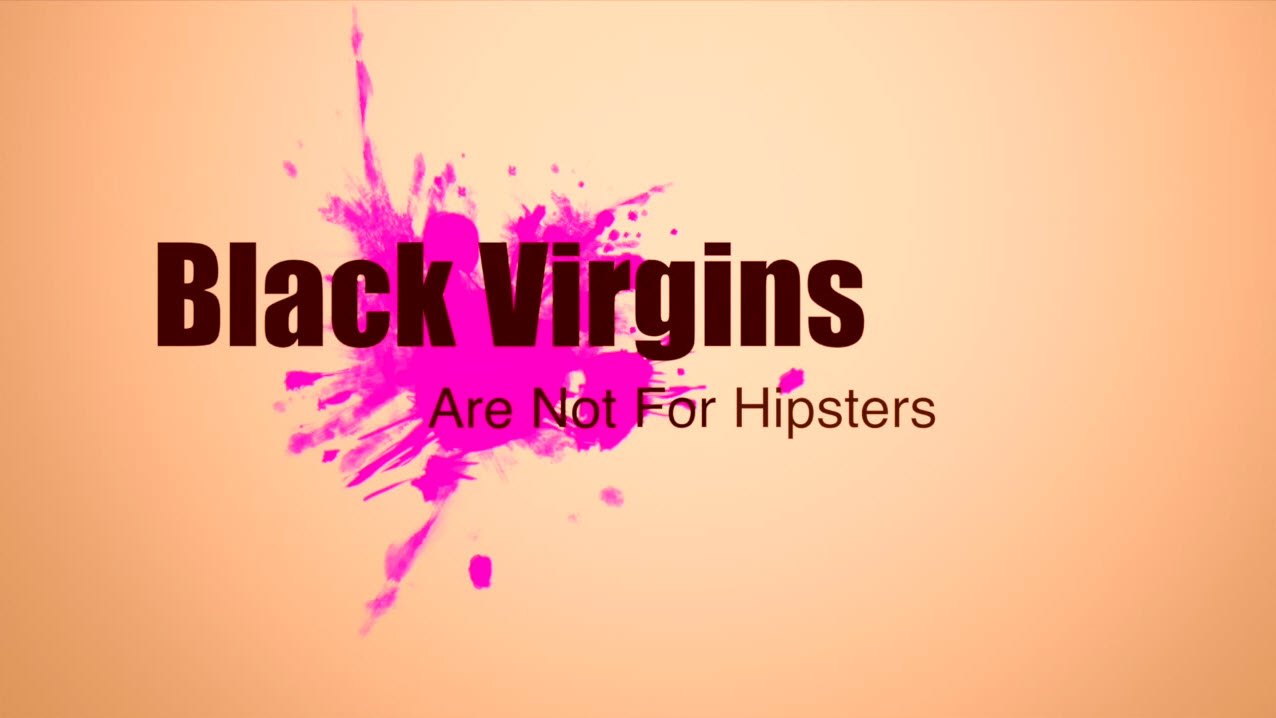 Screenshot from 2015 YouTube trailer
EB: I think the more you heal, the easier it is to withstand difficult environments. Paris for me, has been a very challenging environment to try and integrate into for many reasons: the language barrier, the general grind/roughness of the city, and the initial coldness of some of the people. Had I not done all of the spiritual/therapeutic work that allowed me to write and perform the show for thousands of people and had I not performed the show for 3 long years, Paris would have eaten my alive. I don't think I would be as strong as I am in terms of being able to find my way through Paris. In many ways, the show and previous personal work prepared me for the journey I am currently on in Paris.
ETBP: The premise of Black Virgins Are Not for Hipsters is bad dating experiences in the Bay Area. Your project, "Echo Dates Paris," would seem to be a follow up. What are your dating experiences like in Paris?
EB: Awful! Terrible! Dreadful! Does that sum it up, haha! One of the big reasons I moved to Paris is I thought dating would be easier for me here since dating for me in the Bay Area was like trying to find an uncontaminated cup of water in the desert. I initially tried dating on the apps, but I am wholly unable to participate in the general ridiculousness of modern online dating. I don't have the patience to play games or text endlessly without actually meeting up.
Now, I just ask out cute boys whenever I see them around. Turns out men are pretty simple and like to be asked out, although some of them are intimidated by my boldness. This strategy works better for me and I've had way more interesting dates then going through the apps. I find that men are generally a bit more open to me as a dark-skinned black woman then in the Bay, but there's also a lot of fetishizing of black skin/bodies here and in Europe in general; that has been frustrating to navigate.
ETBP: Is your performance called Grace: A One-Woman Show going to be similar to Black Virgins?
EB: No, Grace will be a tapestry of stories woven together by shamanic prayers and journeys. I've recently discovered that I'm a shamanic storyteller, which means what I do on stage is channel energy and create a space where emotional catharsis happens not only for me, but the audience as well. For example, I've had people tell me that they went home and cried for hours after seeing my show because it opened something inside of them.
With the discovery that I needed to integrate shamanic principles and practices into a new show, the idea for the show Grace was born. Shamanic work comes from Native American culture. My father was ¼ Cherokee (for real lol). His last name was Littlejohn. So I've always felt called to Native American spiritual practices.
ETBP: Where are you planning to stage it?
EB: I'm planning to open it in the Bay at the end of next year and then see after that. I don't have concrete plans yet as I'm not done writing it.
Come back next week for Part 2 of Echo's story!