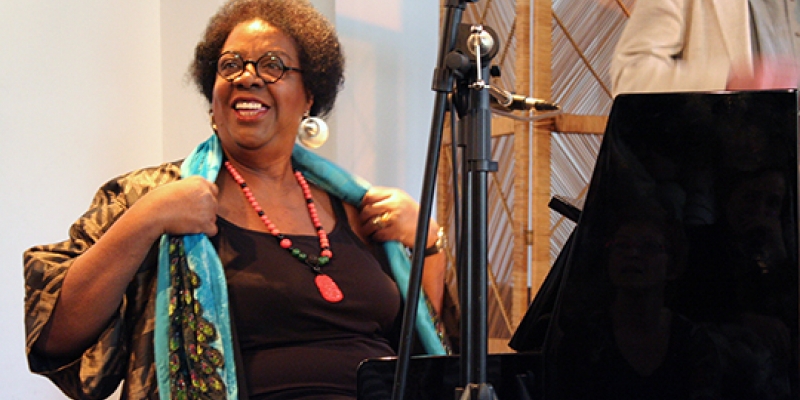 Thursday, May 10th, 2018
Black Paris Profiles™ Follow-up - Almeta Speaks
This week, we're featuring the Black Paris Profiles™ follow-up interview that Entrée to Black Paris intern and Fulbright Fellow Sonita Moss conducted with Almeta Speaks.
Black Paris Profiles™ Follow-up - Almeta Speaks
by Sonita Moss
Almeta Speaks is an artist and an academic, with both identities holding equal importance to her. Her music and scholarly pursuits have taken her around the world, from Canada to China to Mauritius and many countries in between.

The unifying theme of her work is story-telling.

It makes sense that Speaks is inclined to tell stories through her art; her surname is "Speaks." The moniker can be traced back to a distant relative from the mid-nineteenth century named "Adelphia Speaks." "Almeda" was her grandmother's name and "Alice" is the middle name that she chose for herself.

Raised in North Carolina as the oldest of eight children, Speaks made decisions about her fate from an early age, including her entrée into music.
"At 9, I fired my first music teacher. I begged my mom to let me take lessons and she said yes because I had always loved playing piano. It was 50 cents per lesson, which was a lot for my mother. But the teacher was reprimanding me for not looking at the music and she hit me on the hand with a pencil. So I told her that I didn't need a teacher and she left. I told my mom when she came home that I didn't want a teacher."
Speaks continued to sing blues and jazz and soul, influenced by some of the iconic black artists of the twentieth century:

"I was a mezzo soprano. [I sang] hymns, spirituals and some gospel, even though I was never that great at gospel, but I played it for my sister and her friends. I tended to admire Ella Fitzgerald, and also Nina Simone. But Ray Charles is my favorite singer in the world. Country and Western is the best that I've ever heard."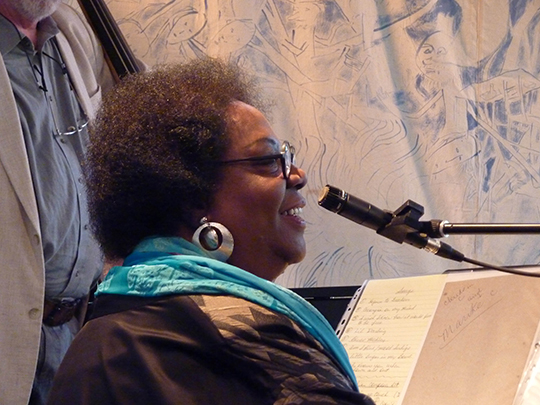 Singing at l'Atelier du Chaudron in Paris
© Entrée to Black Paris


Speaks graduated from high school at 15 and moved to New York, working as a nanny for several years. She also "gigged" in the evenings, paying for voice lessons on the side. However, academia had taken root in her consciousness.

"I've always wanted to be an academic because I was a smart child even though I felt peer pressure so I didn't get straight As. I got two Bachelor of Arts degrees in two and a half years, with one B. I deserved it because I didn't go to class, I always had to go to a gig – once I had to fly out to Utah. But I was number six in the entire University of California system in 1975."
Her twin passions for academia and art led to more performances, grants and awards to conduct research. She chose Paris as a locale to write a musical composition in 1997 with the support of an art grant. In 1999 she finished her Master's thesis, a sociological study on the marginalization of black women's contributions. She then enrolled in a doctoral program at the University of Toronto in the Higher Education program.
"The thesis sort of brought out a range of black women's experiences and made me think of how sociology asks these questions about women's equality. There is no time in history where black women could not find work. Black women labored and put a crack in the ceiling and white women stood on their shoulders to get through."
Speaks' passion for unearthing untold stories about Black women's history is part of the trail she has blazed. For years, she taught "The History of Black Music" at Ecole Polytechnique (Saclay campus) in Paris as a visiting professor. For her, scholarship and life experiences elucidated that gender inequality struggles are shaped by class and race.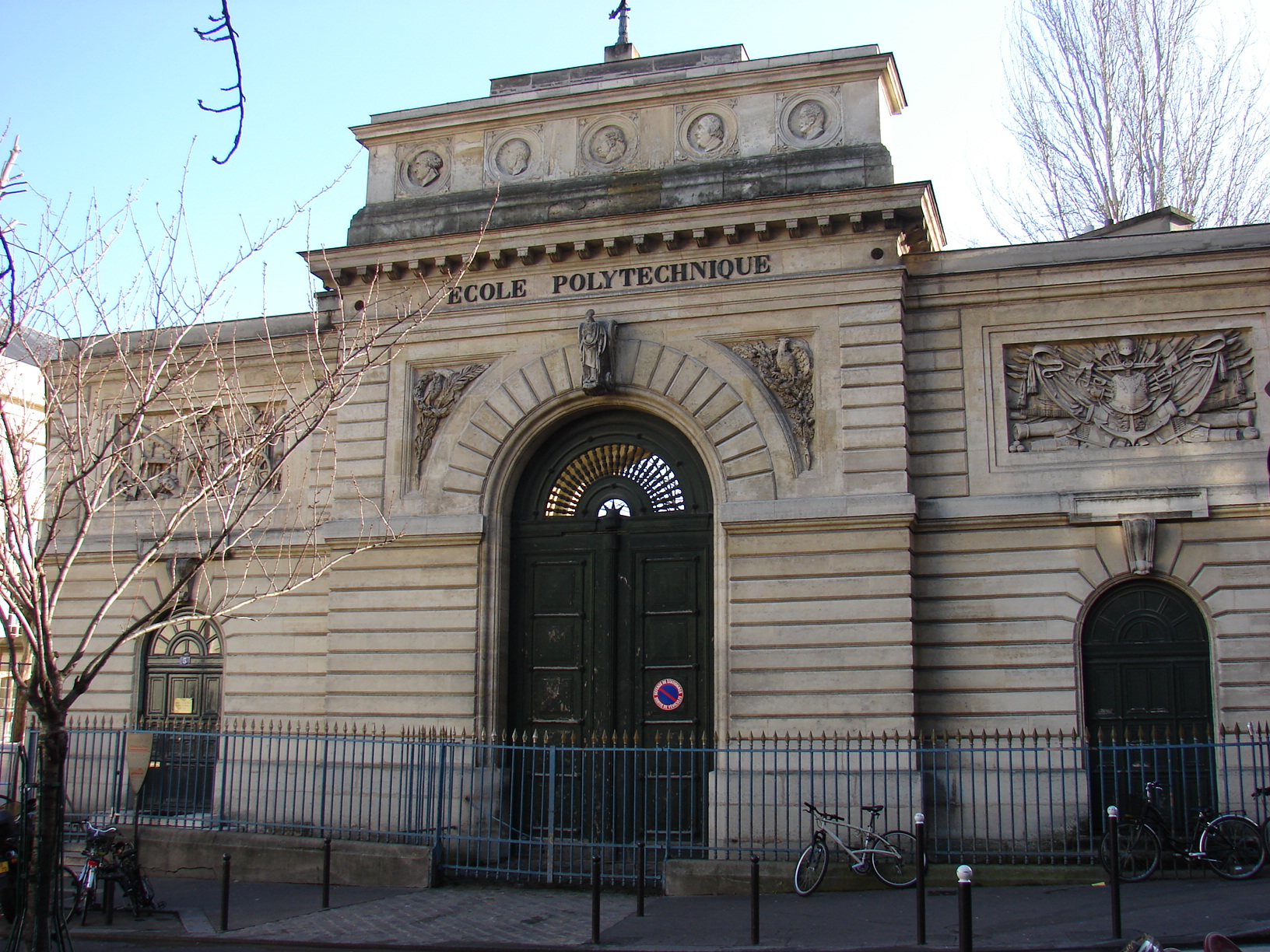 Ecole Polytechnique - Entrance to former Paris campus
© Entrée to Black Paris


"For white women, equality is wanting to be paid the same as their husband, father, brother. Black women just want to get paid. Black women are searching for husbands to take care of them, and by that I mean to be loved and appreciated for who they are. To support them in their dreams."
Mme Speaks has many stories left to tell. She is currently writing a memoir, which will detail her life and childhood, including oft-forgotten truths about life in the Jim Crow South.
"Not a lot of what is in my vitae represents me as a person. It'll be interesting to talk about growing up in the segregated South because while [music and scholarship] is important to me, I'm more than just my academic and musical life."
Although many imagine that the Civil Rights Movement was a lifetime away, it is merely two generations removed, and still very rooted for many Americans. Speaks recalls the terror that African-Americans lived under, in fear of the Ku Klux Klan and racist vigilante groups ready to violently harm perceived threats.

"Back in those days, you had ways that you had to act. Anyone coming from the North looking too good was expected to be a Communist, a union man, or both. Having that kind of reality was interesting to me because you didn't want to be stopped by the cops."
Speaks shared a fascinating story about her father's impromptu sit-in at a local Jewish department store. The store owners refused to give her father a refund for an ill-fitting garment:

"My dad decided he wasn't going home until he got his money, so he sat down. A deacon from the church came in, saw him, and they explained that he couldn't have a refund or exchange because he was black. The deacon went and got the Reverend, who sat down next to my father and the store-owner said, "What the hell are we going to do now?" And so he gave [my father] his money, and my father drove home. He was the first person I'd heard of who did a sit-in."
Speaks' "can-do" attitude has helped her shape a unique path. She shared her wisdom for young women seeking to forge their own path: "You need to do your research because there are many paths to pursue your dreams. But you have got to want it, and it won't be easy, but I specifically talk to Black women when I say that it won't be smooth as silk." In the coming years, expect an autobiography from Almeta Speaks, who will bear the title "Doctor" in front of her name after defending her doctoral dissertation.