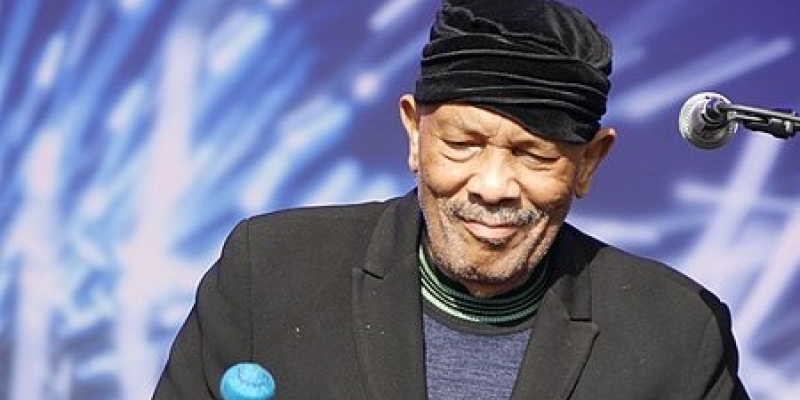 Thursday, December 9th, 2021
Black Paris Potpourri
Cover image: Roy Ayers at 2019 Glastonbury Festival (detail)
Photo by Edwardx - CC-BY-SA 4.0 International
This week, I'm sharing links to three Black Paris happenings - one (recently) past, one present, and one future.
Navigating "Noir"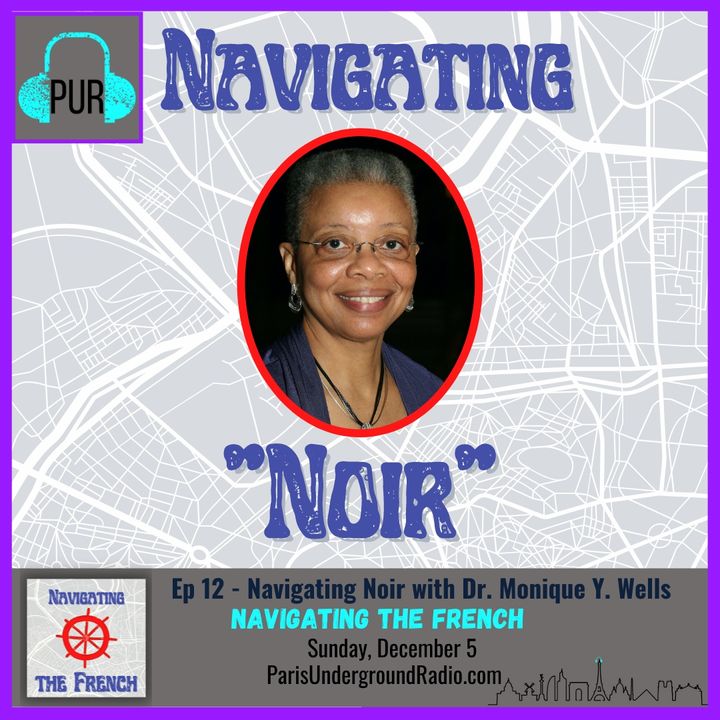 Emily Monaco recently interviewed me about the French aversion to referring to black people as "noir." We talked about lots of other things as well, from why Josephine Baker is so revered in France to the movement for justice for Adama Traoré.
Click here to listen! https://www.spreaker.com/user/14498309/navigating-noir-with-dr-monique-y-wells
Face to Face and Solo Show by Idris Habib
193 Gallery in the 3rd arrondissement is currently running two exhibitions that will be on display through December 31, 2021.
Face to Face has been mounted with the intent to "showcase a new generation of African-American artists." Works by the five artists featured in this exhibition speak to the necessity to confront the realities of racial inequality in the U.S. and in France. This group show also featured a large work by Kehinde Wiley.
Upstairs, the gallery has mounted a solo show of works by Idris Habib. They consist of portraits of anonymous black people that the artist says convey no particular context:
"My painting does not concern any theory or any -ism. There is no other content than the image and what it shows. There is no need for political messages. The lines themselves are visual proof of the energy and process we go through as people of color. "
193 Gallery
24 rue Béranger
75003 Paris
cesar@193gallery.com
Metro: République (Lines 3, 5, 8, 9, and 11)
Telephone: 06 03 70 78 26
Open from Tuesday to Saturday - 10 AM to 7 PM
Nubiquity of Roy Ayers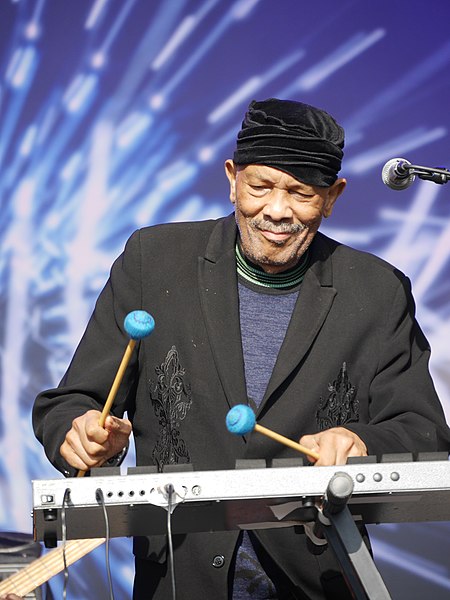 Roy Ayers at 2019 Glastonbury Festival
Photo by Edwardx - CC-BY-SA 4.0 International
The legendary jazz club New Morning is hosting a concert that pays tribute to vibrophonist Roy Ayers. They have invited the Parisian jazz funk combo Aldorande and his friends to celebrate "the craziest and most prolific period of King Ayers, between 1970 and 1985."
The concert will take place on Tuesday, December 14. Doors open at 8 PM and music begins at 9 PM. Tickets are 19,80€ - get them by clicking HERE.
New Morning
7 & 9, rue des Petites Ecuries
75010 Paris
Metro: Château d'Eau (Line 4)