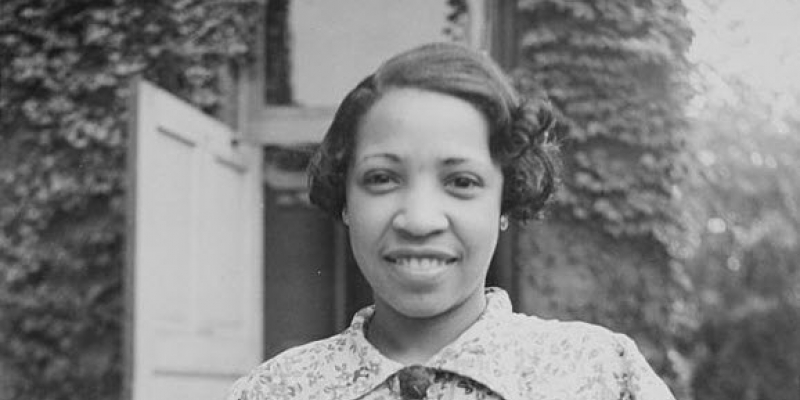 Thursday, May 9th, 2019
Black Paris - A Video Potpourri
Cover image: Loïs Mailou Jones in 1937
Image in the public domain
As I searched the Internet for information about Josephine Baker at the Colonial Exposition in Paris (May 6 - November 15, 1931), I came across several YouTube videos that present historical aspects of the African-American presence in Paris. Click on the images below to view a few selections (from two to eight minutes long) that I hope you'll enjoy!
Josephine Baker at the Casino de Paris
This silent film presents clips of Josephine Baker's performance in Paris qui Remue at the Casino de Paris. Paris qui Remue is the show in which Josephine performed what became her signature song "J'ai Deux Amours." It opened as France was preparing for the Colonial Exposition and used France's colonies as themes for the various acts in the show.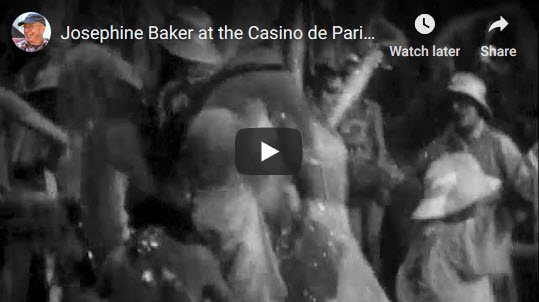 Harlem in Montmartre: A Paris Jazz Story
This excerpt from the PBS Great Performances documentary called Harlem in Montmartre: A Paris Jazz Story features Louis Mitchell, who I discuss at length during the Entrée to Black Paris "In the Shadow of Montmartre" walking tour.
A Great Day in Paris - Trailers
Michka Saal's film A Great Day in Paris began with saxophonist Ricky Ford's idea to bring American jazz musicians in France for a photograph in 2008 as a tribute to Art Kane's photo entitled A Great Day in Harlem, aka Harlem 1958. See the trailer that features the photo shoot here
and a second trailer for the film here.
Loïs Mailou Jones

In the first part of this video, Loïs Mailou Jones describes how sculptor Meta Vaux Warwick and composer Harry T. Burleigh advised her to go to Paris to pursue her career in art.