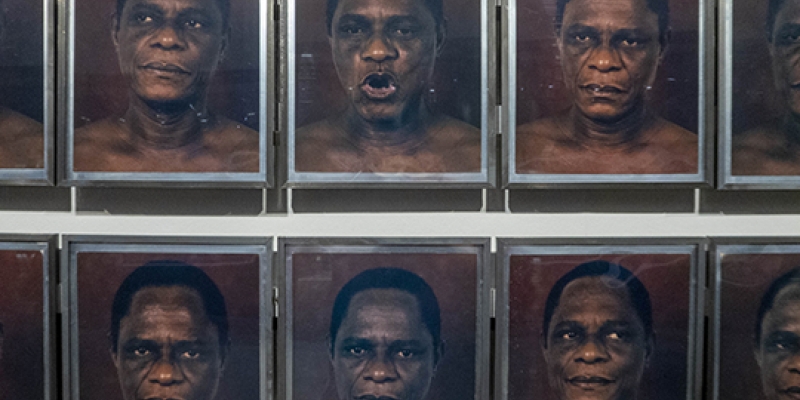 Thursday, March 10th, 2022
Black African Photographers Featured at the Maison Européene de la Photographie
Cover image: Polaroid self-portraits of Samuel Fosso
© Entrée to Black Paris
Through March 13, 2022, Paris residents and visitors can see two fantastic exhibitions of contemporary photography by black African artists at the Maison Européene de la Photographie (MEP).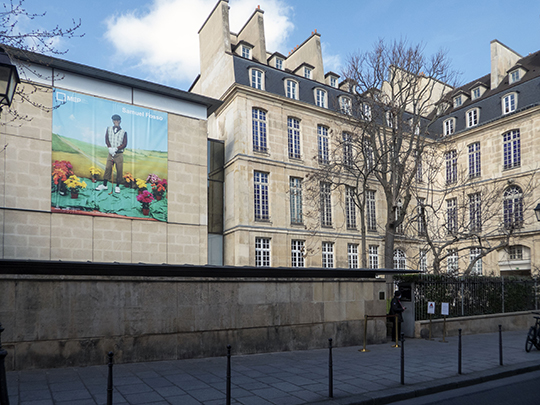 Maison Européene de la Photographie
© Entrée to Black Paris
PAMELA TULIZO - FACE TO FACE

Pamela Tulizo (born in the Democratic Republic of Congo) is the winner of the third edition of the Dior Photography and Visual Arts Award for Young Talents (2020).
Works from two of her recent shows are currently on display in the MEP studio: Double Identité, which defies the international portrayal of Africans in general, and African women in particular, as victims living in a perpetual state of hopelessness, and Enfer Paradisiaque, which was inspired by the Covid-19 pandemic.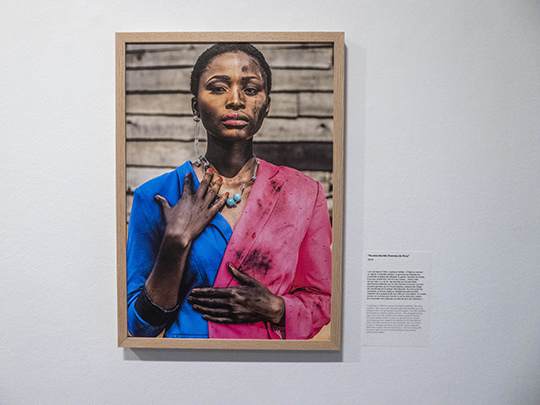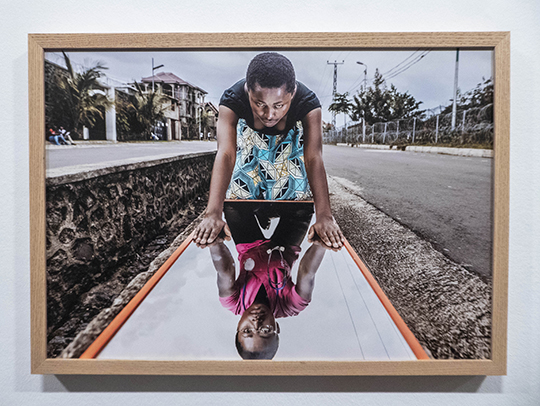 Double Identité (2019)
Photos © Entrée to Black Paris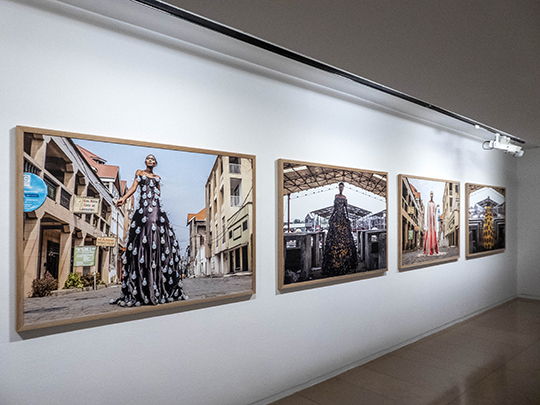 Enfer Paradisiaque (2021)
Photos © Entrée to Black Paris
An eight-minute video reveals what took place "Behind the Scenes" when Tulizo collaborated on Enfer Paradisiaque with fashion designers from CM Class in the city of Goma, Democratic Republic of Congo to create the gowns worn by her model.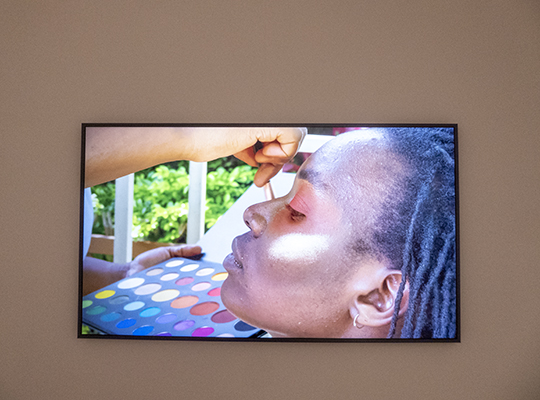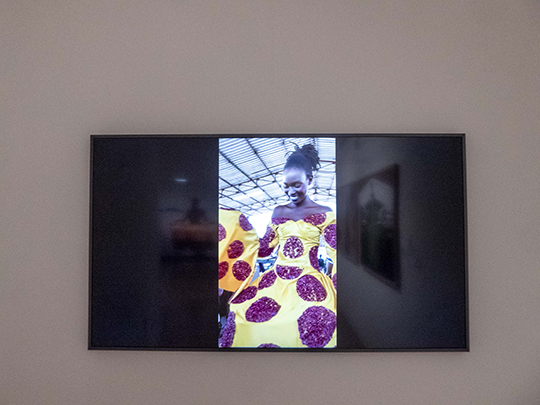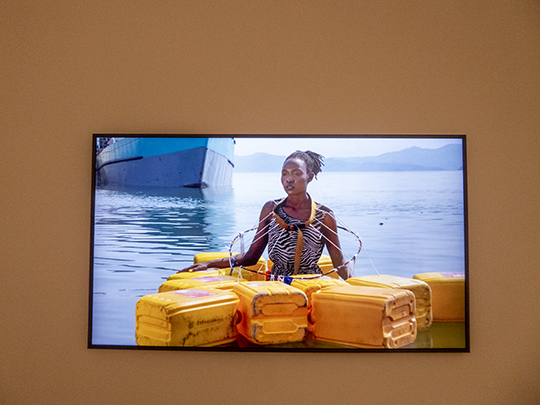 Images from "Behind the Scenes"
Photos © Entrée to Black Paris
A third series of four works that have no titles represents Tulizo's musings about the reaction of the citizens of Brussels to the first lock down of the Covid-19 pandemic, when people descended on stores in hordes to purchase toilet paper. (She found herself stranded in Brussels at the beginning of the pandemic.)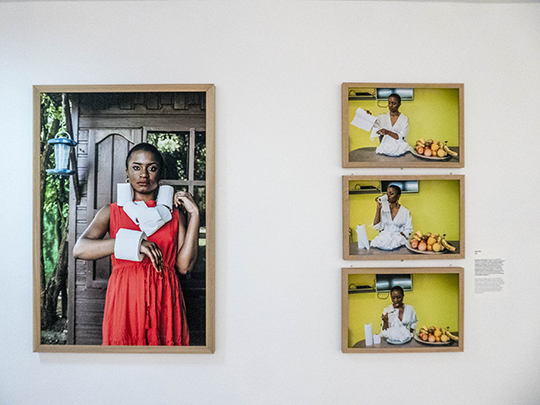 Four untitled works (2020)
© Entrée to Black Paris
The images in Double Identité would be compelling at any time, but I found them to be even more so because March is Women's History Month. The artist made the following statement (translated from French) about the photos she created for this series:
"Too often women who are vulnerable or are victims of rape or are refugees are those who get the media's attention rather than women who are full of hope. I wanted to bring this contrast to light, to show something beyond the poverty, violence, and misery."
SAMUEL FOSSO
This retrospective of Cameroon native Samuel Fosso is the major attraction at MEP. Two entire floors (the galleries) are devoted to this artist's work, which includes an incredible number of self-portraits that evoke wide ranging themes. A few of them are presented below.
I was particularly intrigued by an educational session being given to high school students by an MEP guide in the section of the exhibition entitled African Spirits. The guide passed out documents that displayed photos of African Americans who were instrumental in advancing civil rights in the U.S. alongside self-portraits in which Fosso emulated these figures.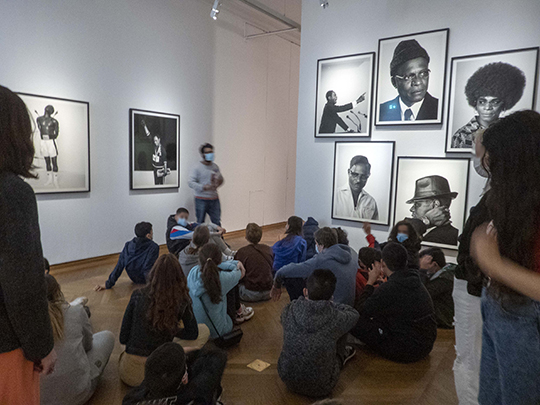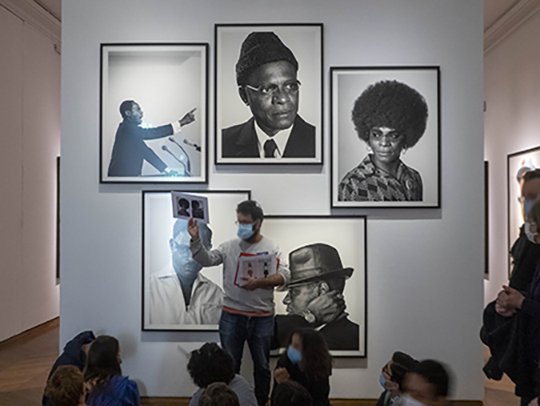 Students discussing works in the African Spirits section of the exhibition
Photos © Entrée to Black Paris
Color self-portraits in the section called The Black Pope are stunning.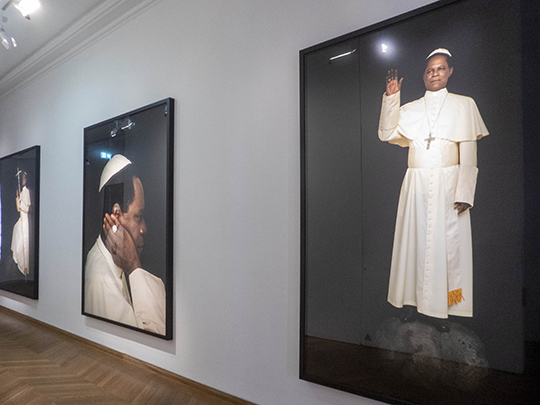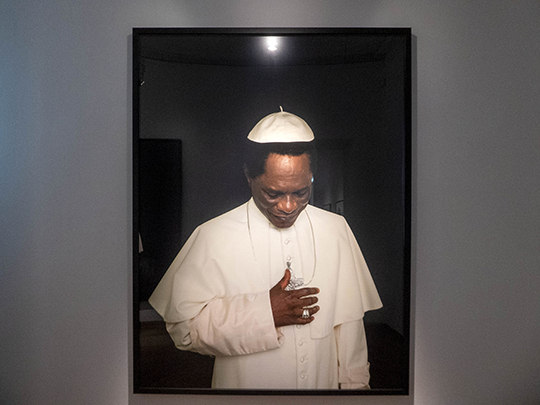 The Black Pope (2013)
Photos © Entrée to Black Paris
Fosso pays tribute to the African soldiers who fought on behalf of France in both World Wars in a show called Allonzenfans (2013).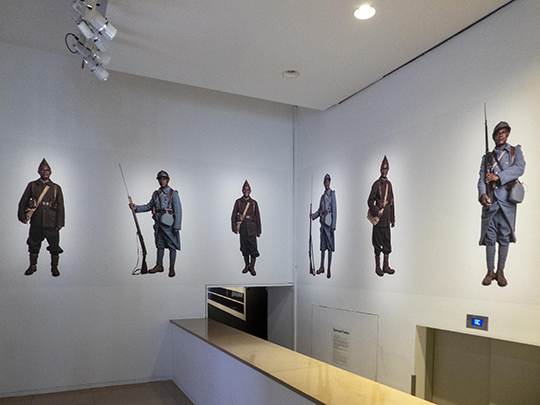 Allonzenfans (2013)
Photos © Entrée to Black Paris
The final room of the exhibition contains 666 large format Polaroid self-portraits of Fosso, each bearing a slightly different facial expression.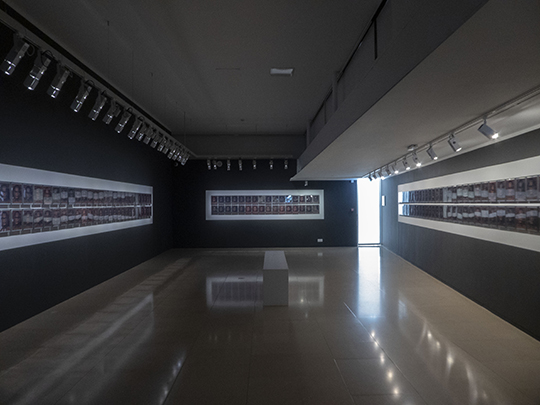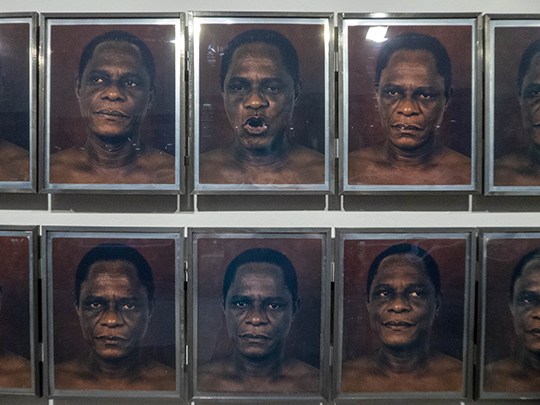 SixSixSix (2015-2016)
Photos © Entrée to Black Paris
Tulizo's and Fosso's shows are intriguing and compelling, and well worth the visit to MEP.
Maison Européene de la Photographie
5/7 rue de Fourcy
75004 Paris
Metro: Saint Paul (Line 1), Pont Marie (Line 7)
Hours: Wednesday and Friday - 11 AM-8 PM
Thursday - 11 AM - 10 PM
Weekends - 10 AM - 8 PM
Closed Mondays and Tuesdays
Entry fee: 10€ (full price)