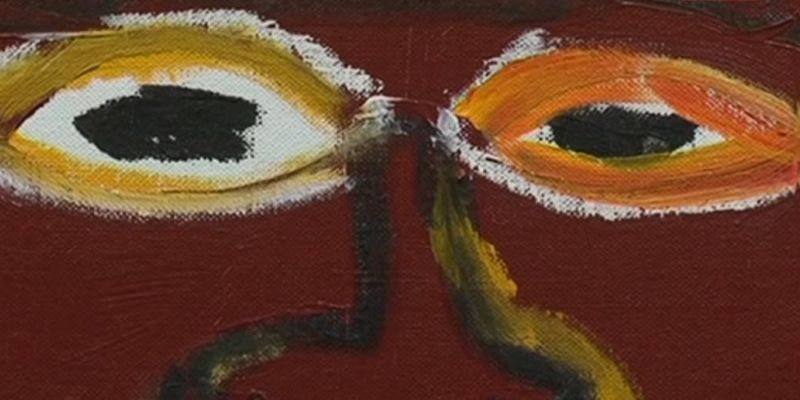 Thursday, August 30th, 2018
Basquiat in Paris
Header image: screenshot from video on 2010 Basquiat retrospective at the Musée de l'art moderne de la ville de Paris
The Internet is abuzz with announcements about the upcoming Jean-Michel Basquiat - Egon Schiele exhibition at the Fondation Louis Vuitton. It has been described as "the event of the fall season," "one of the blockbuster exhibitions for the end of the year," and "one of the most anticipated exhibitions of the end of the year."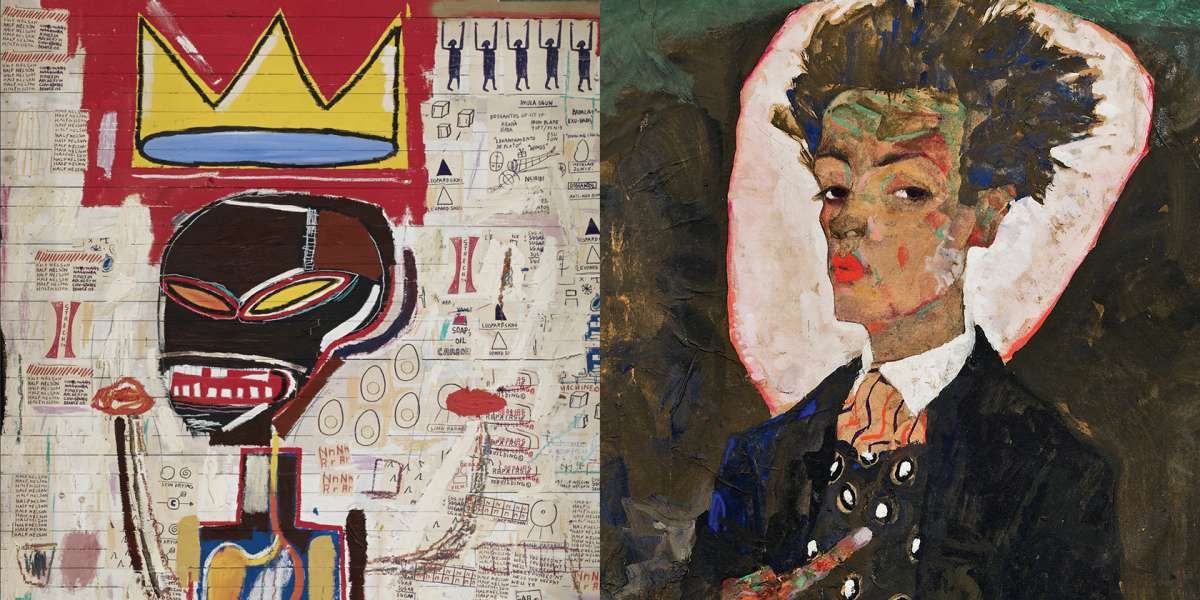 Promotional image for Jean-Michel Basquiat - Egon Schiele exhibition
Fondation Louis Vuitton
Fondation Louis Vuitton's Web page for the exhibition opens with the following statement about the two artists:
Both died aged 28. In under a decade, they became major figures in the art of their century. They are linked by their destiny and their fortune, that of a short-lived body of work, the impact and permanency of which have few equals.
Basquiat's and Schiele's works are displayed separately in this show. The foundation has dedicated nearly 2500m2 of space for Basquiat and more than 600m2 for Schiele.

The Basquiat exhibition is organized chronologically, with works on multiple floors (levels) in Galleries 2, 4, 5, 6, 7, 9, and 11. Some of the major works to be included are Irony of a Negro Policeman, Dos Cabezas, and Riding with Death.
Jean-Michel Basquiat - Egon Schiele will run from October 3, 2018 to January 14, 2019.
The last major Paris exhibition of Basquiat's work was a retrospective called, simply, Basquiat. It was shown at the Musée d'art moderne de la ville de Paris (Paris Museum of Modern Art) from October through January . Mounted in celebration of the 50th anniversary of Basquiat's birth, it originated at the Fondation Beyeler in Basel, Switzerland and traveled to Paris afterward.
This exhibition attracted significant attention when it was thought that one of Basquiat's paintings, Cadillac Moon, had been defaced while on display at the Paris museum. The work was taken down, restored, and rehung. Photographs revealed that marks made with a felt-tip pen were present while the work was on display in Basel and the director of the Paris Museum of Modern Art declared that he thought the damage had occurred before the Basel exhibition opened.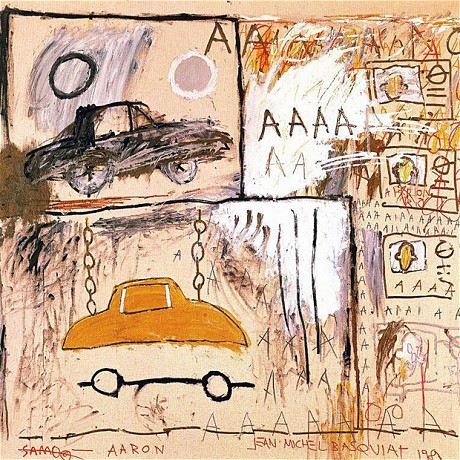 Cadillac Moon
Jean-Michel Basquiat
1981 acrylic and crayon on canvas
Basquiat's work has also been displayed in group shows at the Gagosian Gallery (Micro Mania in 2012; Lexicon in 2016) in Paris. Basquiat is represented by Galerie Enrico Navarra, the Paris gallery that co-produced a seminal, two-volume monograph on the artist and his works.
Gagosian and Enrico Navarra are located in the 8th arrondissement.
To prepare your visit to the Basquiat-Schiele exhibition, click on the link below:
Fondation Louis Vuitton
8, avenue du Mahatma Gandhi
Bois de Boulogne
75116 Paris