Thursday, October 14th, 2021
Barbara Chase-Riboud at the Institut Giacometti
Cover Image: Barbara Chase-Riboud with her Malcolm X steles
Image by Nikitag94
CC-BY-SA-4.0
For the first time since 1974, a museum exhibition dedicated to Barbara Chase-Riboud's art has been organized in Paris. Through close collaboration with the artist, the Institut Giacometti is presenting a selection of Chase-Riboud's works in conversation with works by the Swiss sculptor, Alberto Giacometti (1901-1966).
The exhibition consists of fifteen (15) sculptures of various sizes and twenty (20) drawings juxtaposing sculptures and drawings by Giacometti, as well as photographs of both artists.
The Institute draws attention to the similarities in the artists' creative practice — both Giacometti and Chase-Riboud express(ed) themselves through sculpture, drawing, and writing. Both drew inspiration from Henri Matisse; both were/are inspired by African art, including that of ancient Egypt.
Chase-Riboud met Giacometti in Paris in 1962. His work influenced hers, without defining it.
The name of the exhibition — Standing Women of Venice / Standing Black Woman of Venice — is drawn from the Standing Women of Venice series of plaster and painted plaster sculptures created by Giacometti in 1956 and the single black stele entitled Standing Black Woman of Venice (1969-2020) created by Chase-Riboud.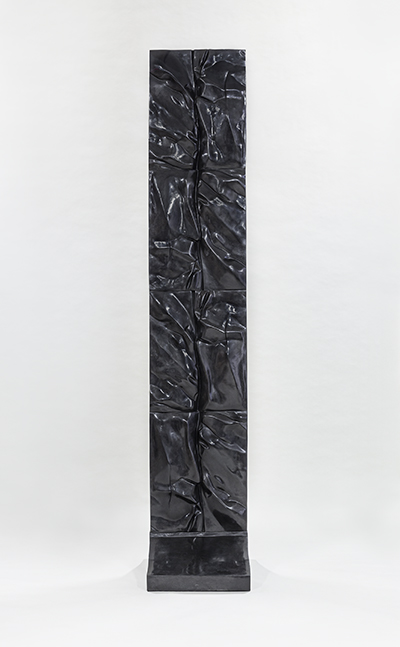 Femme noire debout de Venise

, 1969-2020
Standing Black Woman of Venice
Bronze
246 x 46 x 69 cm
Collection of the artist
© Barbara Chase-Riboud
Image courtesy of Institut Giacometti

Standing Women of Venice / Standing Black Woman of Venice will be open to the public from October 20, 2021 to January 9, 2022. The invitation-only vernissage (opening reception) will be held on the evening of October 21, 2021.
Institut Giacometti
5, rue Victor Schœlcher
75014 Paris
Metro: Raspail or Denfert Rochereau (Lines 4 and 6)