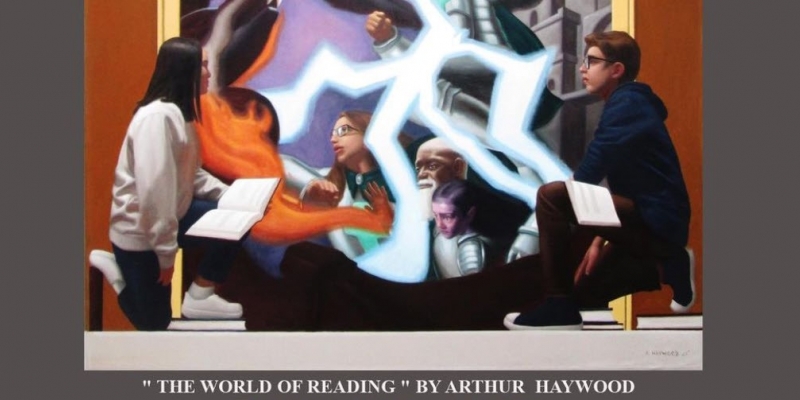 Thursday, July 15th, 2021
Artist Creates Murals for Paris-area High School
Cover image: Detail of promotional flier for The World of Reading mural created by Arthur Haywood
On Tuesday, July 13, Tom led a group on our "Black History in and around the Luxembourg Garden" tour. He was pleasantly surprised to learn that one of the participants - Arthur Haywood - is an artist who came to Paris last fall as the recipient of the 2020-2021 Harriet Hale Woolley Scholarship awarded by the Fondation des Etats-Unis. He came to develop murals that "inspire a love of learning and cultural appreciation."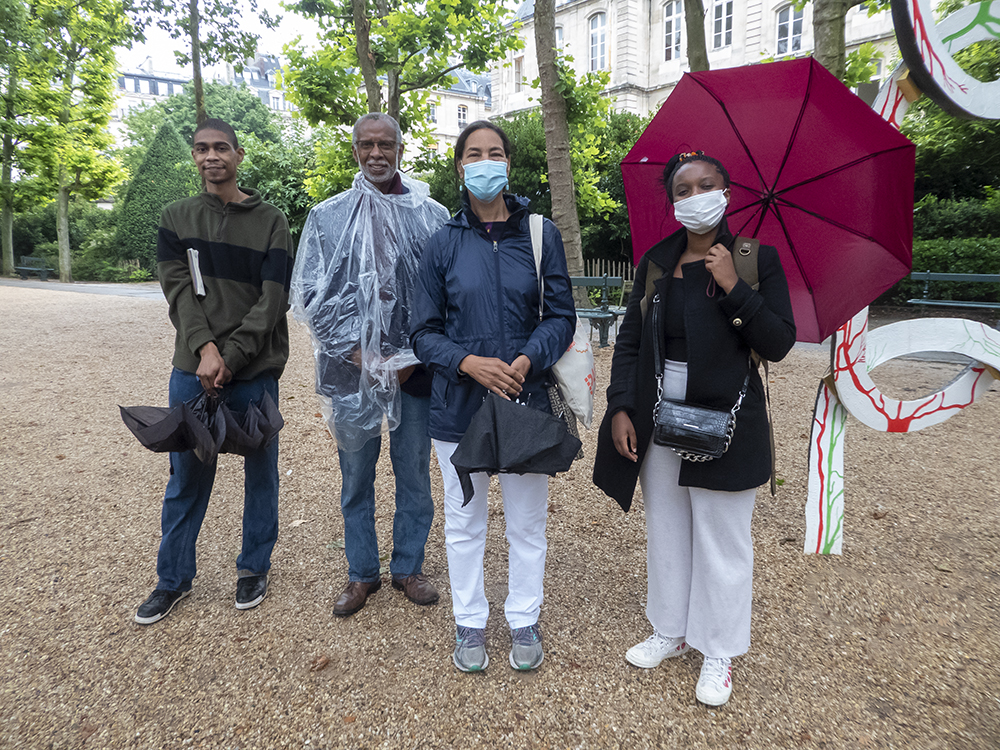 L to R: Arthur Haywood, his parents, and Lisette Boekingen
at the Luxembourg Garden
© Entrée to Black Paris
Creating murals and illustrations to inspire others and engage youth in reading is Haywood's passion. Through the Woolley scholarship, he worked with high school students at the Lycée Paul Lapie in Courbevoie to create murals based on their favorite stories. They chose The Chronicles of Narnia, Les Chevaliers d'Émeraude, and Star Wars as their subjects, and they worked on the murals alongside Haywood.
The paintings, which celebrate learning as a unifying link for students of multicultural backgrounds in France, depict Paul Lapie students looking at scenes from these stories.
Click HERE to see an image of the mural based on Les Chevaliers d'Émeraude in progress.
The Fondation des Etats-Unis displayed Haywood's murals during an exhibition called Renaissance of Reading from June 2-25.
On July 14, the Château de Fontainebleau hosted a vernissage to showcase the works.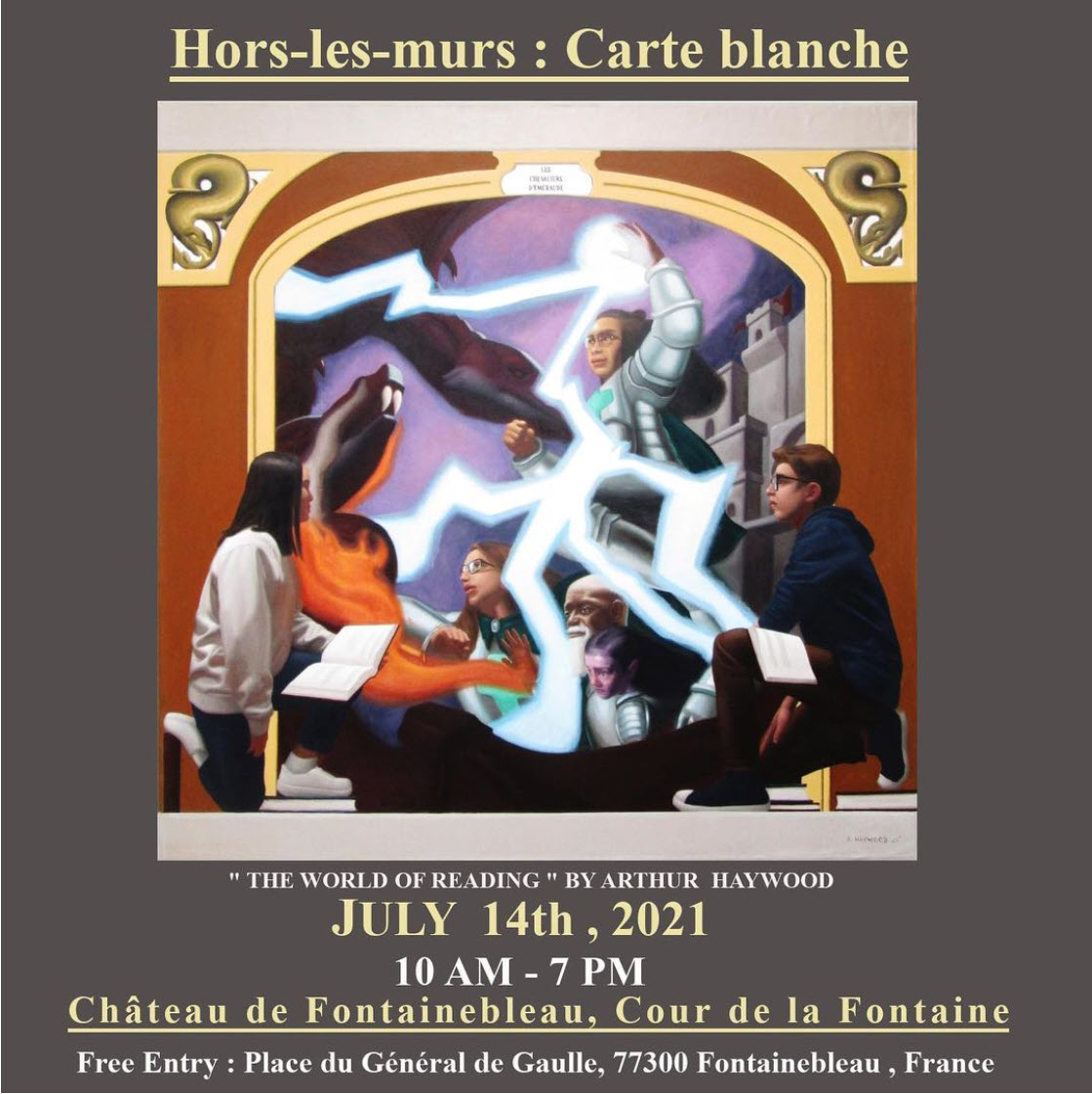 Haywood earned a B.F.A in Illustration from The Maryland Institute College of Art before furthering his study of classical drawing and painting at Cambridge Street Studios in Philadelphia and Grand Central Atelier in New York. He wrote and illustrated a book about scholars from the ancient library of Alexandria, Egypt called The Great Library. He has created murals for the Philadelphia Mural Arts Program, the Harrisburg Mural Festival (Sproket Mural Works), and the SEPTA Suburban Station at 16th Street and JFK Boulevard in Philadelphia.
Watch Haywood talk about the Lycée Paul Lapie mural project by clicking on the image below.
See his work here: Arthur Haywood Portfolio