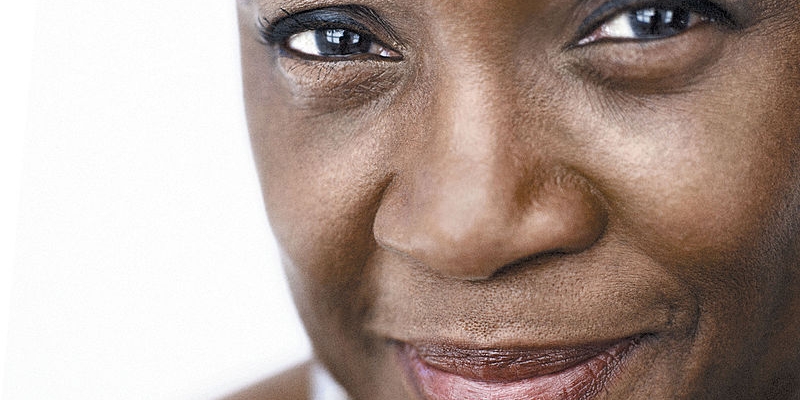 Thursday, November 21st, 2019
African Americans at the Salle Gaveau
The Salle Gaveau is a concert hall devoted primarily to recitals of chamber music. Located at 45-47, rue la Boétie in the 8th arrondissement, it is "off the tourist track." Its Haussmanian façade is stately but not extraordinary.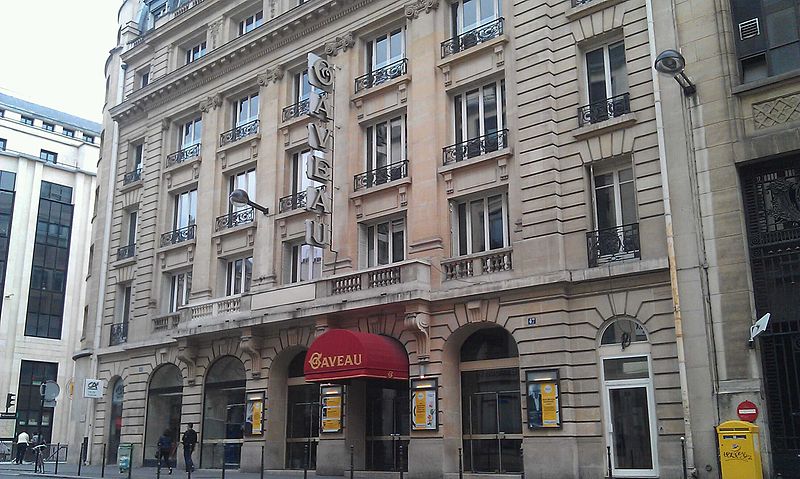 Salle Gaveau
Image by kenobi75
CC-BY-SA-3.0
Inside, the 1000+ seat hall is quite elegant.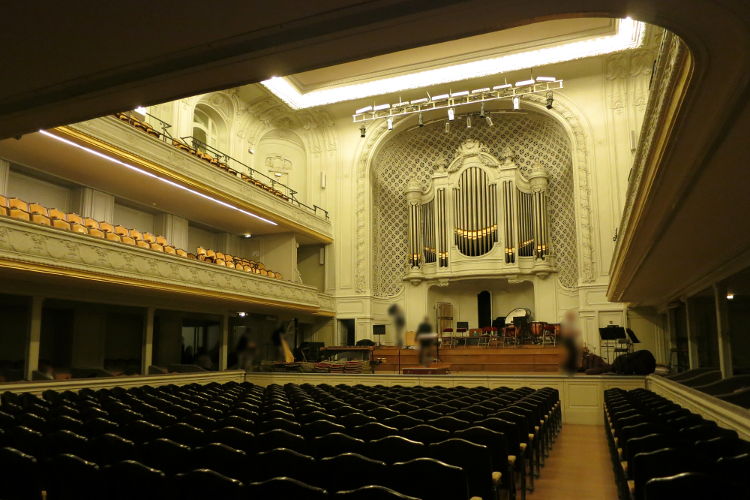 Salle Gaveau interior
Image by O. Taris
CC-BY-SA-4.0
Salle Gaveau opened its doors in 1907. Several African Americans have performed at this prestigious institution throughout its 112-year history.
In looking at contemporary times, we find that opera divas Jessye Norman, Kathleen Battle, and Barbara Hendricks have performed there. Barbara Hendricks made her official French début at the Gaveau in June 1973. According to her autobiography, Lifting My Voice: A Memoir, "the concert was so badly organized that there was only a small albeit enthusiastic audience and it went completely unnoticed."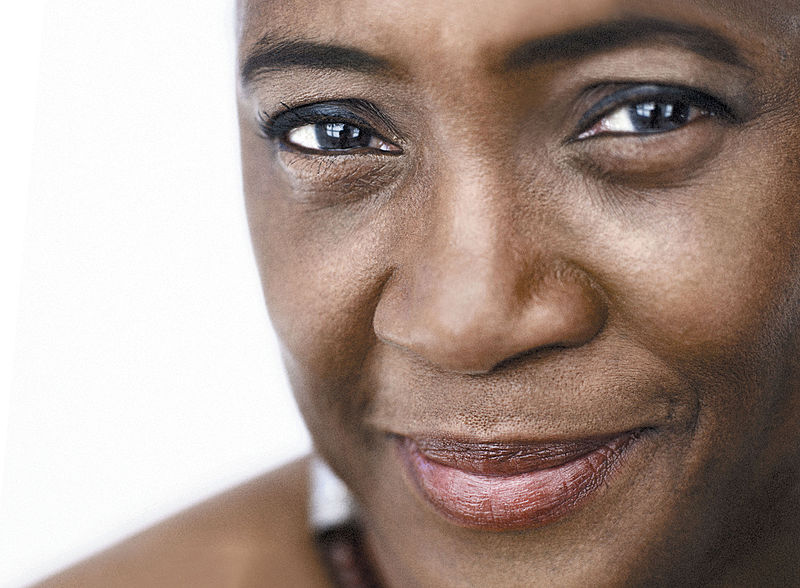 Barbara Hendricks
Denise Grünstein
CC-BY-3.0
Delving deeper into the hall's history, we find that tenor Roland Hayes was perhaps the first African American to perform there. Hayes became known as "Le Rage de Paris" (The Rage of Paris) during his first visit to the City of Light in 1921-22 and he sang at the Salle Gaveau when he returned to Paris in 1923 (concert date: June 15). During the following decade, he performed at the Gaveau in 1932, 1934, and 1937.
Photograph of Roland Hayes (1936)
Maud Cuney-Hare
Public domain
The Fisk Jubilee Singers performed at the Gaveau on November 10, 1926 and at least twice during the 1950s. For their 1926 performance, the New York Times reported that the largely French audience filled the hall "to the topmost gallery" and several of their songs "brought forth long applause."

On September 24, 1952, Le Monde reported that the audience greeted the singers with "a hurricane of applause" as they overflowed onto the stage.

The Los Angeles Sentinel announced that the group would end a five-month tour of Europe, North Africa, and the Middle East with two farewell performances in Paris on February 8, 1953. In its article dated January 23, 1953, it quotes other newspapers' descriptions of the 1952 concert:
...indescribable enthusiasm of a fanatic, shouting audience
- France-Soir

The Jubilee Singers packed the Salle Gaveau to standing room capacity with an enthusiastic, insatiable audience, which, at the concert's end clamored for more.
- Herald Tribune
In November 1956, friends of artist Alberto Giacometti were in the audience when the group played at the Gaveau.
Paul Robeson inaugurated a one-year European tour in front of a full house at Salle Gaveau on October 29, 1927. Numerous celebrities were in the audience, including James Joyce, Sylvia Beach, Mrs. Cole Porter, Alberta Hunter, and Roland Hayes (mentioned above). The New York Times reported that at least 500 persons were turned away at the door and that the audience gave Robeson such a rounding ovation that it took more than half an hour before they allowed him to leave the stage!
At this concert, Robeson was accompanied by Lawrence Brown, the pianist and musical arranger who had once worked with Roland Hayes.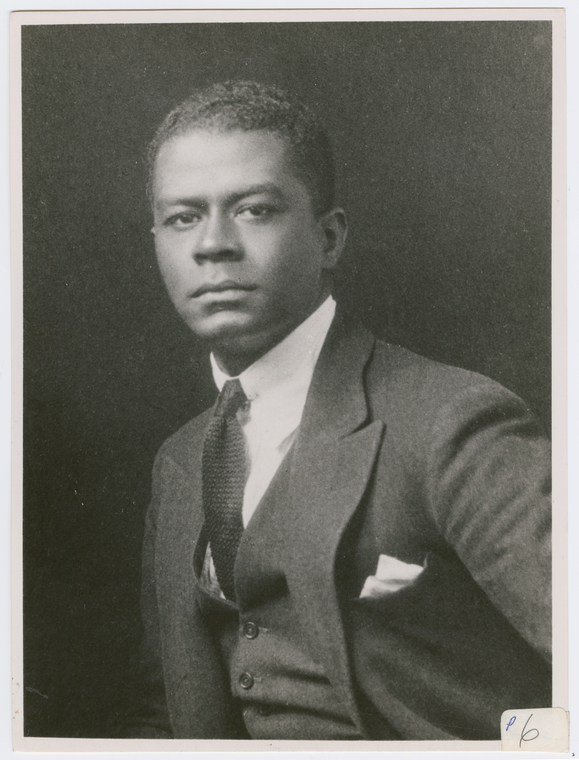 Lawrence Brown
Source: New York Public Library - Schomburg Center
Fair use claim
Marian Anderson's triumphant Paris debut took place at the Salle Gaveau on May 2, 1934. She gave three concerts at the Gaveau that summer - at the third one (June 1934), she met Sol Hurok, the man who would become her impresario.
This photo of Marian Anderson Historical Residence & Museum is courtesy of TripAdvisor
Anderson returned to the Salle Gaveau for a concert on November 12, 1937.
Josephine Baker and jazz trumpetist Arthur Briggs were among the performers who participated in a gala at the Salle Gaveau hosted by a French literary, historical, and political journal called Université des Annales on March 21, 1935. African-American journalist Edgar Wiggins, who attended the concert, described Briggs as a "celebrated trumpetist" and Baker as "the idolized darling of the Paris stage." His story about the event was distributed in syndication to numerous African-American newspapers throughout the U.S.