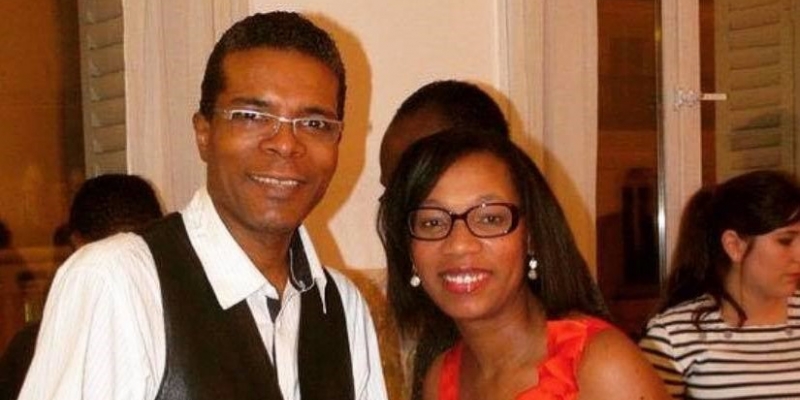 Thursday, November 7th, 2019
African-American Expat Coiffeur Retires after 40 Years in Paris–Part 1
Cover Image: Mark Clément and Priscilla Lalisse-Jespersen
Photo by Michael Jespersen
By Priscilla Lalisse-Jespersen

Priscilla Lalisse-Jespersen was the first person that I interviewed for the Black Paris Profiles™ series that I wrote for this blog and eventually published in an e-book in 2012. She is a two-time author, bibliophile, and the founder and editor of Prissy Mag. She is also a freelance writer for the Washington Post, and most importantly, a breast cancer survivor and advocate. Pris generously offered this important, two-part article to the ETBP blog.
In 2002, I was on a beach in the Dominican Republic when I heard the name "Mark Clément" for the first time. I'd been in conversation with a French woman with roots from Martinique, when I asked the ever-ending question at the time: Where on earth do you get your hair done? When she said the name, which was actually, Salon Mark Clément Coiffure, and told me that he was an American, too, I knew I had struck gold.
Let me explain why.
When I moved to Paris in 1980, one of the most challenging things for me was finding a professional to do my hair. I had gone to several African shops only to be disappointed: their relaxers bore unfamiliar names and they were too strong. There were a few salons owned by black women but they seemed to cater to Antillaise hair. I didn't want braids. I didn't want a weave—back then women walked around with all the tracks showing. It was quite simply a pain to find quality service.
And then I found Mark.
Mark Clément left Los Angeles, where he was already a well-known stylist, and moved to Paris in 1999 for what he thought would only be a year. (Paris has a way of doing that to people—it gets into your soul.)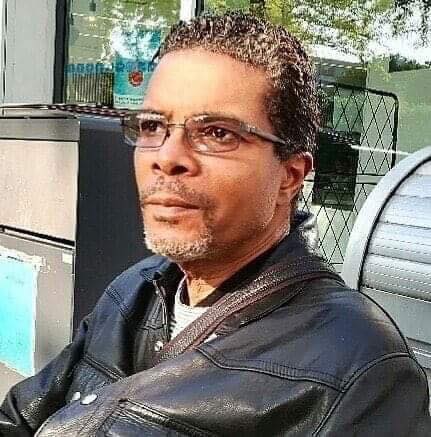 Portrait of Mark Clément
Bruno Sene - Photographer
Mark trained at the Splinter Academy and Vidal Sassoon in London and at L'Oréal in Paris, then wound up working as a celebrity stylist. He even added "Model" to his resume. He also worked in a typical Parisian salon with white clientele. This willingness to work with different hair textures for the first time in his life would eventually lead to his own unique hair philosophy.
In 2000, Mark (who has French nationality), opened his own salon at 58 rue Volta in the 3ème arrondissement. Finally, he would be able to work for himself. But it wasn't always easy: It took over a year for him to find a space to rent.
Why?
Racism.
"I experienced true racism in France for the first time. No one wanted to rent a salon to a black man, even if I was American. They were caught up in these crazy stereotypes. They thought I wouldn't pay. That I would have wild parties, do drugs, destroy the space," Mark said.
But the racism was not always blatant and therefore harder to fight.
"Most of the property owners would not come out and say why they were denying my application. They would just make up silly excuses or ask for insane amounts of money. One man, however, told me up front, as soon as he walked into the building and saw me that he was not renting to 'a black'. The real estate agent completely freaked out and couldn't stop apologizing, but I said, 'At least he said it.' I have never experienced racism like that since."

Come back to the blog next week for Part 2 of "African-American Expat Coiffeur Retires after 40 Years in Paris."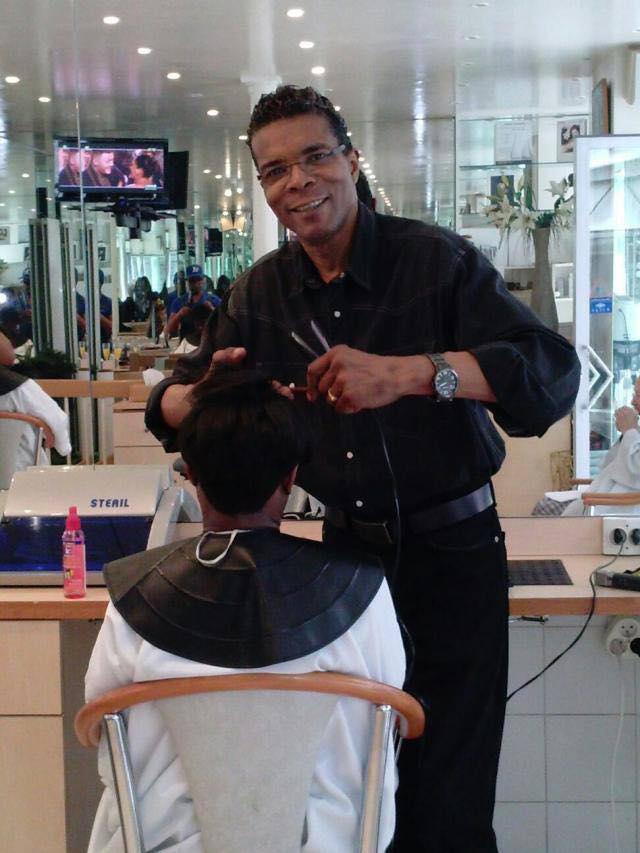 Mark Clément at work
Bruno Sene - Photographer