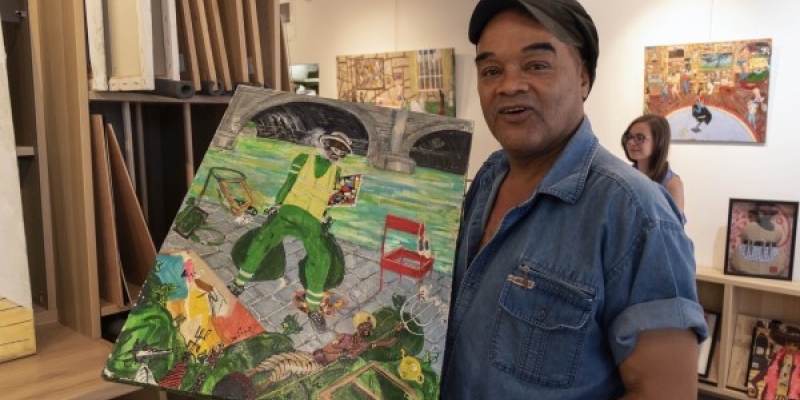 Thursday, July 4th, 2019
Ealy Mays Retrospective in Paris
In 2013, I presented an exclusive interview with artist Ealy Mays in a two-part article for our Black Paris Profiles II™ series:

Black Paris Profiles™ II: Ealy Mays - Part I
This week, I'm pleased to bring Mays and his incredible artwork back to the Entrée to Black Paris blog!
Following the Fall-Winter 2017 retrospective of Mays' work at the ABXY Gallery in NYC, art lovers in the City of Light can view the Mays retrospective entitled Quilting Out Loud at Gare à l'Art in the Village Suisse, near UNESCO.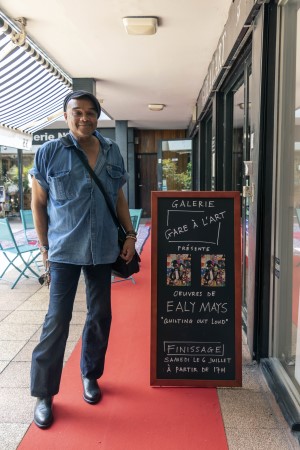 Ealy Mays and announcement for reception at Gare à l'Art
© Entrée to Black Paris
Those who know Mays' work will recognize themes from various series that he has produced over the years - blue watermelons, "Mama Lisas," submarines, art collectors...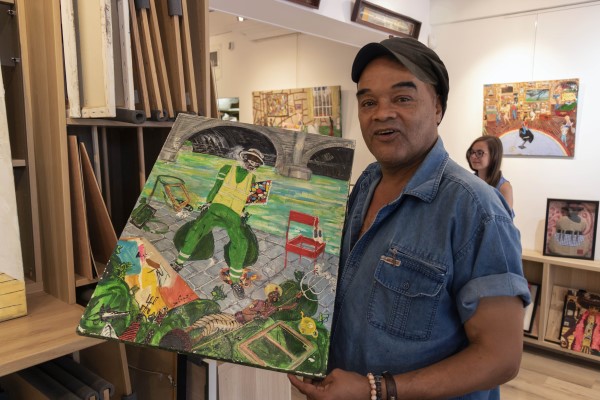 Mays holds one of his Art Collector paintings
© Entrée to Black Paris
Additionally, visitors can view accessories that bear images of Mays' paintings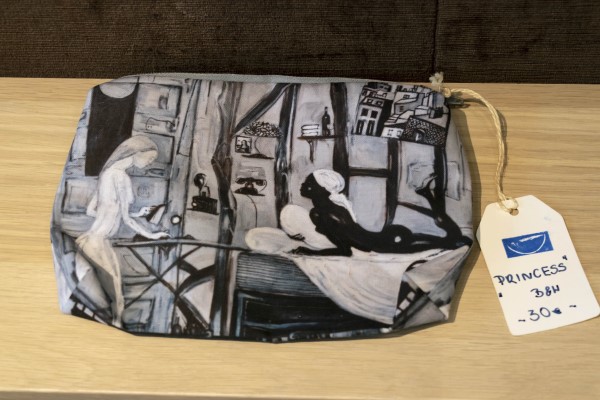 Vanity bag
© Entrée to Black Paris
and peruse catalogs from prestigious exhibitions that contain images of his work.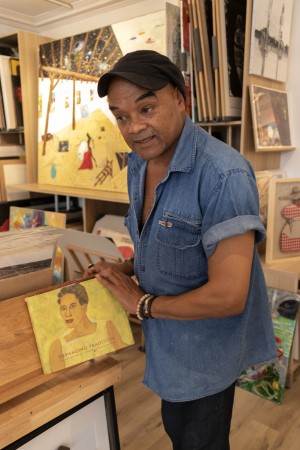 Mays with Expanding Tradition
© Entrée to Black Paris
Mays is a proud Texan and his Texas Mammy doll series is an inspired progression from the mammies that he's been painting for years.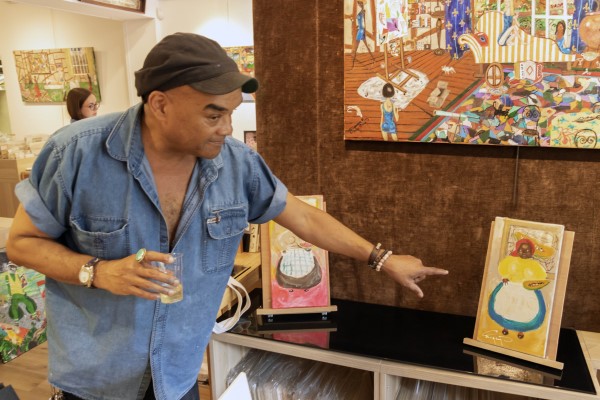 Mays and a Mammy painting
© Entrée to Black Paris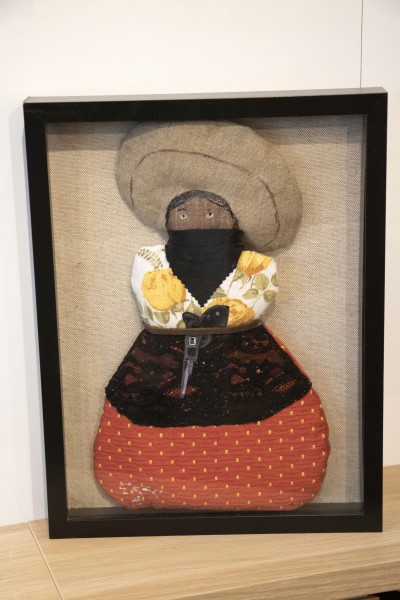 Mammy doll
© Entrée to Black Paris
The finissage (closing reception) for Quilting out Loud is scheduled for July 6, 2019 from 5 PM to 11 PM. Mays will be present.
All artworks and accessories on display will be available for purchase.
Gare à l'Art
No. 34/35
Village Suisse
78 avenue de Suffren
75015 Paris
Hours: Mondays, Thursdays, Friday, and Saturdays from 11 AM to 7 PM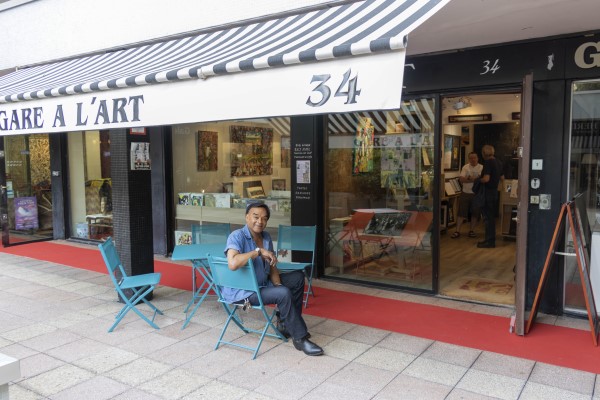 Mays at the Gare à l'Art, Village Suisse
© Entrée to Black Paris