What's New
December 2015 - J Rêve International and the Beauford Delaney Exhibition in Paris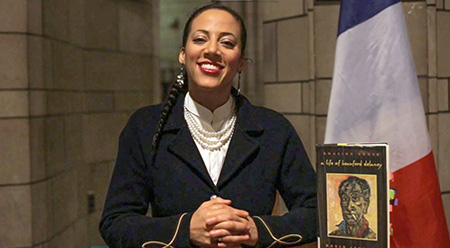 Jacqueline Cofield, founder of J Rêve International, is organizing the Global Educator Program's participation in the Beauford Delaney exhibition that will be held in Paris in February 2016. Click on the link below to watch Jacqueline's 1-minute video about the program and to learn how you can donate to support the exhibition! Your gift can qualify as a charitable contribution for U.S. federal income tax purposes. http://www.wellsinternationalfoundation.org/private-donor/

Silent Auction - Paris Apartment Rentals


In support of the upcoming art exhibition entitled Beauford Delaney and Paris: A Breathtaking Evolution, we're pleased to announce a silent auction of 5 Paris apartment rentals across the City of Light!
Rent an apartment for one week during 2016. Locations include the Marais, Montmartre, and the Ile Saint Louis. All proceeds go to the Wells International Foundation for funding the Beauford Delaney exhibition to be held at Columbia Global Centers Europe at Reid Hall in Paris from February 4-29, 2016.

The auction is now live! It runs through Monday, December 21 at 3:01 PM Eastern time. Click on the link below to place your bid:
http://charitybuzz.com/wellinternational
GOOD LUCK!
Articles for 2015